Product Specification:
Type: Pieta White Marble Statue
Material: 100% natural white marble
Statue size: According to customer requirements
Technology: 100% hand carved, and hand polished
Usage: Indoor or outdoor decoration, used in churches, gardens, etc.
Size: According to customer requirements
Packaging: The outer packaging in strong wooden crate, inner packaging with soft and thick foam
Transportation: Reliable and stable customers all over the world, including the United States, Europe, Australia, Germany, Russia, Saudi Arabia, South Korea, etc.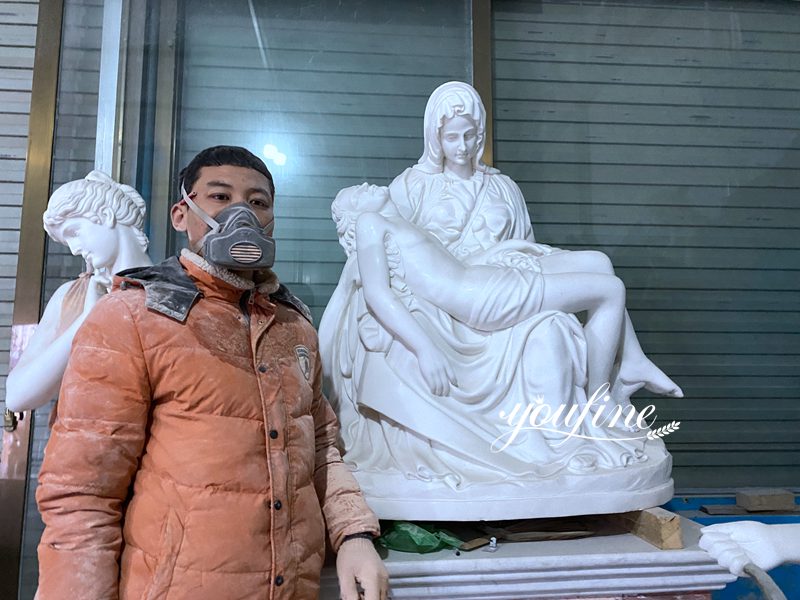 Item Details:
This life size Pieta white marble statue shows very vivid details. It depicts the Virgin Mary holding the body of Jesus Christ, reflecting the deep grief of the mother. This is also one of the most famous replicas of statues in the world by Michelangelo. Our factory has a series of Pietàs with various sizes and materials. All the products displayed on this website are in stock and have very good prices.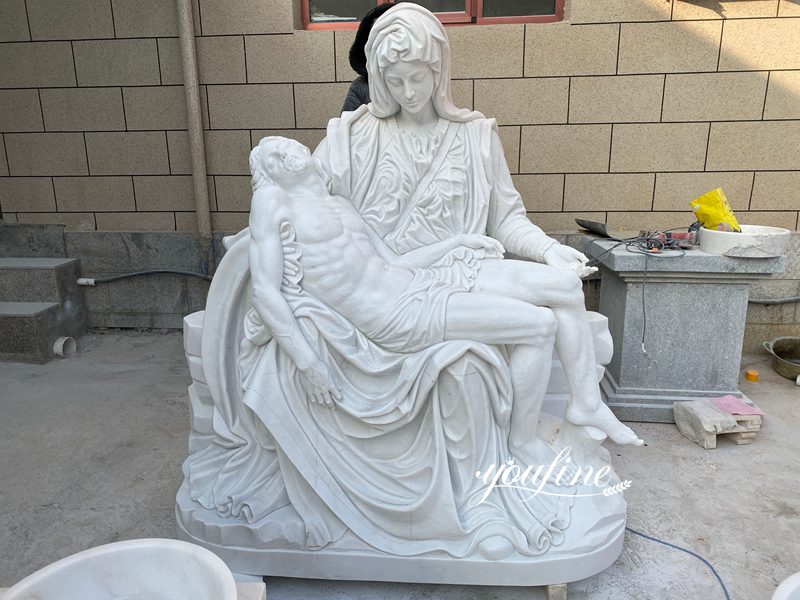 What We Can Offer?
For this life size Pietà white marble statue, we offer you with great value.
Free CAD or 3D Service: After you confirm the Pietà style design, our professional designers will firstly design the corresponding drawings according to your needs. If you have any designs that need to add, we will modify them for free according to your suggestions.
High-quality communication: We know that for custom designs, we will have a lot to communicate. Our sales staff will communicate with you all technical details and answer your questions patiently.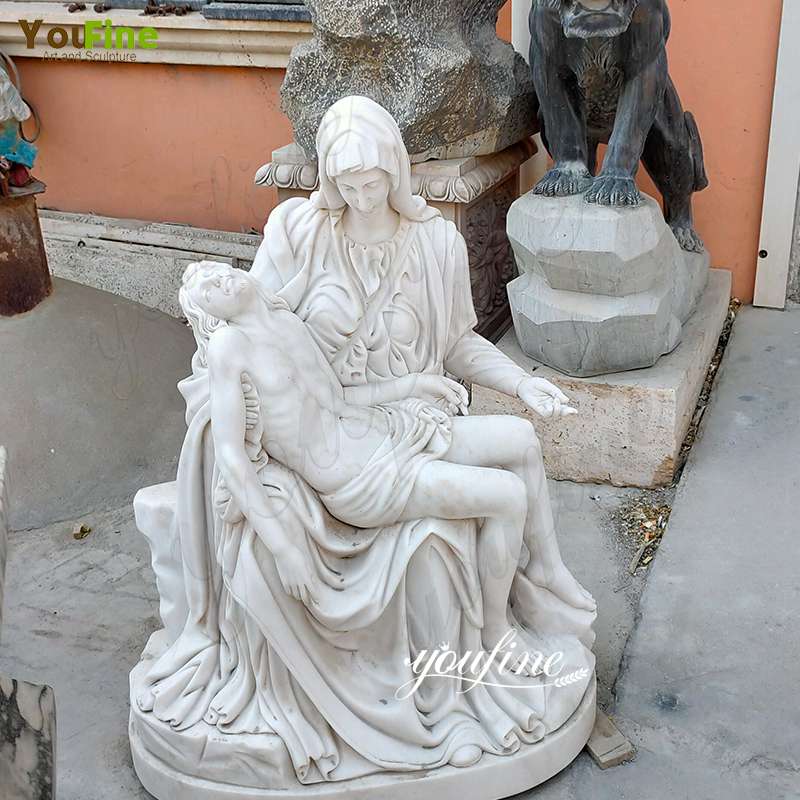 All-inclusive Service: From production to packaging and delivery, you will participate in all processes of marble pieta. Our QC department will strictly control every step.
Door to Door Service: If you do not have your own professional logistics, we also provide door to door service. We can arrange a variety of transportation to all over the world, local delivery, etc.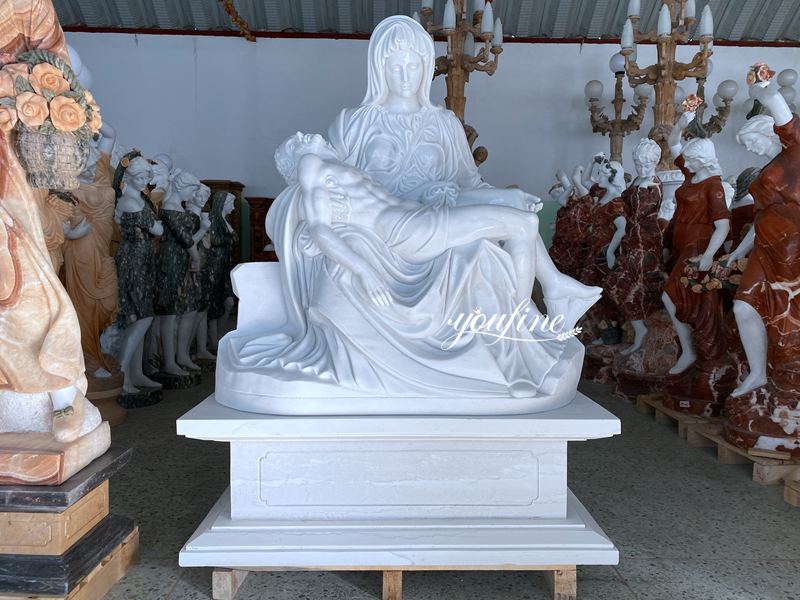 Tell us what you like, and we can find the most classic styles for you!