Impressive Religious Sculptures
This religious marble sculpture depicts the Virgin Mary looking sadly and pitifully at Jesus falling in her arms. The lonely look makes people feel the same sadness. The strong emotional rendering ability and perfect artistic carving details attract people. Understanding its classic allusions can lead to devout faith, which is exactly the charm of this church sculpture!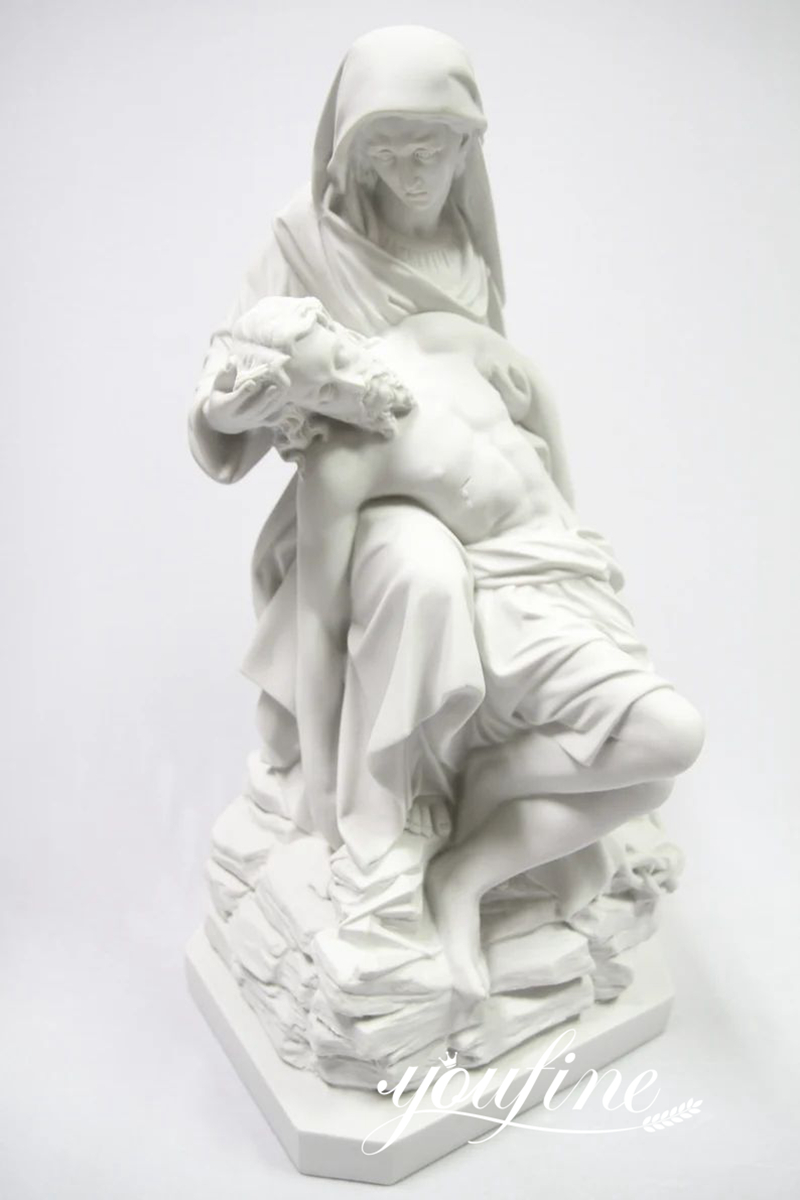 Attention to Detail in Carving
When restoring classic sculptures, YouFine's top carvers always carve every detail with the most pious heart and are committed to perfectly applying decades of carving experience to classic sculptures. It is specifically reflected in the expressive and sad expression and movements of the Virgin and the fine folds and lightness of the clothes of the Virgin and Jesus. These details are often the key points in the inspection of whether classic sculptures can be restored. Excellent sculptors of YouFine will conduct repeated deliberations and in-depth research so that the beauty of famous sculptures can appear in churches and in the hearts of the public next time.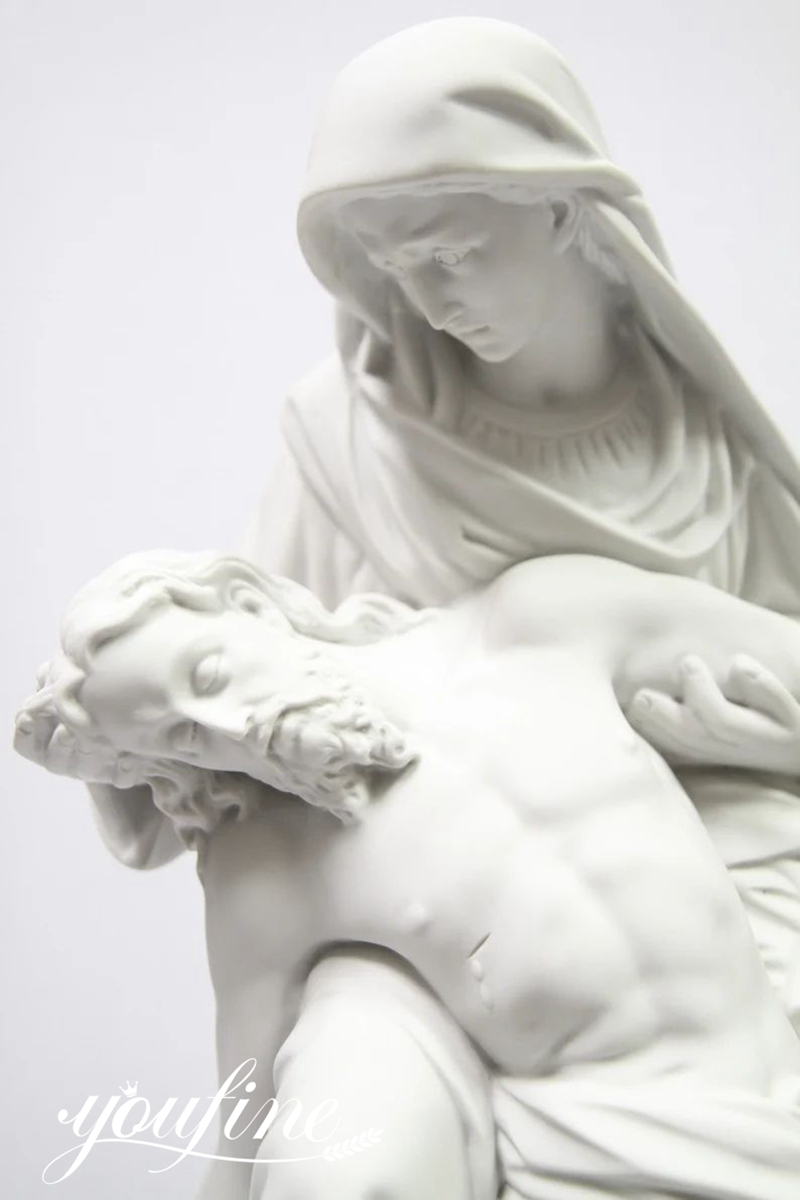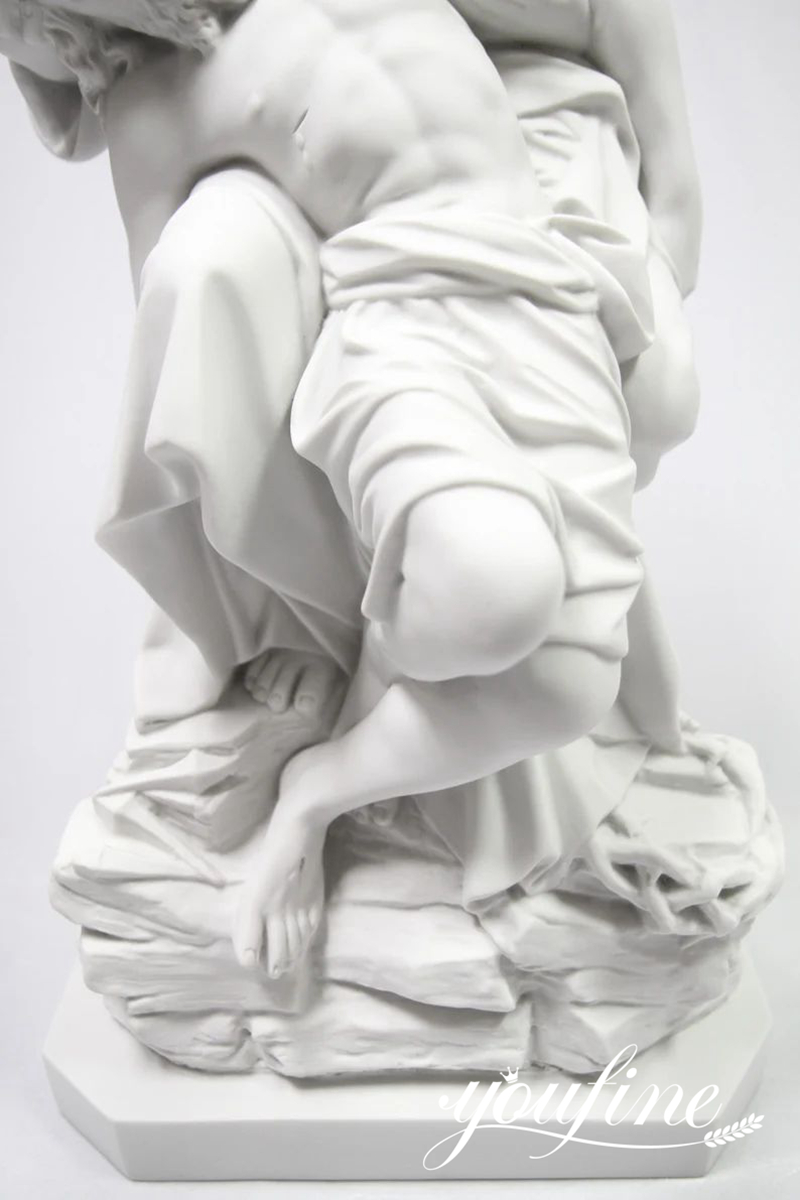 "`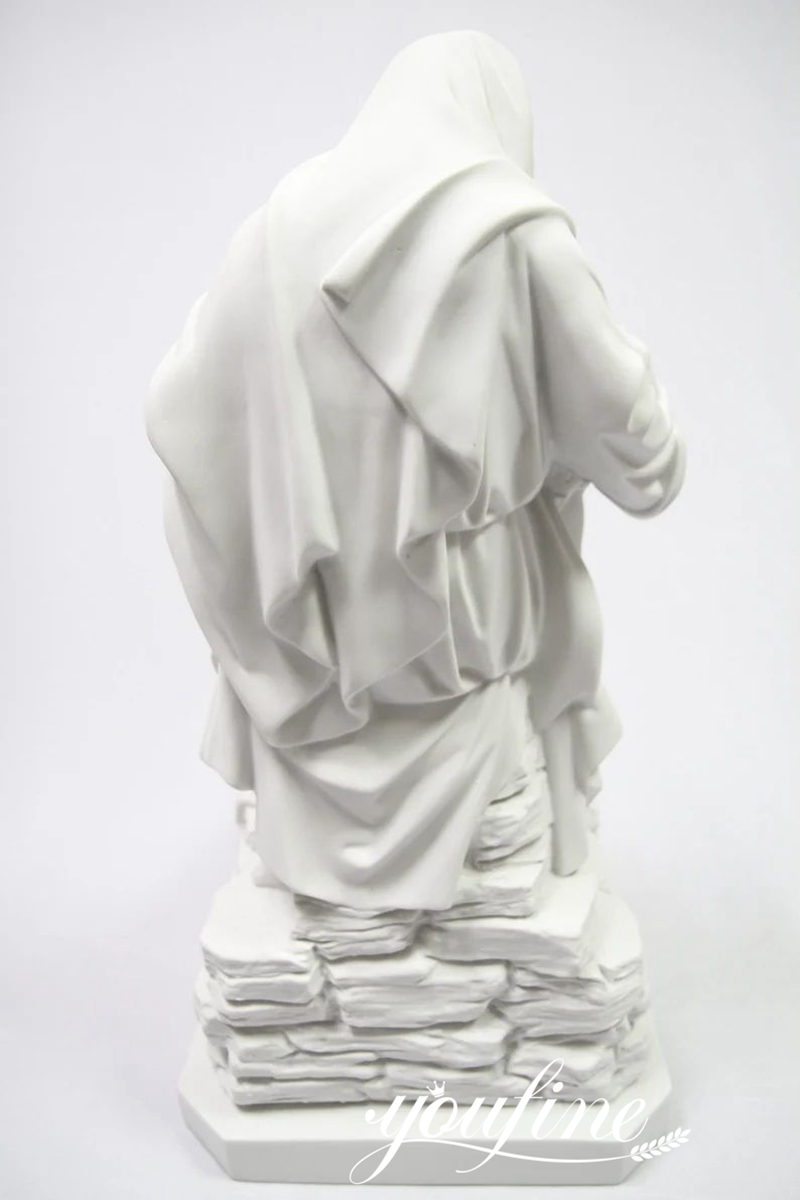 Provide Free Customized Services
This classic Pieta sculpture comes in a variety of shapes and styles. You can provide the shape drawings you want to YouFine's professional team or select the sculpture you are interested in from YouFine's style inventory, and YouFine will provide it for you free of charge. Make a 3D model and design all the sculpture details you need from a three-dimensional design. We can even customize a 1:1 clay mold for your customized sculpture. All the details of the sculpture will be made in advance and will be made after your confirmation. Put into actual production.
Provide the Most Considerate Service
YouFine can provide you with real-time high-definition pictures of every step of the product production process, allowing you to have a clear grasp of the sculpture's production time, production composition, and production quality. In addition, if you have any questions you want to know about the sculpture design, production, transportation, and use, YouFine can provide you with 24-hour online high-quality services. YouFine will also recommend suitable collection and placement locations based on your decoration style. In order to facilitate simple installation, YouFine will make detailed installation drawings for you.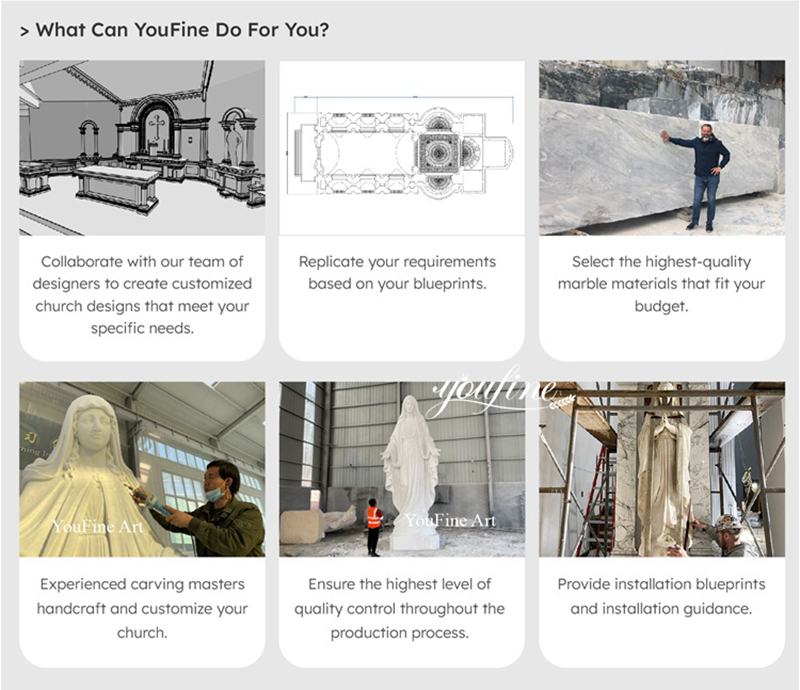 Please come to Youfan to select more classic church sculptures and customize more high-quality sculptures for you!