Mother Mary Holding Baby Jesus Statue Details:
This outdoor catholic mother mary holding baby jesus statue is a very exquisite marble religious statue. Finely carved from natural white marble, our religious statue is purely hand-made. Detailed carvings throughout. Our Virgin Mary has very kind face expressions, with left hand holding baby Jesus. The little baby Jesus opens his hands as if embracing everything. This gorgeous marble sculpture of saint with very beautiful carvings is a very good marble collection.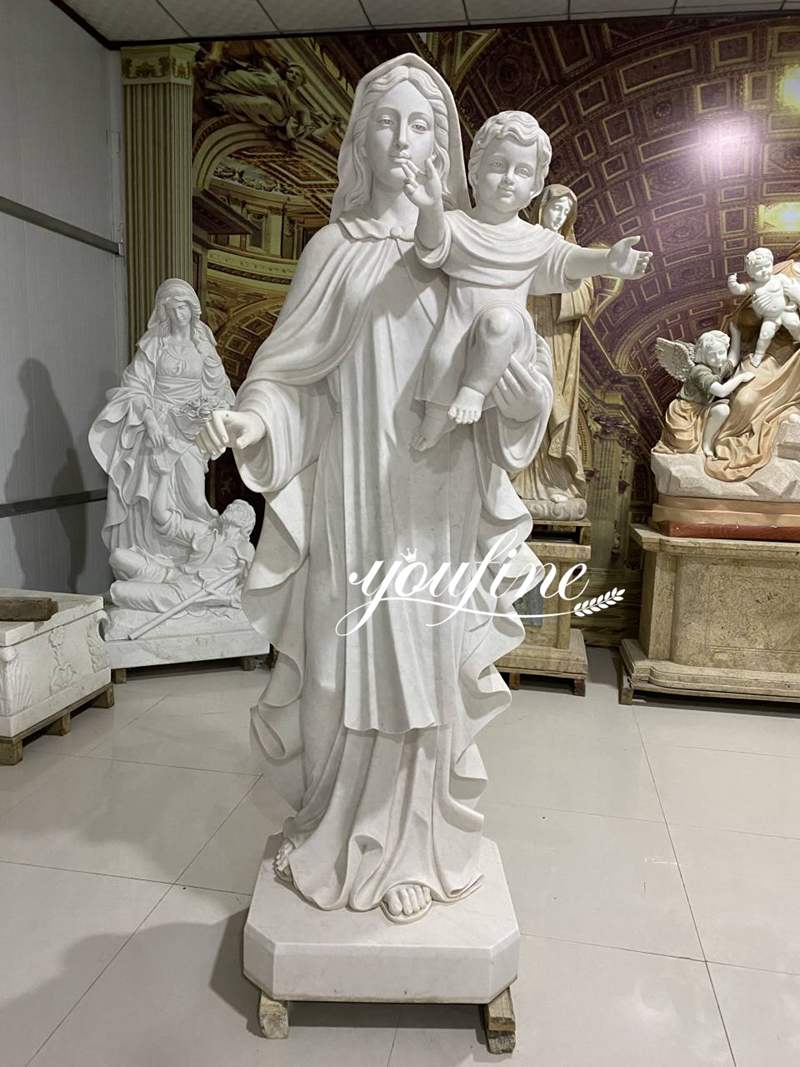 Carved Details:
From a block of marble to detailed carving, this catholic mother Mary holding baby Jesus statue is very detailed. Our master is also a Catholic and has been engaged in carving religious figures all year round. He has a deep understanding of every figure of God and applied it to sculpture. Therefore, they have captured the essence of the characters and perfectly displayed every detail.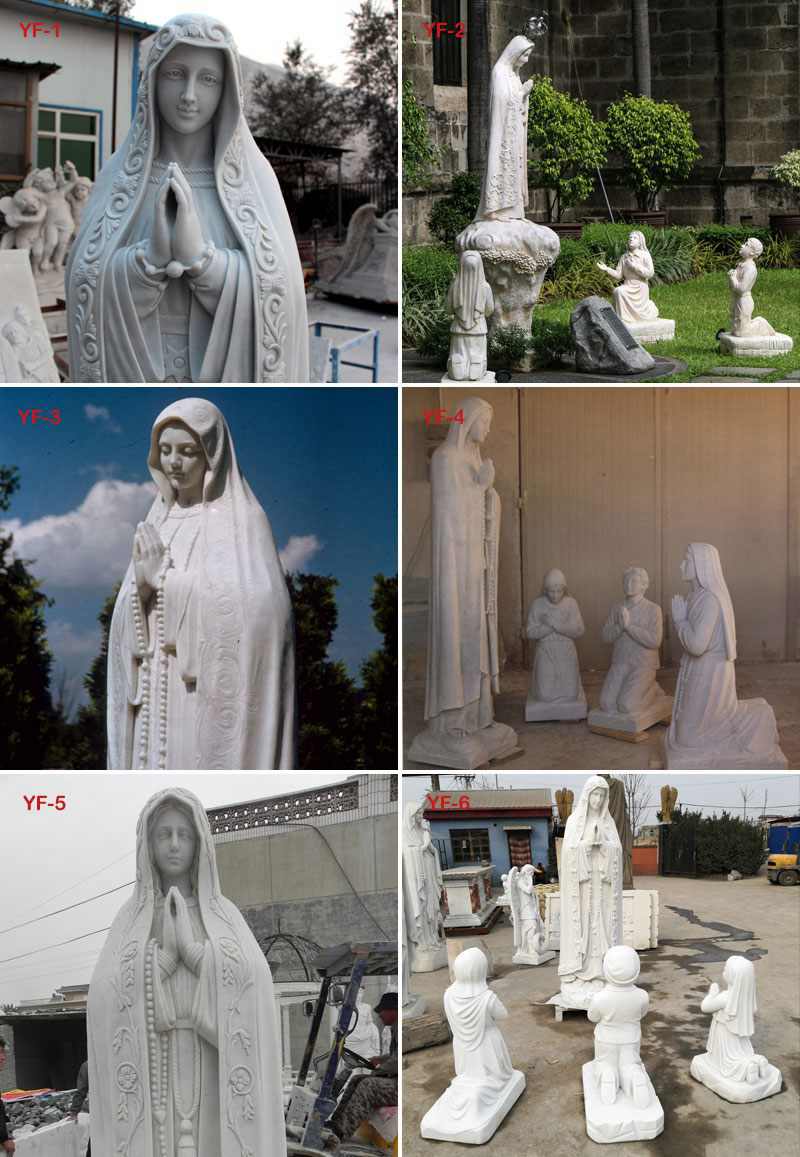 Related Sculptures:
In addition to this sculpture of the Virgin Mary holding the child, YouFine provides you with all kinds of marble sculptures. Regardless of any size or size, we have the corresponding sculptures for you. They include Virgin Mary marble statues, Jesus statues, Our Lady of Fatima marble statue, Our Lady of Lourdes marble statue, Our Lady of Grace, Our Lady of Carmel, Holy Family marble statue, Saint Joseph, Saint Anthony, Saint Michael, etc. Marble Altar Statues, Marble Pulpit Statues, church font statues and relief sculptures are also available.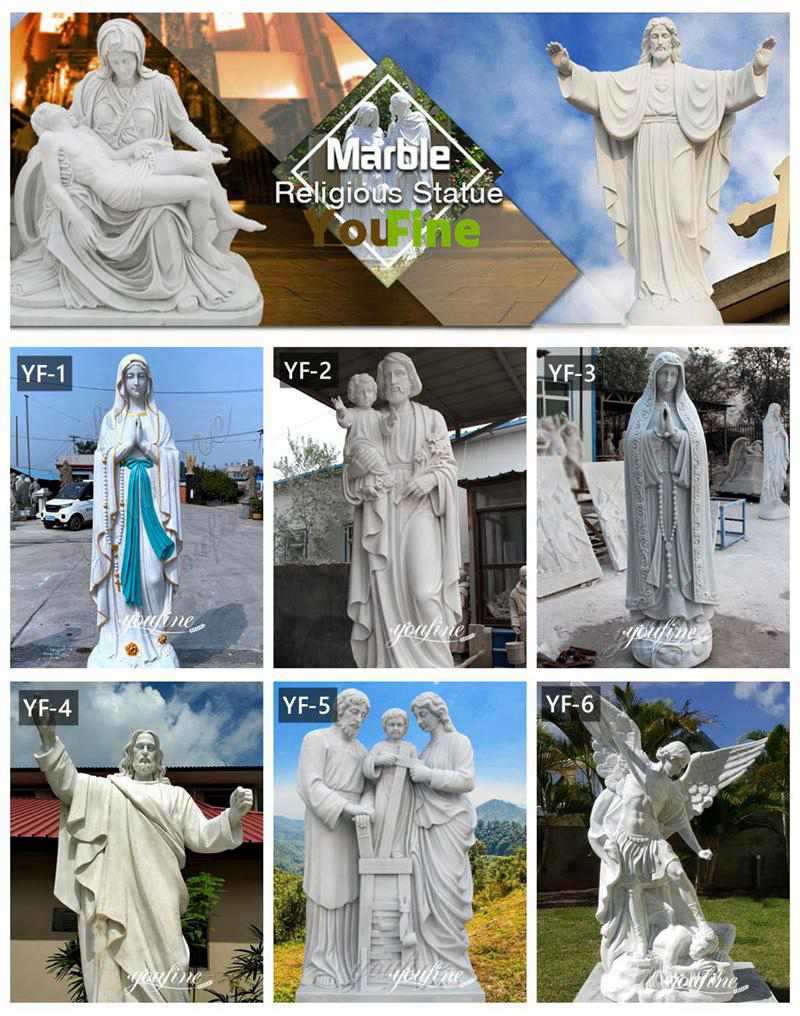 Customers Visit:
Including this mother mary holding baby jesus statue,   our customers come from all over the world, in every church or prayer place. Some of our customers have ordered a lot of sculptures and will come to our carving factory for inspection. We will entertain every customer very well and keep a very good friendship in the future. You are more than welcome to visit our factory in person, and we will have a director personally responsible for the reception. Moreover, each of our marble sculptures will be of very high quality.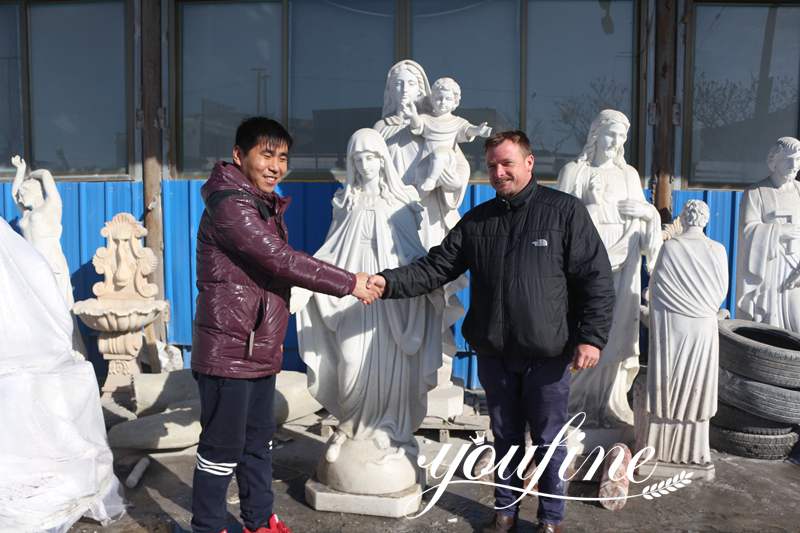 One Purchase from You Fine, Friendship Lasts Forever.