Fatima Statue Introduction:
This Our Lady of Fatima statue is a custom-made style by one of our customers. In this statue, the Virgin of Fatima wears a golden crown on her head. Apart from the crown is the body carved from high-quality pure white marble. The whole body is very uniform and very beautiful. The details of this sculpture are perfect, whether it is the pattern of the clothes or the folds of the clothes are very exquisite. The expression on the face of the Virgin is very lifelike. The Virgin clasped her hands together and looked very holy.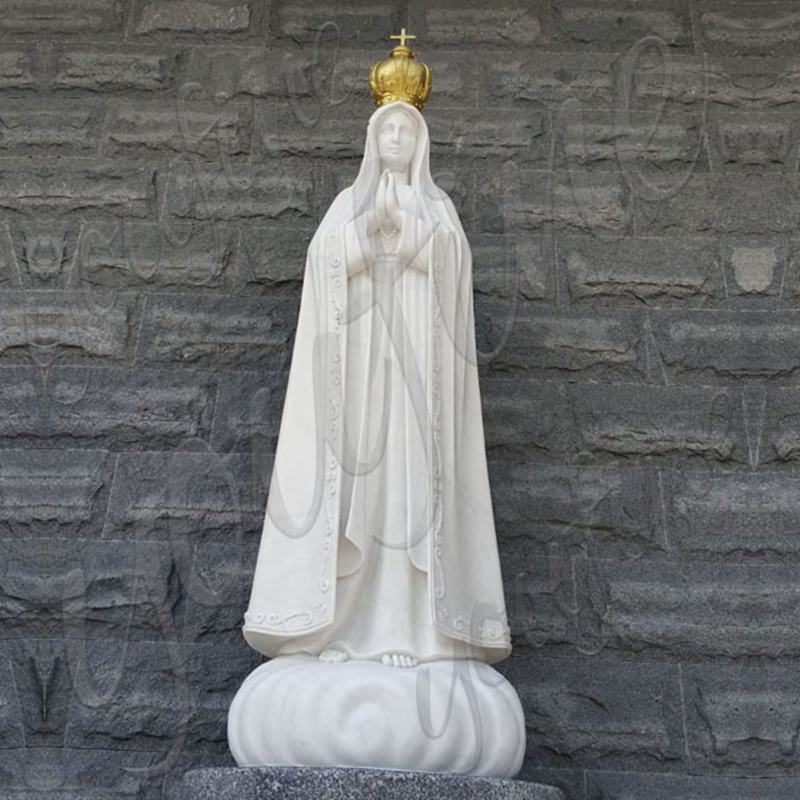 About Our Lady of Fatima:
Our Lady of Fatima appeared to the three shepherds in Fatima, Portugal, on the 13th of each month in 1917. This behavior lasted for six months. Then the Catholic Church called her "Virgin Mary". As the three shepherds said, she called herself "Rose Maria". Therefore, the name "Rose Maria" is also used. But these two titles are often used in combination, such as "Our Lady of the Rose Fatima".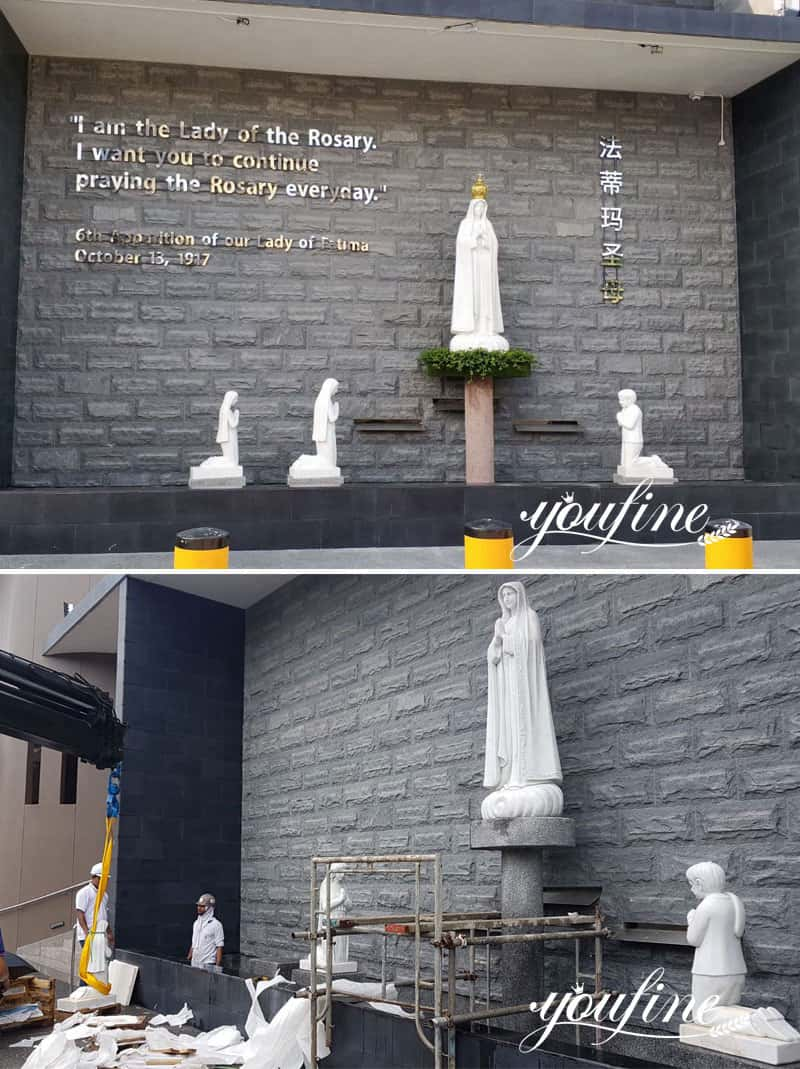 Craftsmanship:
This Our Lady of Fatima statue was hand-carved by our sculptor. You Fine factory is located in Quyang, the hometown of Chinese sculpture. There are traditional carving techniques that have been passed down for hundreds of years and thousands of years. Almost all our sculptors have been learning sculpture since they were children. So they have superb marble carving techniques. So you could rest assured about the process. And you could trust us, we could definitely carve a perfect sculpture for you.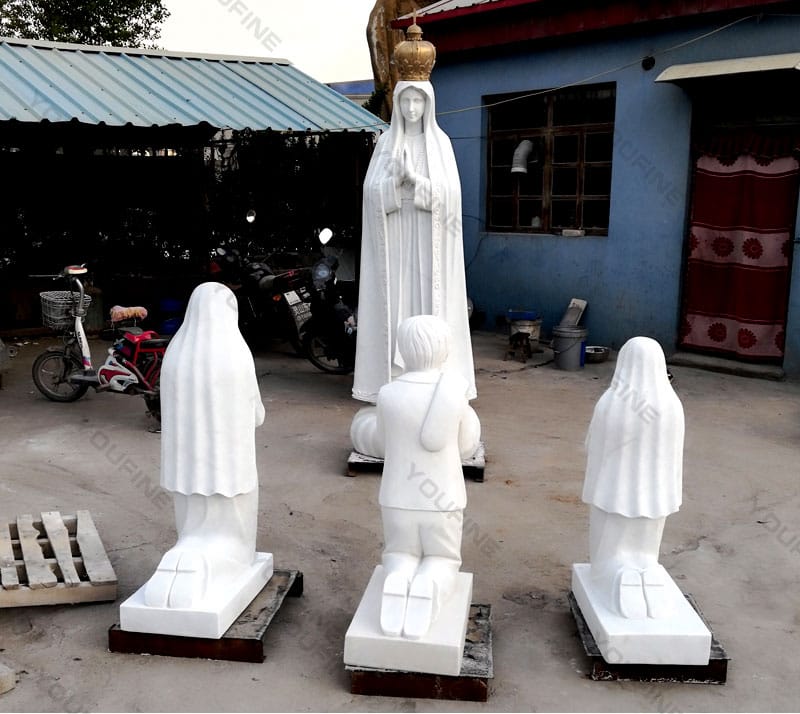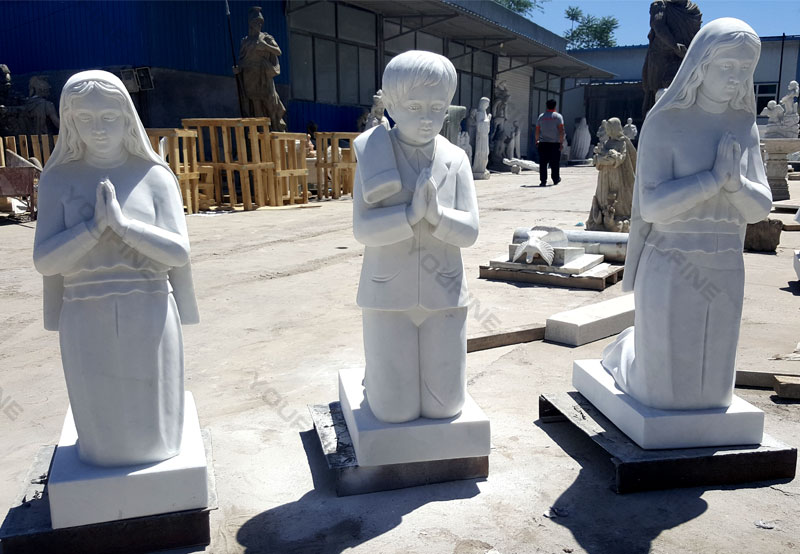 Transportation:
You don't have to worry about the transport of the Fatima statue. Founded in 1983, You Fine factory has been focusing on the production of sculptures. You Fine's sculptures have also been exported to many countries over the years. We have professional packaging to ensure the safety of goods in transit. We also have transportation companies that have worked together for many years. We are also familiar with various transport channels, we would certainly give you the most suitable for your sculpture mode of transport.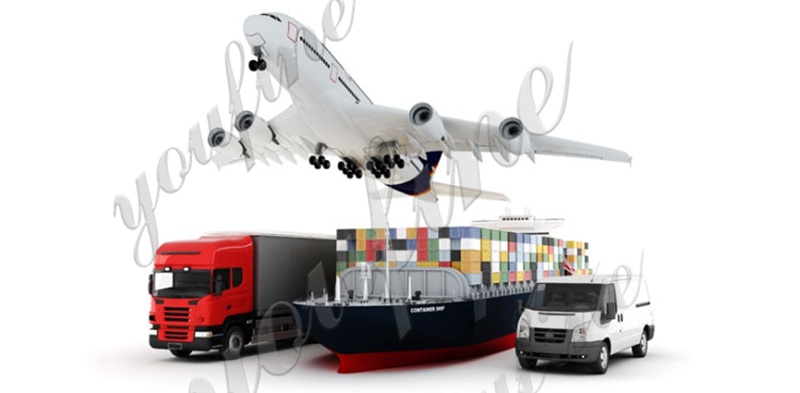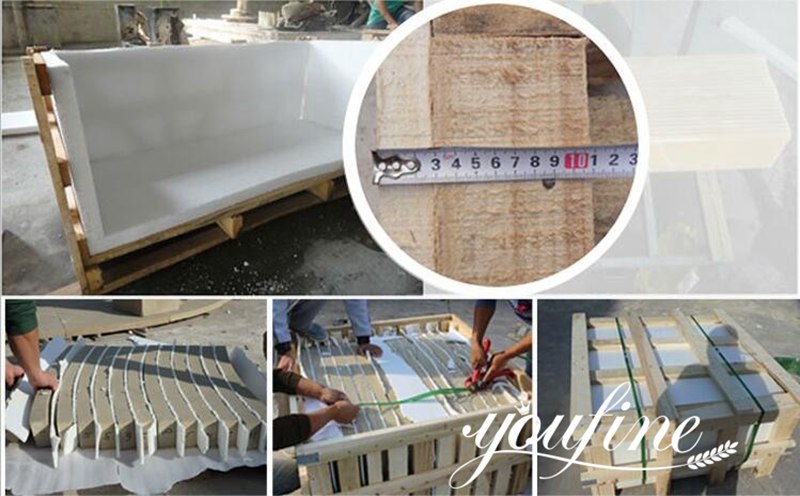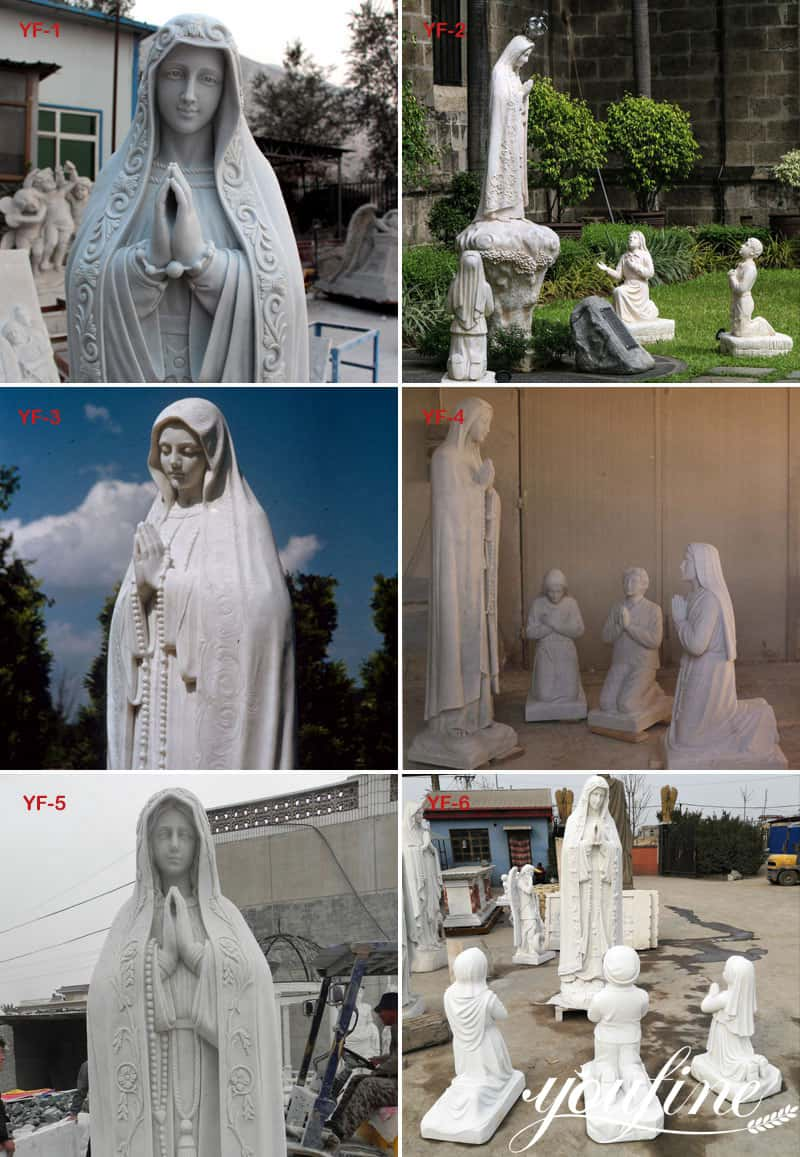 If you are interested in our Fatima statue, or you have other needs. You could contact us at any time. And we are looking forward to hearing from you all the time.