Statue Description:
This is a mother Mary Fatima statue made of pure white marble. Every detail of this statue is very exquisite. With beautiful paintings, this statue of the Virgin is very noble and sacred. It is a statue that we custom-designed according to our customer's requirements, whether it is size, color, or design, it is customized according to the needs of customers.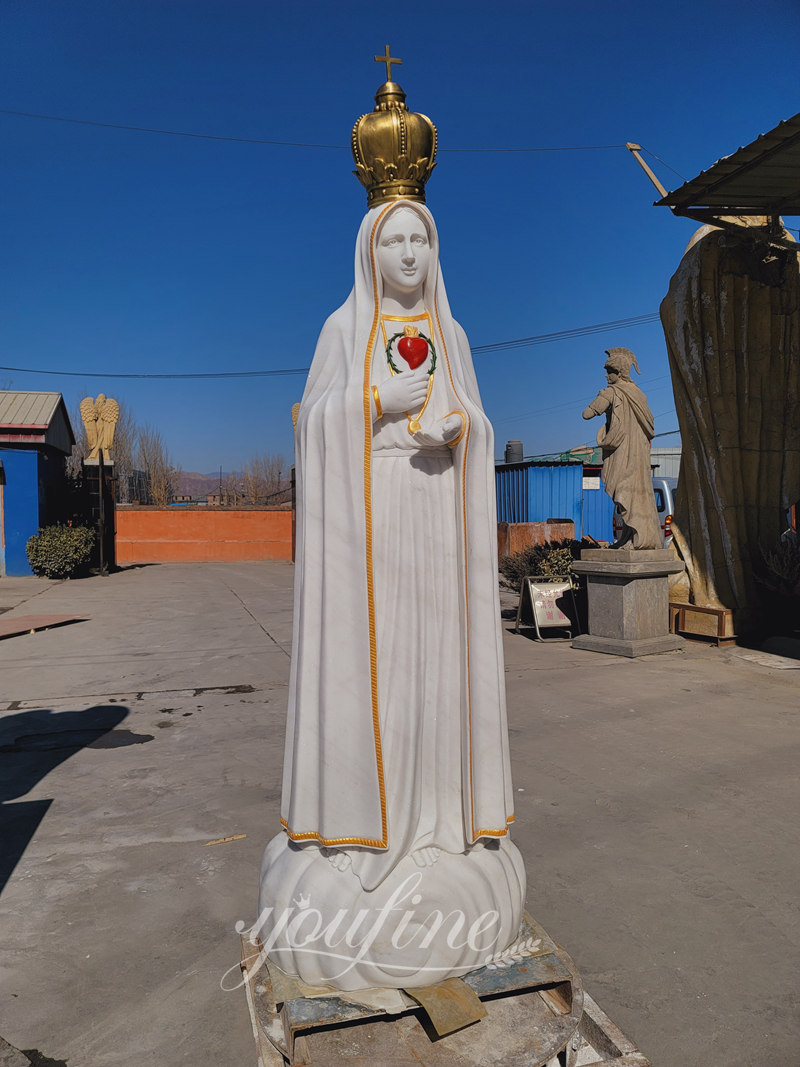 Hand-carved by Top Artists:
All of our dropouts are hand carved by our top artist water. Our artist is a devout Catholic, so he is very devout and serious about the carving of each number statue. He performs the carving with admiration, so our statue of the Virgin Mary is not only exquisite and realistic, and it still has some vivid emotions.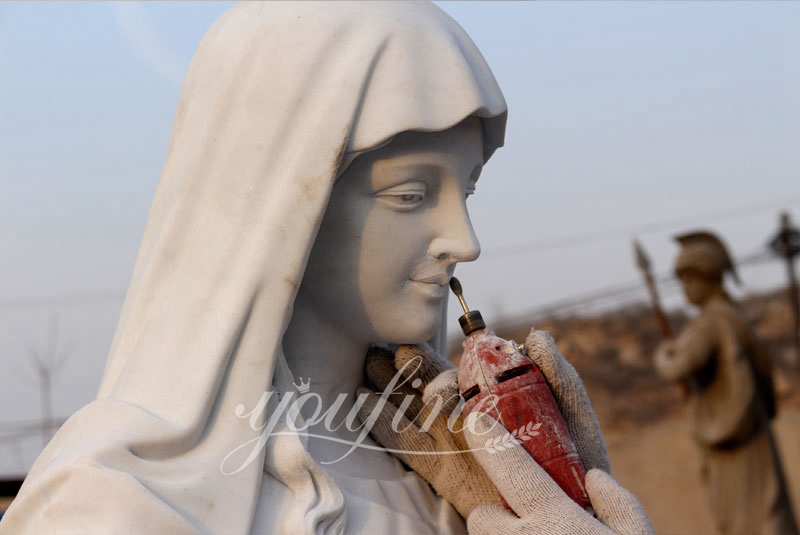 Singapore Church Feedback:
We have provided very beautiful mother Mary Fatima statues to many churches. The following is a set of wooden statues we provided for churches in Singapore, which are very popular with local believers. This is the feedback sent to us by our customers.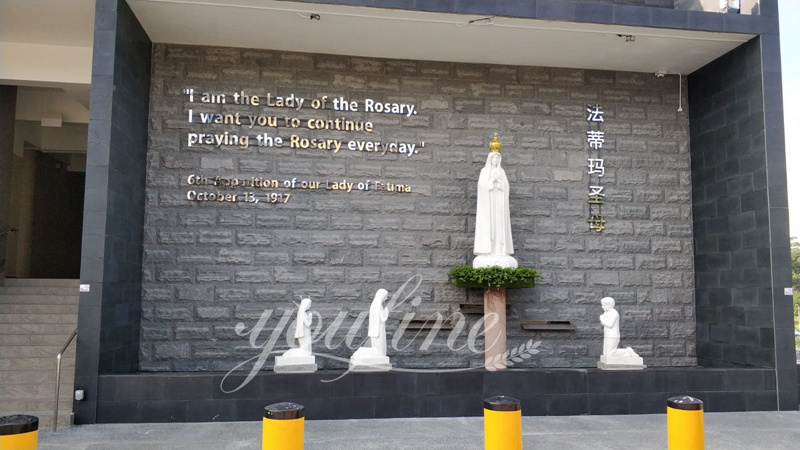 More Feedback:
We have more feedback on statues in the United States, France, Europe, and other countries, and each piece of feedback is very exquisite. And we have also participated in the production of many large church projects and provided multiple sculpture altars, pulpits, baptistery pools, reliefs, and other church supplies for more than one church. So no matter what your needs for fish statues are, whether you are for your home or church, we can guarantee to provide you with the most perfect statues or other sculptures.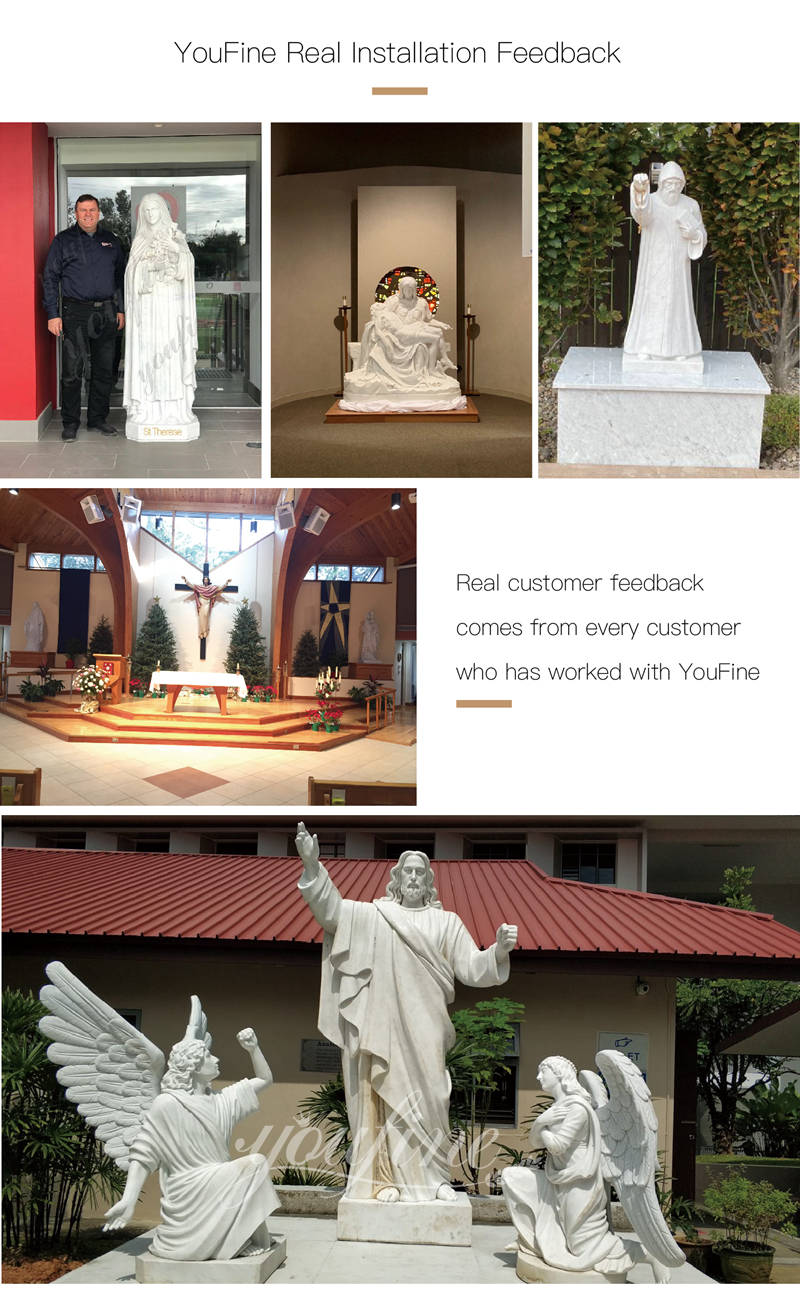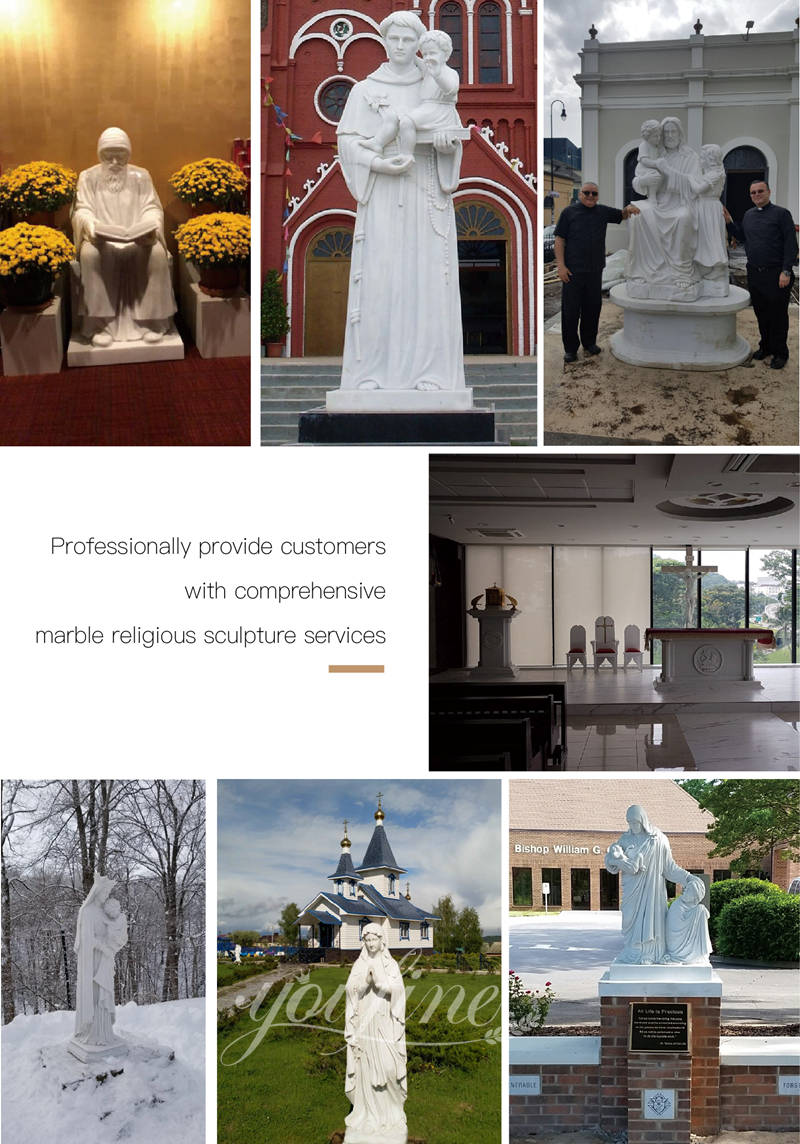 If you have more needs or want to know more about our mother Mary Fatima statue, please feel free to contact us.