Hot Sale St Michael the Archangel Outdoor Statue Details
Look at this gorgeous St Michael the archangel outdoor statue! The magical St Michael holds a sharp sword and steps on the wicked, ready to stab this evil. This marble religious sculpture perfectly portrays handsome young man St. Michael as the embodiment of justice. Imagine the heroic scene of this archangel wage battle against Satan. Each blessed religious statue is carefully crafted by YouFine craftsmen. Finely carved from high-quality natural marble, this sculpture will make any room full of hope and holiness.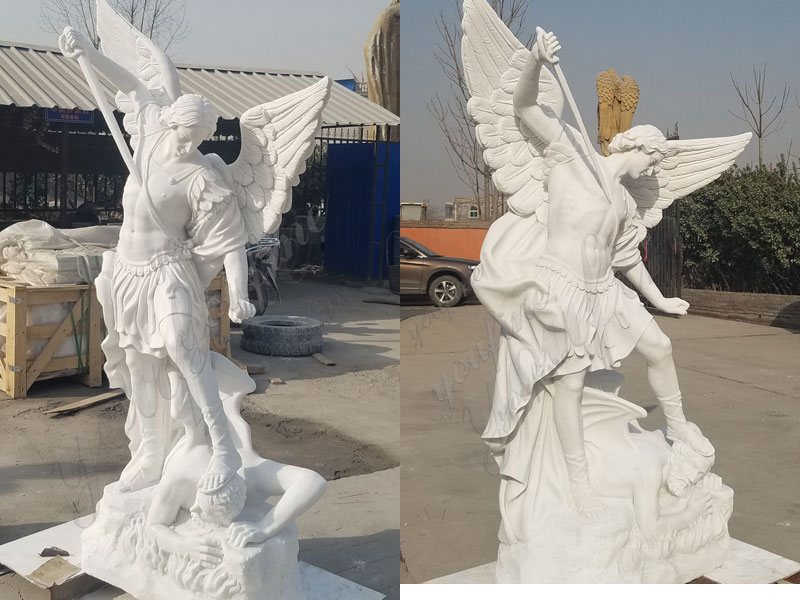 More Designs on Religious Sculpture in You Fine
This hand-carved St Michael the archangel outdoor statue has a perfect shape of the figure. Blessed religious statues serve as a wonderful visual reminder of faith, devotion, and spirituality. Shop our religious statues for the Catholic faith in a variety of styles, sizes, and price ranges. Whether you are looking for the statue decorating the church, or simply adding a statue to your garden, YouFine can meet your needs. Each of our handmade religious statues of saints, angels, Virgins will add a unique touch to any indoor or outdoor decoration.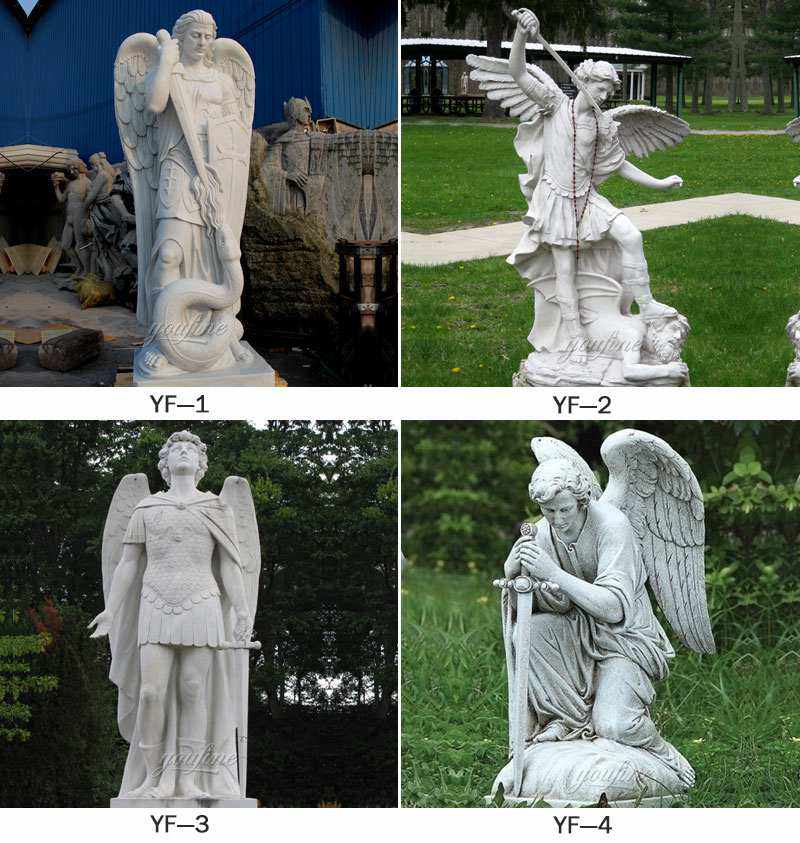 You Fine Dedicated Top Masters
For this holy St Michael the archangel outdoor statue, You Fine has professional craftsmen sculpting religious figures. Our dedicated top masters have been in this line of the field since childhood. As a devout Catholic, they know the characteristics of religious figures very well. They realize how to carve statues more vividly with their years of experience. All of their works are holy and peaceful.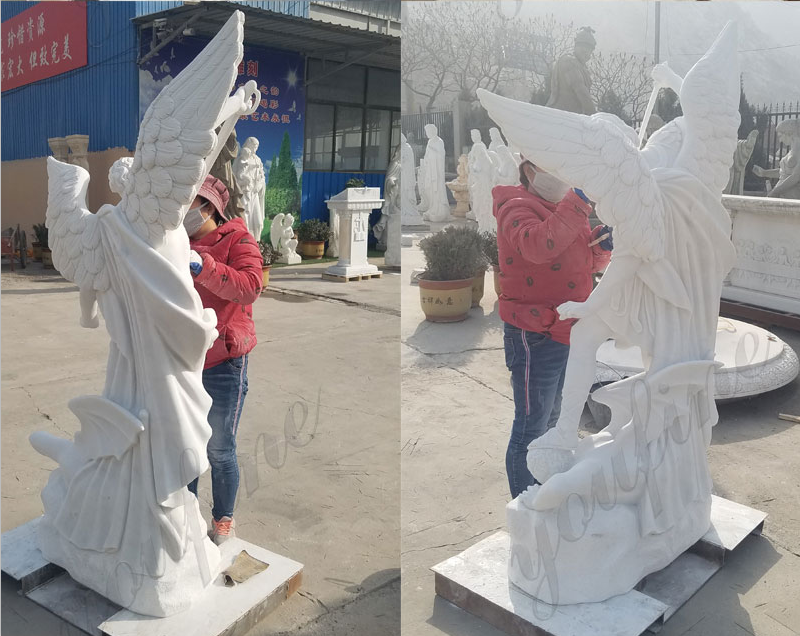 You Fine Factory Profiles
Established in 1983, You Fine factory is a family heritage factory. Factory direct sales not only ensure a reasonable price but also guarantee the quality and delivery time of production. Grand materials and exquisite craft have gained much popularity worldwide. Our products have been exported to many countries in the past 37 years, including the USA, Germany, France, Russia, Australia, Cyprus, Greece, Canada, the UK, etc..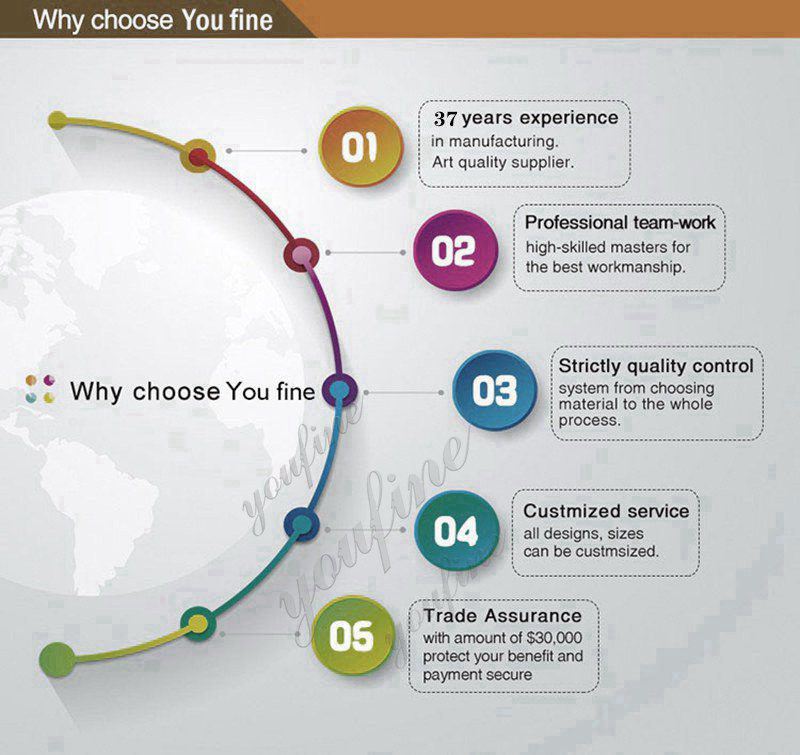 If you are interested in any religious statue, please do not hesitate to contact us. You are welcome to visit YouFine factory. You will also have satisfactory product choices.