Marble Virgin Mary Statue Details:
This classic marble Virgin Mary statue is an endorsement of elegance and beauty. With outstretched arms, she is a good reminder of prayerfully. From the folds of the clothes to the kind facial expressions, this classic marble Madonna fits the temperament of the Madonna. Standing on a hemispherical marble base, there is also a lifelike snake under her feet. It is hand-carved from high-quality natural marble and can be displayed in churches, homes or galleries.
Finely Carved:
This sacred marble Virgin Mary statue is finely carved by hand. From a huge block of marble, to exquisite portraits, you can imagine the carving techniques how talent YouFine is. Each of our marble sculptures is hand-carved and polished to create an extraordinary artwork. Therefore, our Marble Madonna is very lifelike and friendly.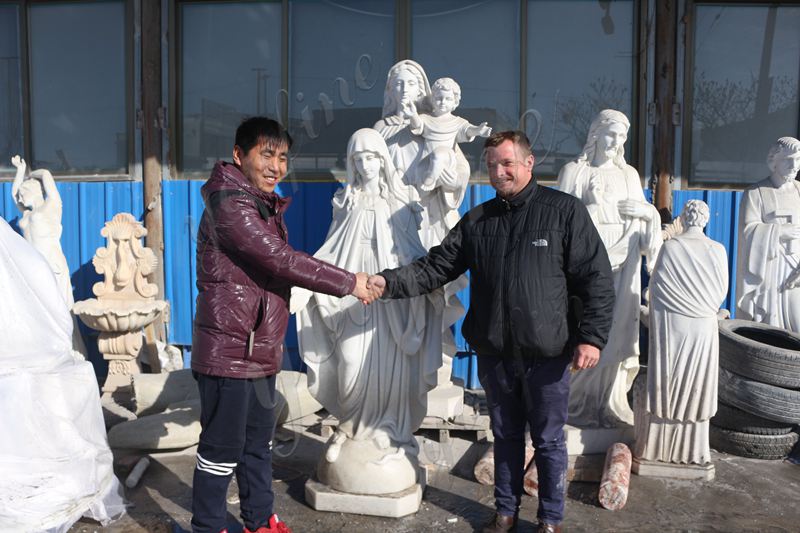 Quality Marble:
All our marble religious garden statues use high-quality natural marble stone. The high-quality marble religious sculpture is carved from a piece of Carrara marble. Besides, Carrara imported stone is the highest quality marble in Italy, and it is the same marble used by Michelangelo. The high-quality marble has guaranteed the sculpture to be used for hundreds of years. This marble religious sculpture is very suitable for outdoor use. And the regular size is 160, and there are also many sizes to choose from.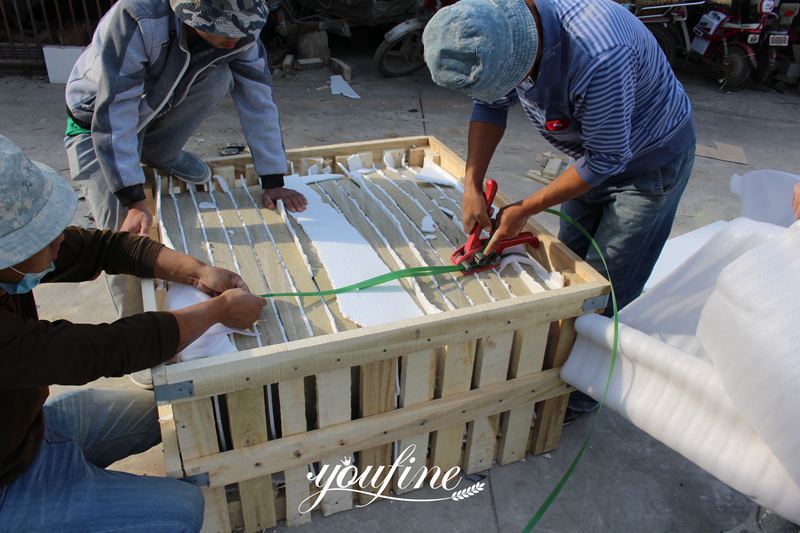 Other Designs:
In addition to this marble Virgin Mary statue, YouFine has numerous sculptures of religious figures for you to choose from, such as Our Lady of  Lourdes, Fatima, Saint Joseph, etc. We also have the ability to make marble altar, pulpit and anything you can imagine. If you have other things that are of interest, you are happy to customize it for you. A picture can be turned into a beautiful marble sculpture.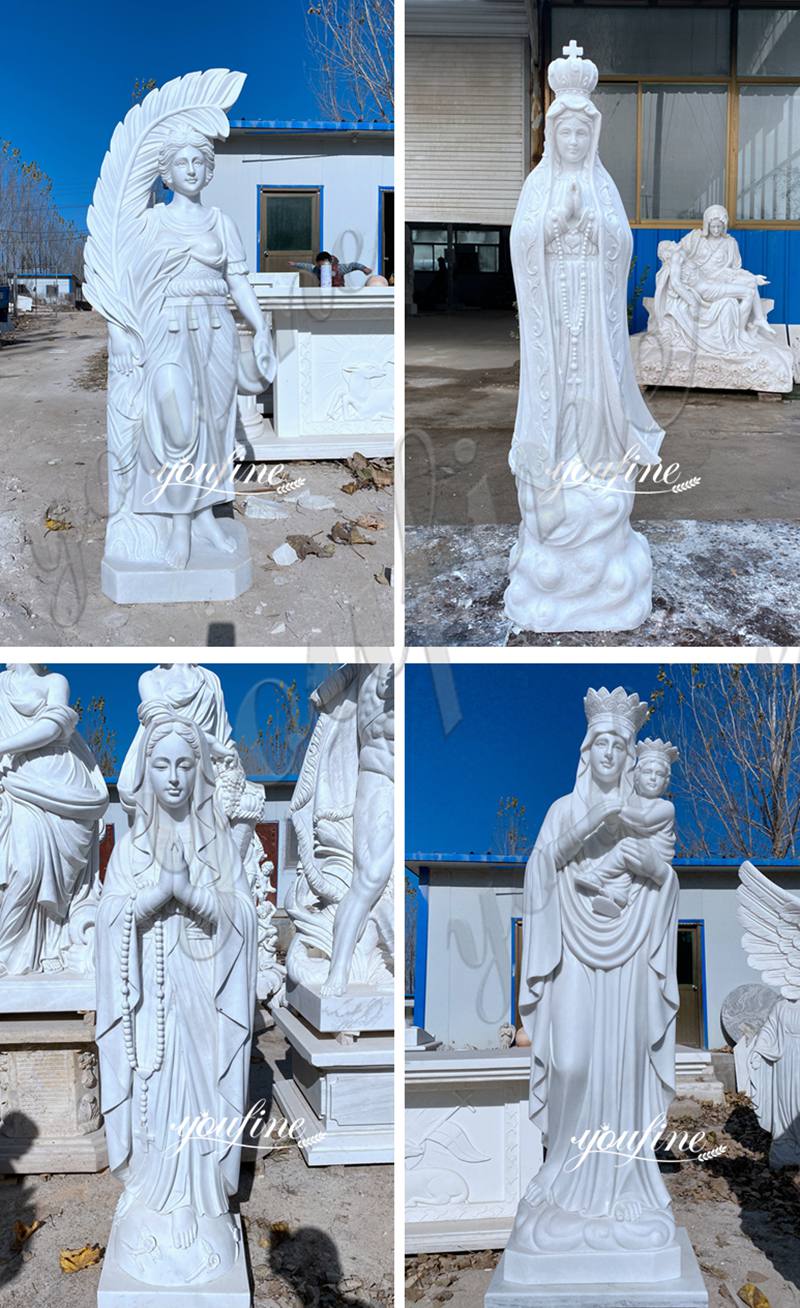 From a piece of marble to a complete artwork, please come to the factory for consultation!