Marble Saint Peter Garden Statue Details:
This life-size marble saint peter garden statue features St. Peter hand holding a key and an inverted cross as the main features. Finely carved from natural white marble, St. Peter stands on a square base. There are two different gestures, holding the Bible in one hand, or holding the key to heaven in the other. This beautiful white marble statue is undoubtedly a work of art worth admiring. Perfect church or garden decor for any indoor or outdoor use.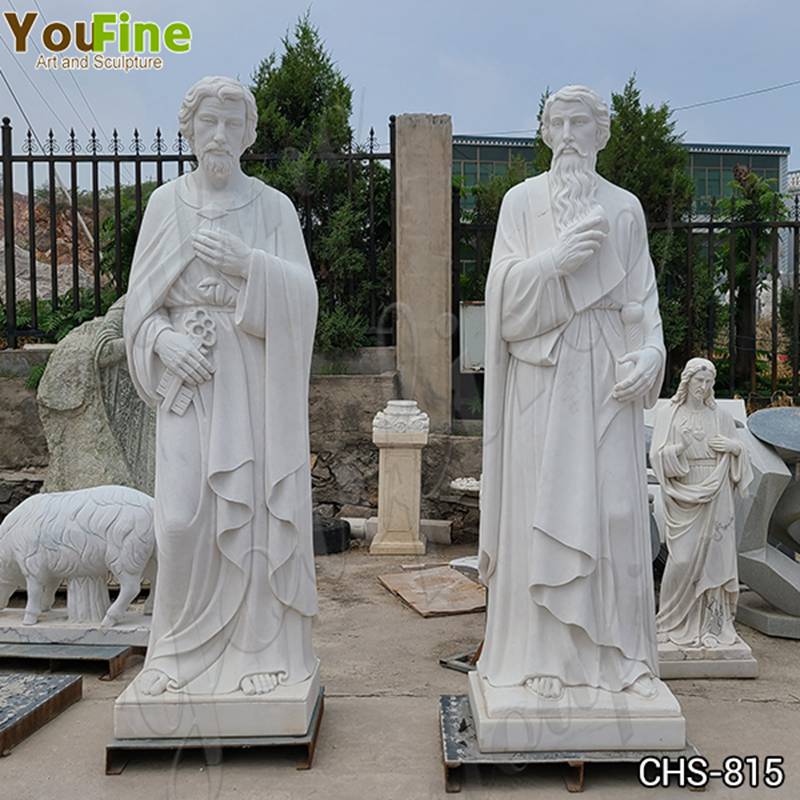 What We Know About St. Peter:
This holy St. Peter religious statue will become your religious reminder every day. As we all know, he is the patron saint of fishermen and shipbuilders. His humility brings hope to those who hesitate before faith. As the guardian of the keys of the kingdom, he becomes an apostle. And his human humility also made him shine. Finally ending with his crucifixion upside down on Vatican Hill. Now, we can miss him on St. Peter's feast day, which is June 29.
Carving Details:
This incredible work of art of marble saint peter garden statue is a rare and best stone sculpture art. Made by master craftsmen, they have highly realistic details. Purely hand-made, they all have delicate contour lines, and many eye-catching features. Our master is also Catholics and have the same beliefs. Therefore, the sculptures they make can be more faithful.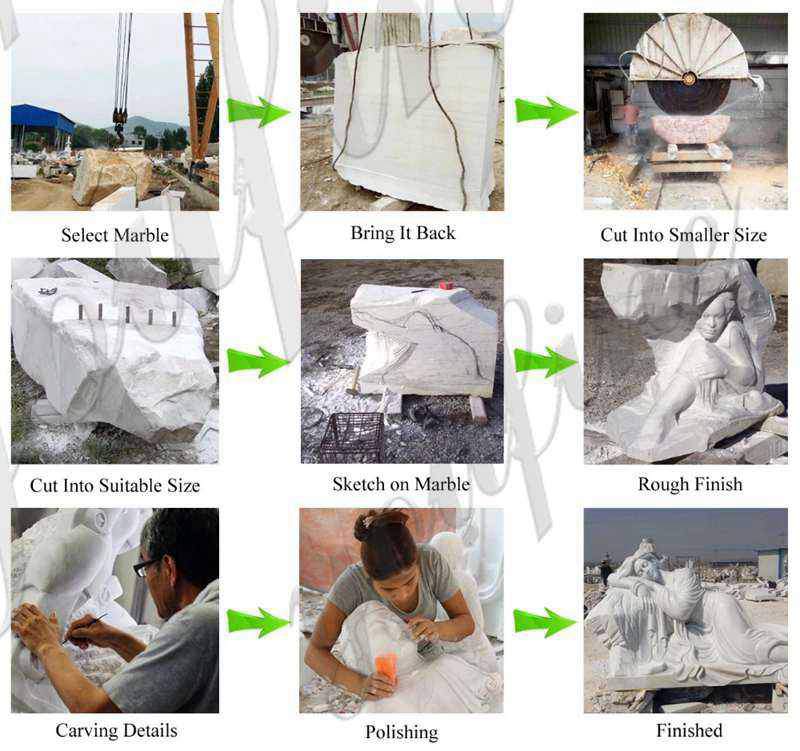 More Designs:
This hand carved marble saint peter garden statue has a regular style of 180 cm. In addition, if you have the required size, it can also be customized according to your needs. In addition, we provide a series of Virgin Mary, marble Pietà, Virgin Mary, Our Lady of Fatima, Saint Jesus, Archangel Michael and so on. There are numerous religious in stock, consult us for the best price!