Product Description:
This holy family religious statues of Mary, Joseph and Jesus look very warm and loving. It is usually used as an elegant decoration for churches or gardens. This statue is carefully designed that three saints stand upright closely by You Fine team. We could feel the deep love of this religious family. It is also a good example for each of us because they show us God's love for family! The Holy Family is indeed great for all Catholic families should strive to emulate. Let Jesus, Mary and Joseph occupy a special place in your home and heart!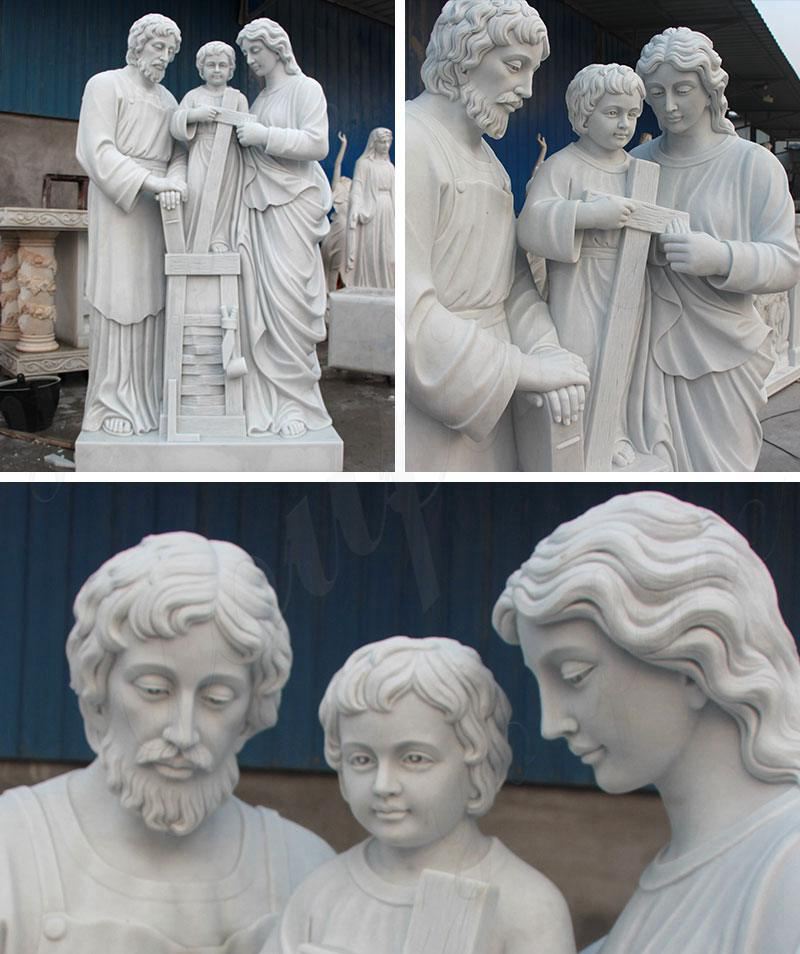 The Production Process:
Our factory is engaged in producing high-quality church projects including this holy family religious statues of Mary, Joseph and Jesus. Its exquisiteness and beauty depend on the superb skills of our craftsmen. Because this saint family has a series of production processes. For example, some very important steps are like stone selection, cutting, grinding and polishing, etc. And each process requires extremely meticulous work to ensure the temperament of each religious statue.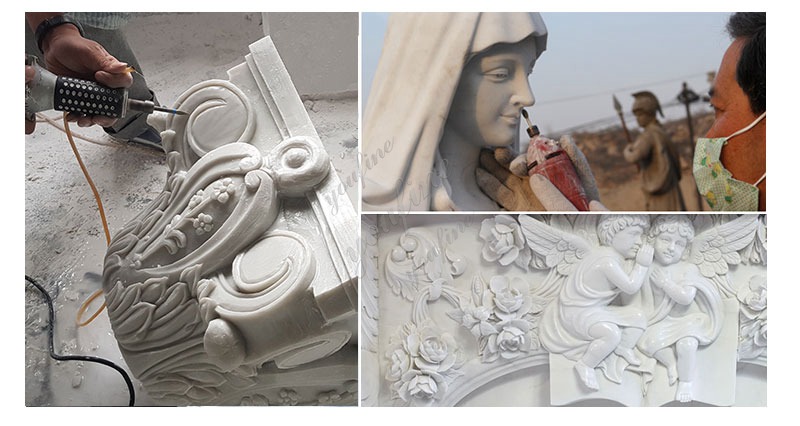 Other Designs of Religious Statue:
We are dedicated to making custom art church projects with various designs including holy family religious statues of Mary, Joseph and Jesus. Moreover, you are more than welcome to visit and experience the exquisite quality and beauty of church religious statues in our factory. Meanwhile, you will watch any church sculptures, including popular religious figures like the Virgin Mary statue, Jesus statue, Our Lady of Fatima, Our Lady of Lourdes, Our Lady of Grace, Holy Family, Saint Joseph, St. Anthony, St. Michael, etc. Besides, you will also see marble altar statues, marble pulpit statues, church font statues, and reliefs.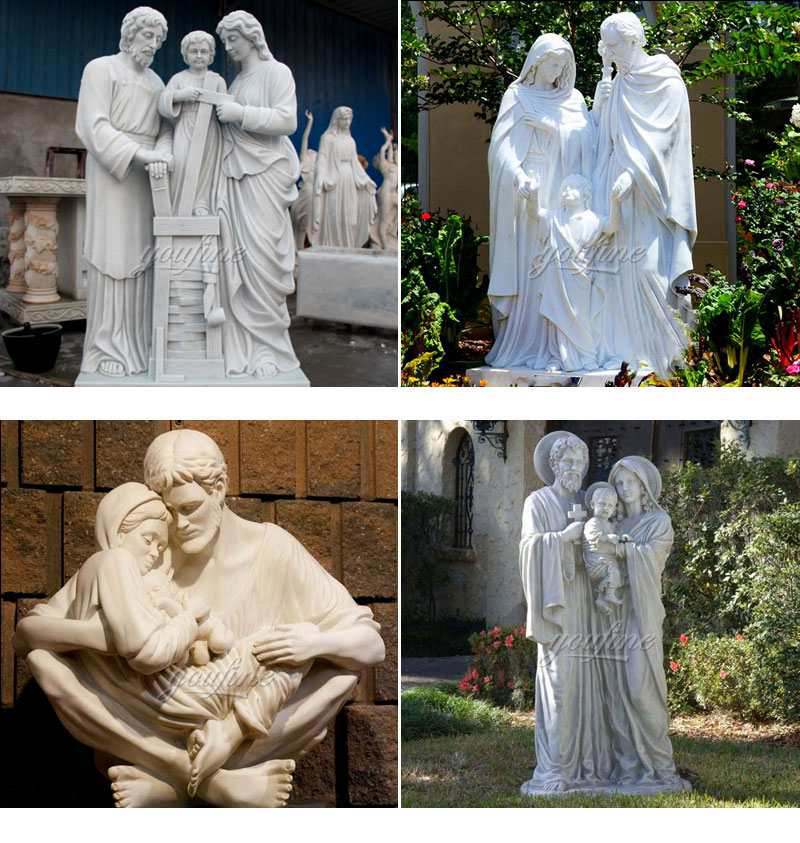 Why Choose us:
There are multiple reasons that you should choose You Fine Art Sculpture.
Superiority 1: Choose the best natural stone with excellent quality.
Superiority 2: Custom design with any shape or size.
Superiority 3: Professional and rigorous masters making 1:1 clay molds.
Superiority 4: Stone carving masters with more than 30 years of experience.
Superiority 5: A separate QC team focuses on quality control and schedule.
Superiority 6: Standard wooden box packaging.
Superiority 7: Door to door delivery.
Superiority 8: Full insurance to protect all risks during transportation.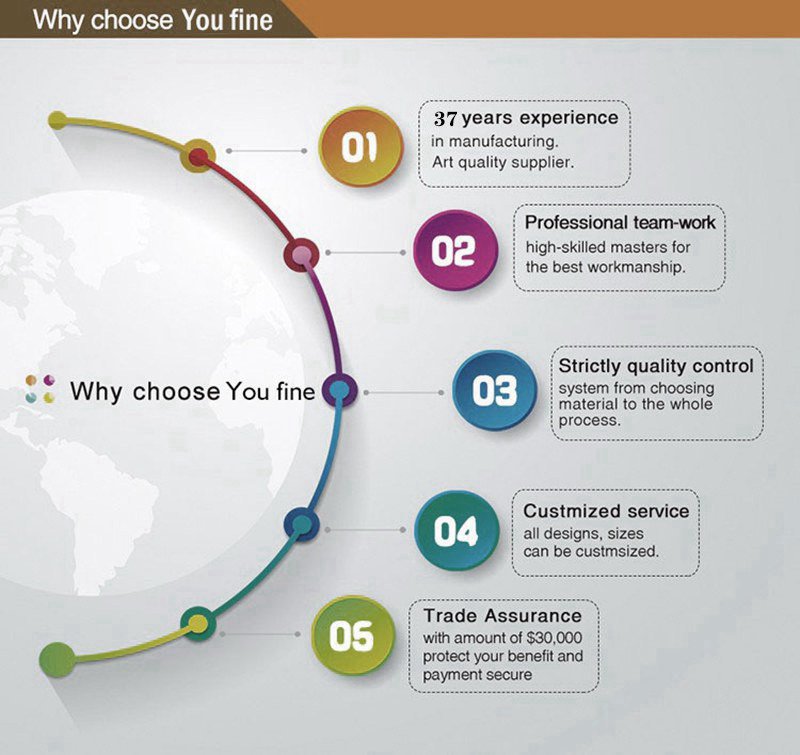 Choose You Fine, the most reliable religious statues supplier and manufacture in China!