Life Size Marble Pietà Statue Details:
This life size marble Pietà statue is a perfect replica of Michelangelo works of art. This magnificent white marble sculpture is based on the classical image of Michelangelo's Pieta. The virgin Mary sorrowful holding the dead body of Jesus in her arms. It is a very charming work, and it's natural to think of someone we lost. Hand carved from high-quality natural marble, it's perfect for garden or church decor. It's the magnificent marble masterpiece by YouFine's talented designers and masters.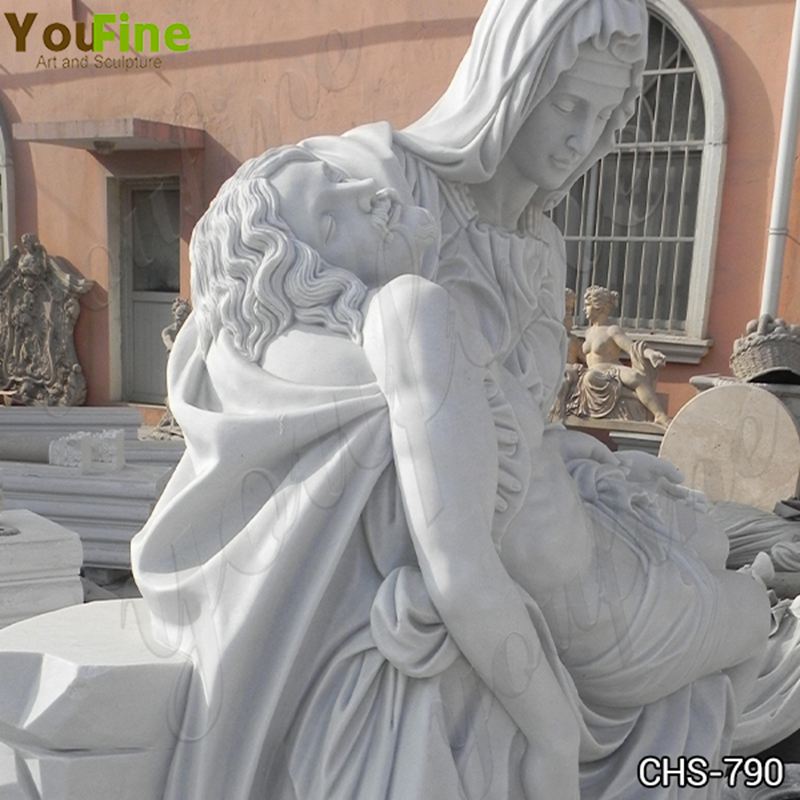 Amazing Carving Details:
This gorgeous life size marble Pietà statue shows the amazing details of marble carving. You can hardly imagine how magic it is from a marble block to such a fine carving art sculpture. Every marble figure sculpture is purely hand carved by our master. Our professional sculptors are also Catholics. They can express their empathy in sculpture very well. Just like this sculpture, the details perfectly expresses Mary's grief after losing her son.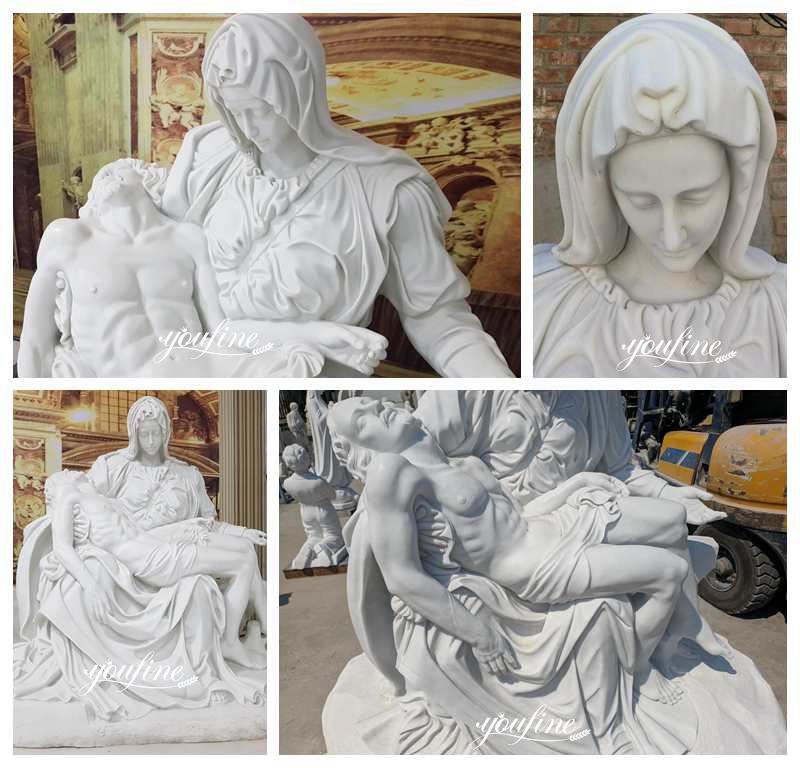 More Designs, More Choice
This fabulous life size marble Pietà statue is one of the designs of YouFine marble religious figures. There are also wide selections for the very best natural marble in unique or custom designs. It's all hand carved from natural high quality marble. Besides, some other marble religious figures like saint Mary, Saint Jesus, Our Lady of Fatima, Saint Arched Angel Michel etc are available. Don't hesitate to contact us, and find your favorite religious designs!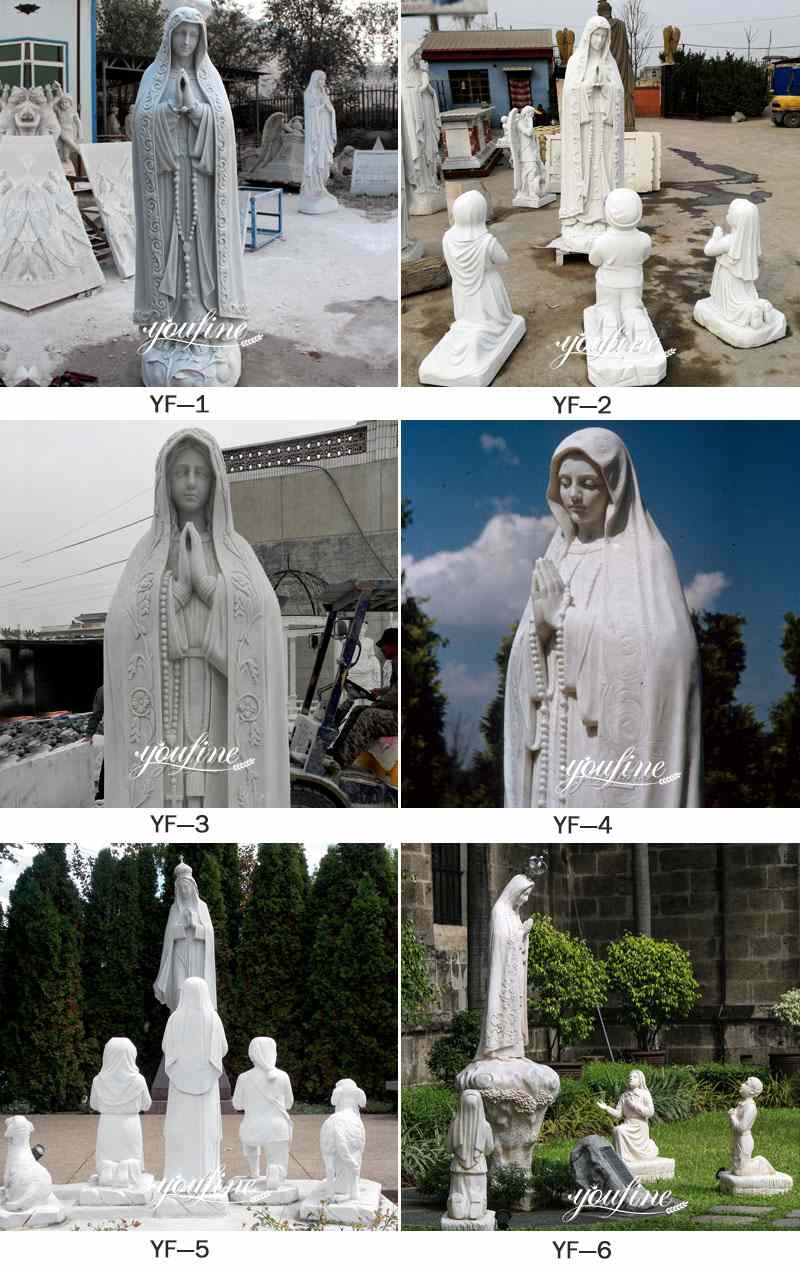 Packing and Delivery:
We also offer door to door service for this life size marble Pietà statue. Many of our guests are astonished by the fine carvings of our works. They also show great praise for the packing and delivery. When they received the marble sculptures, they were surprised how intact the goods are. This is because YouFine takes every sculpture's package seriously. We are using 3 cm wooden crate outside, thick plastic or foam inside.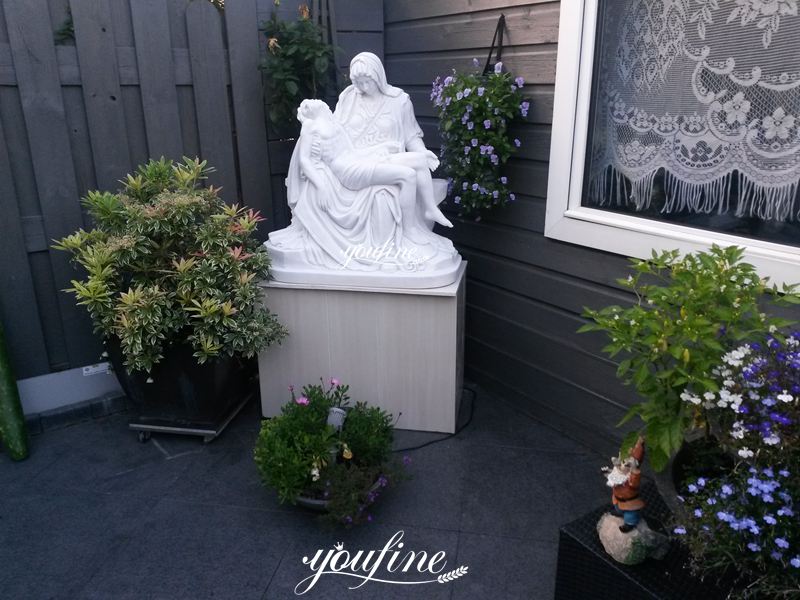 Choose YouFine, visible high-quality.