Our Lady of Lourdes Statue with Bernadette Details:
This life-size Our Lady of Lourdes statue with Bernadette is finely carved from natural white marble. Intricately detailed Catholic statue of Our Lady of Lourdes with Saint Bernadette at her feet. She is wearing a white robe and a belt on the waist. Our blessed Mary always appears in the Grotto with Saint Bernadette kneeling down by her feet. Both catholic statues used in various prayer gardens, outdoor catholic schools, churches, etc.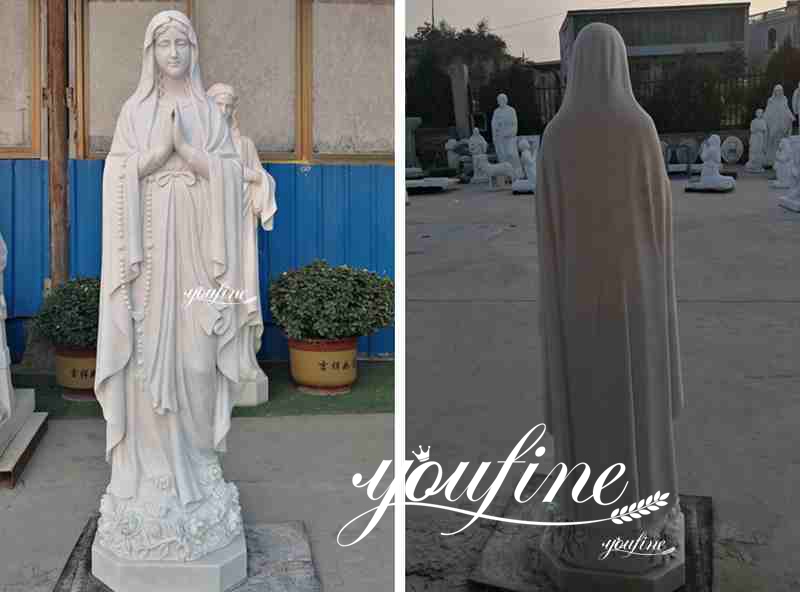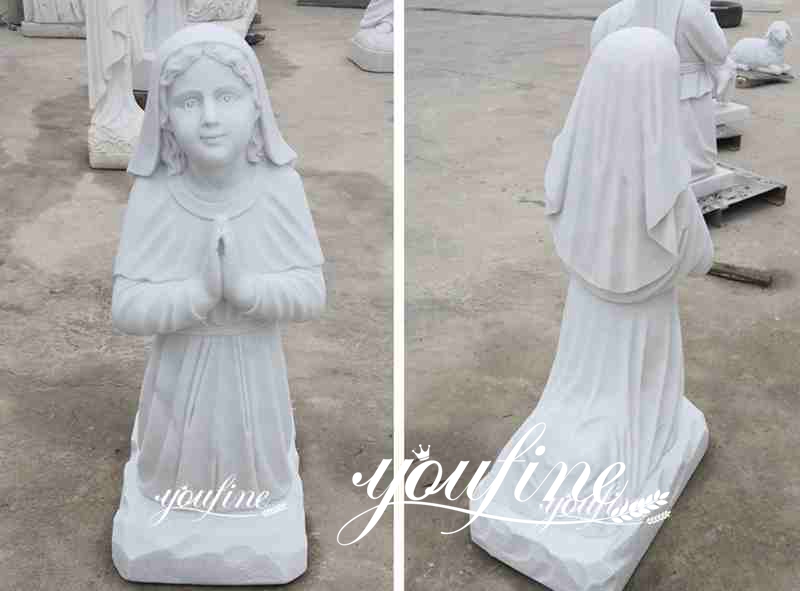 Good Carving, Great Details:
This purely hand carved our Lady of Lourdes statue has very perfect details. We have taken great attention to facial expressions and coloring preferences and details. Each piece is hand carved down to the tiniest details. For example, the roses under your feet on a diamond-shaped base is vivid. Exquisite details are one of the reasons why all customers choose YouFine from many other marble religious suppliers.
Natural Marble, Durable Statues:
Each of marble catholic statues can be used in the outdoor garden. This durable Our Lady of Lourdes statue with Bernadette can be in all weather conditions. And without worrying about protecting it from sunlight. Mined from the natural stone quarry, any kind of marble is a non-renewable resource. Several gorgeous tones of marble are used to create this enchanting marble statues. This will be a very valuable investment. Natural white marble guarantees that the product is durable and can be used for a hundred years.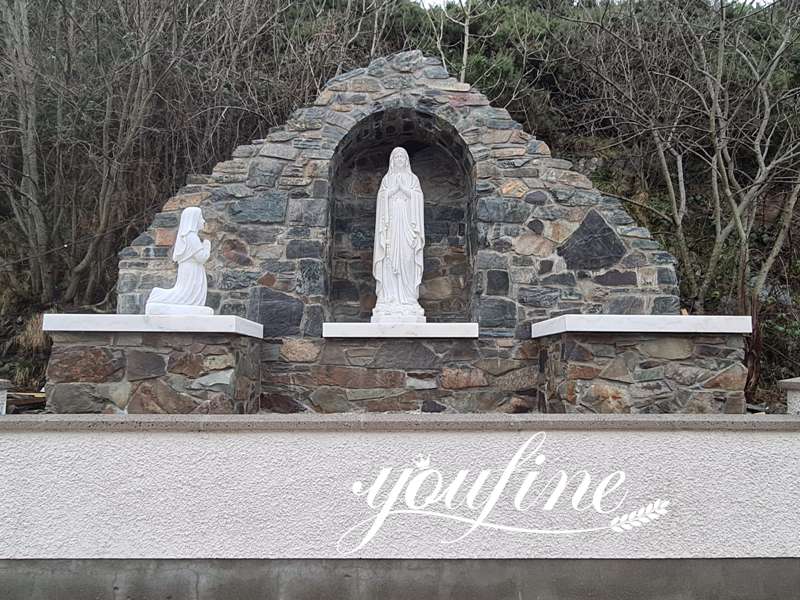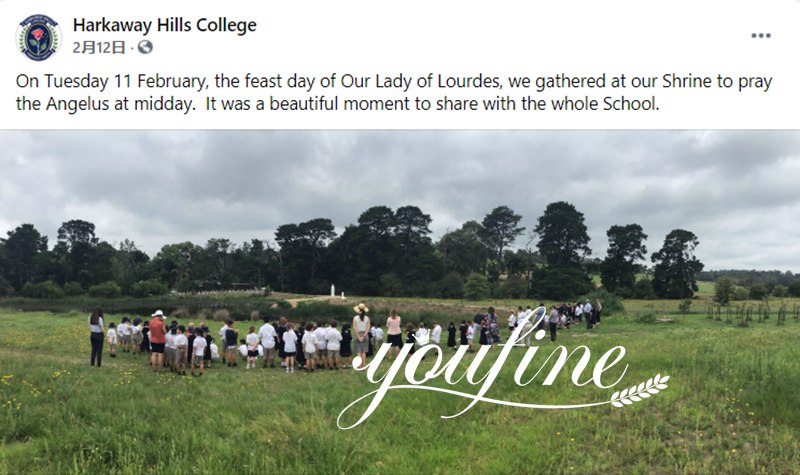 Choose YouFine, Skillful Masters:
A breathtaking design and display of hand-carved artistry! This graceful marble our lady of Lourdes statue is finely carved by hand. Our engraving master has been learning carving techniques since childhood. So far, each of our top masters has decades of experience. They have made countless marble sculptures for our valued guests. It is precisely because of the realistic shape of the sculpture that we have so many repeat orders.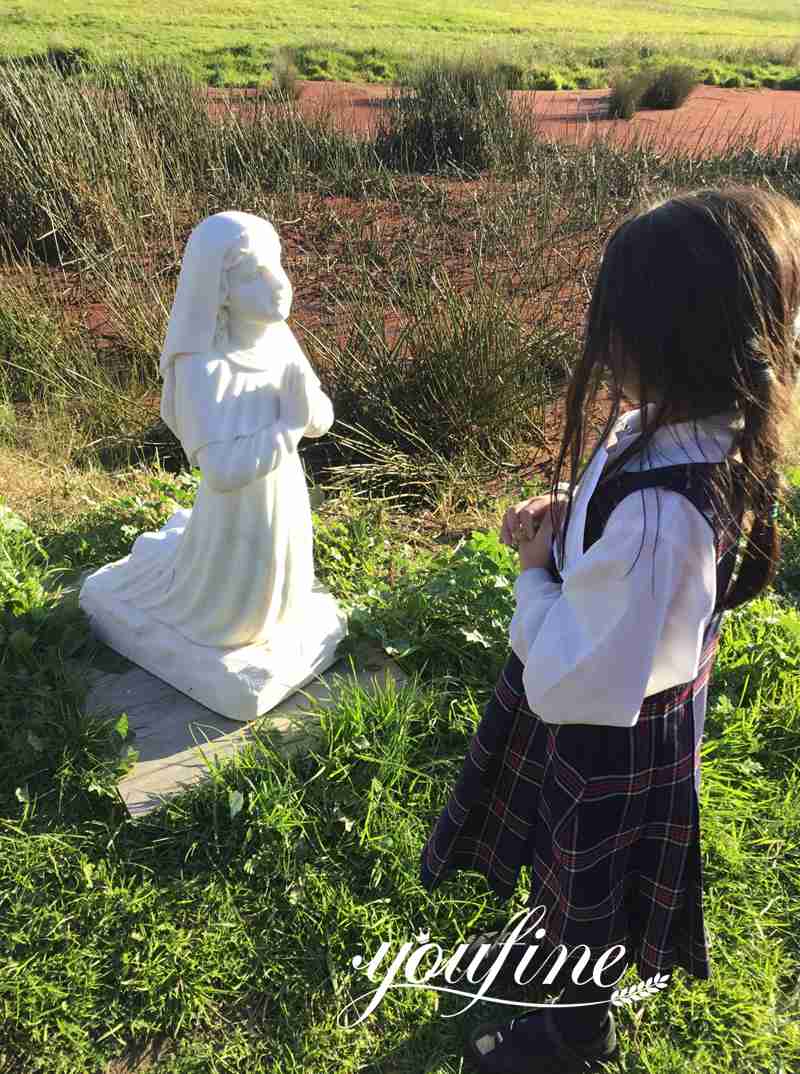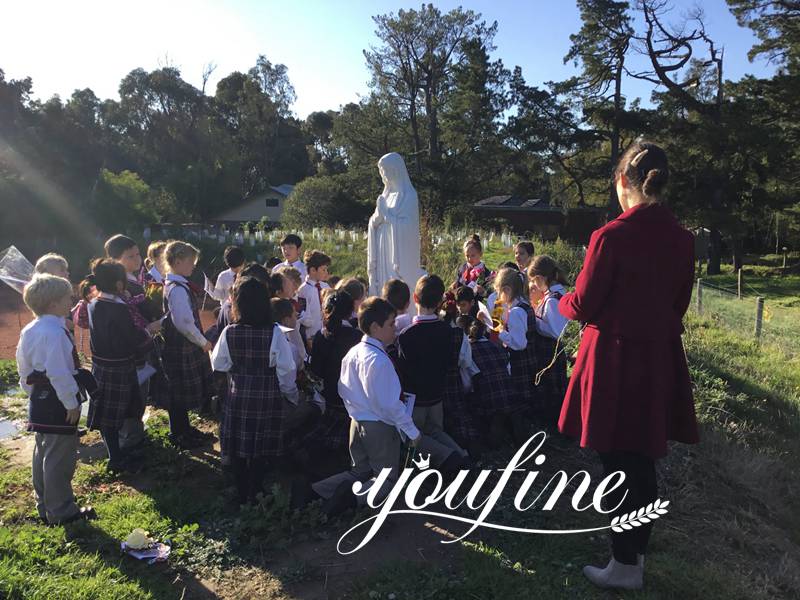 Reliable marble carving statues are your life-time wealth.