St. Francis Bird Feeder Statue Details
This holy religious St. Francis bird feeder statue vividly depicts the kindness of the saint St Francis. With a bird perched on his arms, St Francis opens his arms as if he were about to embrace everything, exactly in accordance with his ideas. In particular, the cream marble material looks delicate and soft throughout the body. Besides, the marble belt around his waist and curled gowns make the saint even more lifelike. Using high-quality natural marble, You Fine masters have fully restored the essence of the characters with superb craftsmanship.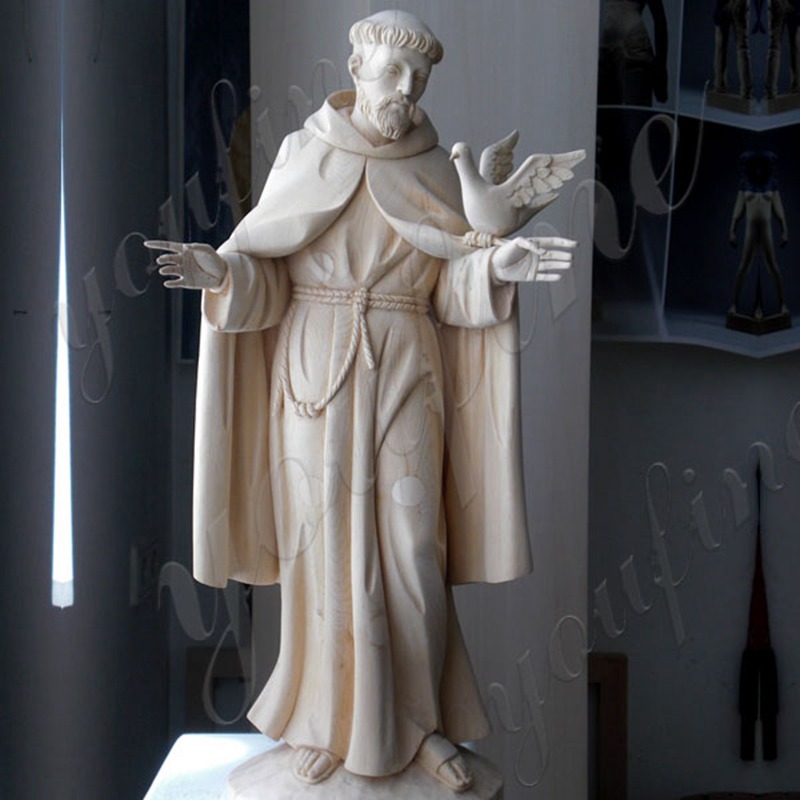 Feast of St Francis of Assisi
Every year, our American friend would purchase St. Francis bird feeder statue as a garden statue. In addition, our catholic friend celebrates the feast of St. Francis of Assisi at the church on October 4th. It is a popular day for animals. As the patron saint of animals and the environment, St. Francis has set a great example for us. So our friends also will bring some food or blankets to donate to the local animal shelter at this time of the year.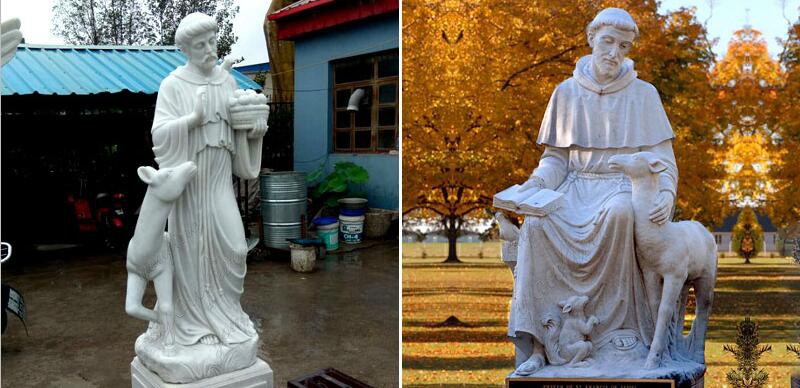 More Designs on Saint Francis
As we all know, Saint Francis is the patron saint of animals and ecology. There are various animal statues of Saint Francis including this St. Francis bird feeder statue. Hand-made Saint Francis sculptures also accept custom designs and sizes. And I believe our animal bronze religious statues of Saint Francis would be the perfect companion for your life. It is a delightful way to decorate your courtyard, garden, or backyard with a statue of Saint Francis!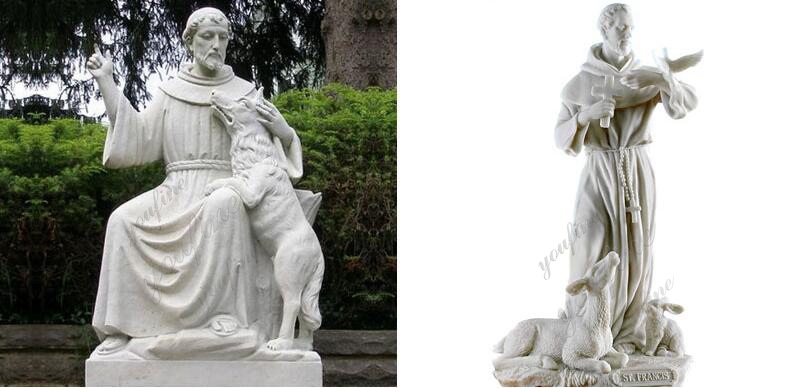 YouFine Factory Profile
As a world-leading sculpture supplier and manufacture from Quyang, we are located at the most famous hometown of sculpture. With more than 35 years of experience, there are thousands of successful cases all over the world. We have a professional work team, designers, and masters, whose works of art have been well received by everyone's customers.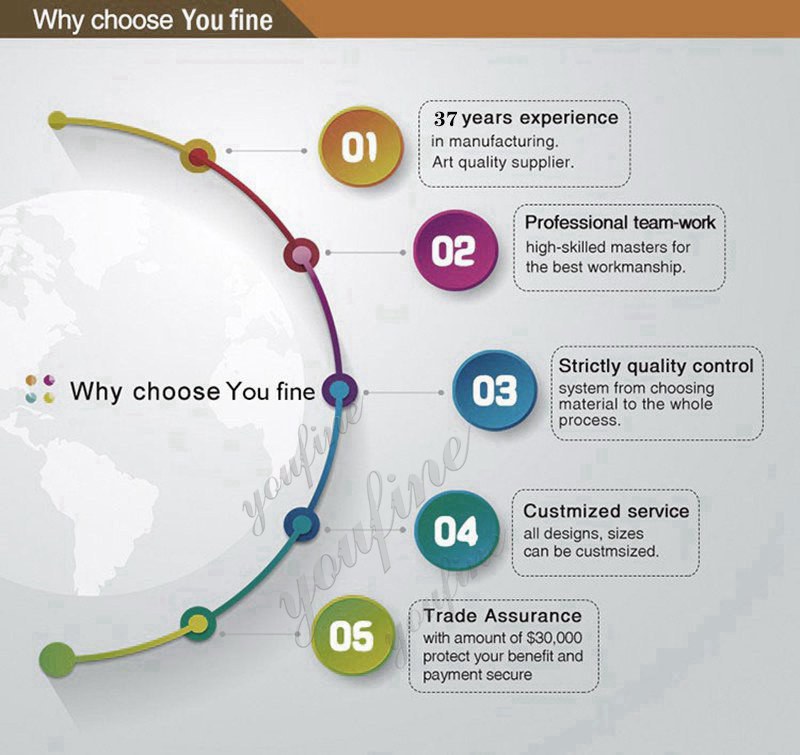 Choose You Fine, the most reliable religious statue suppliers in China!