Life Size Saint Michael the Archangel Statue Details
This impressive life size saint Michael the archangel statue portrays him majestically holding a sharp sword half-squatting on the marble base. Exquisite details and delicate shape throughout. Carved from natural marble, You Fine craftsmen vividly conveys the spirit and temperament of the sculpture. Moreover, Saint Michael is regarded as the defender and protector of the faith. The holy statue of St. Michael could drive away from the misfortunes and protect you from evil spirits at your home. Perfect for garden, backyard, or church.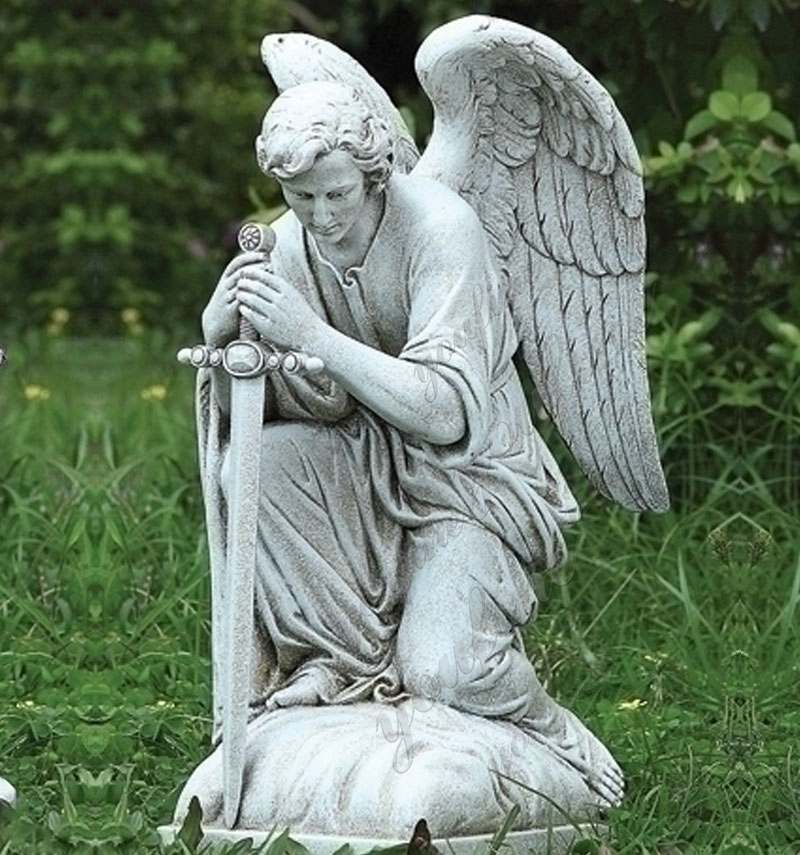 About Saint Michael the Archangel
Our talented masters could fully restore the essence of this gorgeous life size saint Michael the archangel statue. As we all know, St. Michael "Who is like the god" is the most dazzling and famous archangel. He is not only handsome and good looking but also brave and courageous with incomparable power that mortals do not have. Michael led God's army against Satan's army and he defeated Satan in the war according to the New Testament. He is the incarnation of justice. Defenders of the good, crusaders of the righteous.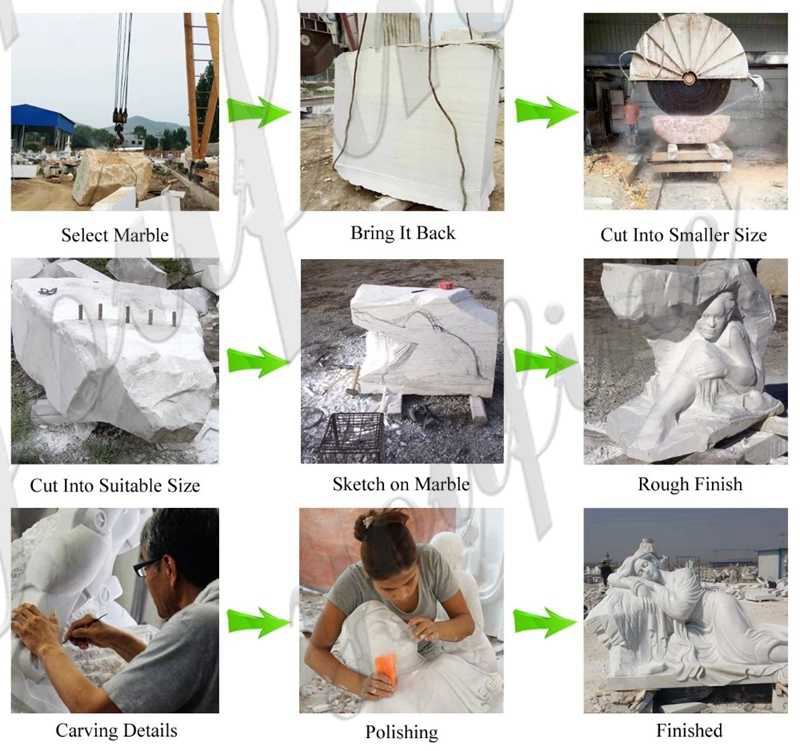 Other Designs of Marble Religious Statue
There are thousands of popular sculpture designs including this life size saint Michael the archangel statue. For example, the Virgin Mary, Jesus statue, Our Lady of Fatima, Our Lady of Lourdes, Our Lady of Grace, Our Lady of Carmel, The Holy Family, Saint Joseph, Saint Anthony, Saint Michael, marble altar, marble pulpit, church niche statues, and reliefs…All of them can be customized into any size according to customer requirements. Various designs, materials, and colors are also available.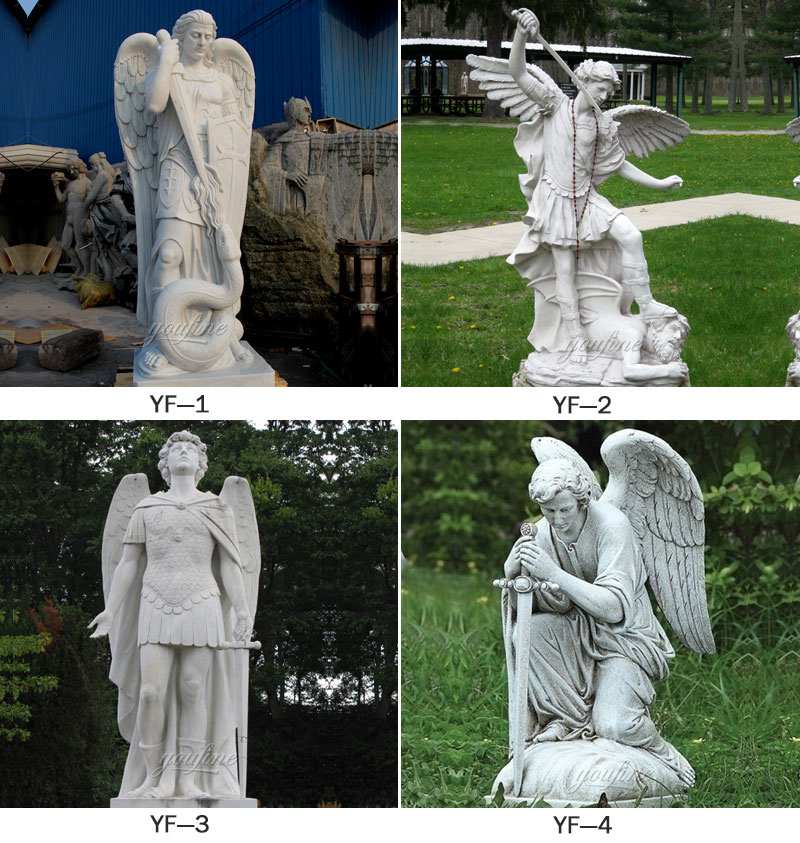 Our Advantages of Marble Statue
For this life size saint Michael the archangel statue and any other marble statue, You Fine always focus on the quality of sculptures.
1. Choose the best natural stone with high quality.
2. Custom engraving to meet your custom design. Any shape and size.
3. Professional and rigorous masters make 1:1 clay molds to ensure the agility and temperament of each religious statue.
4. A separate QC team focuses on quality control and schedule.
5. Stong standard wooden box packaging.
6.Door to door delivery.
7. Full insurance to cover all risks during delivery.
8. The professional installation team can provide installation guidance at any time.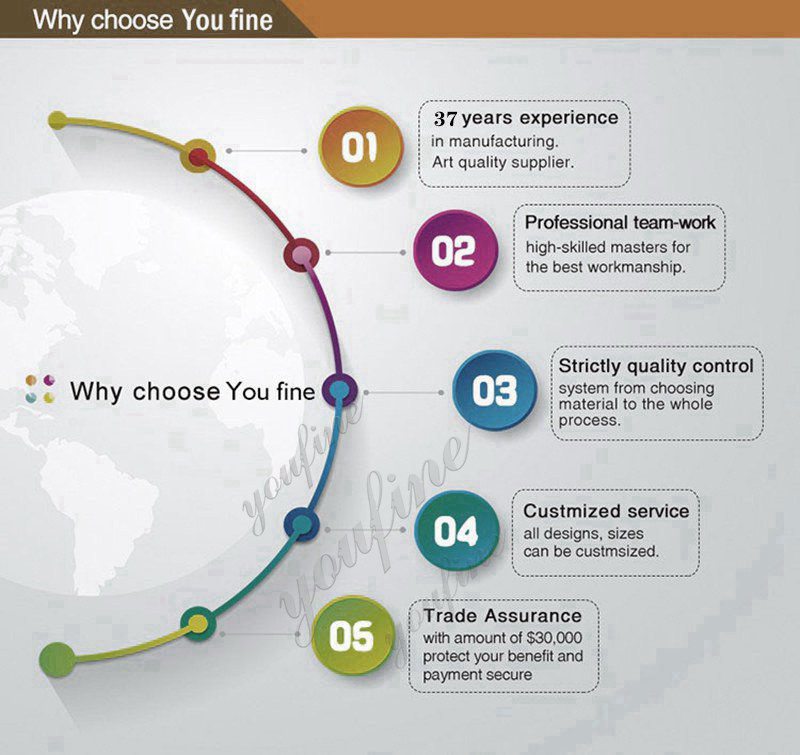 Feel free to contact us, and get your most desirable religious statue from You Fine factory!