Marble Altar Introduction:
This marble altar is made of high-quality natural marble with very high quality. Every decoration on this altar is hand-carved bit by bit by our marble carving artist. Our artists not only carved these ornaments very beautifully, but they also carved them deeply. So this altar can be spread for a long time, and it is not a problem for more than a hundred years.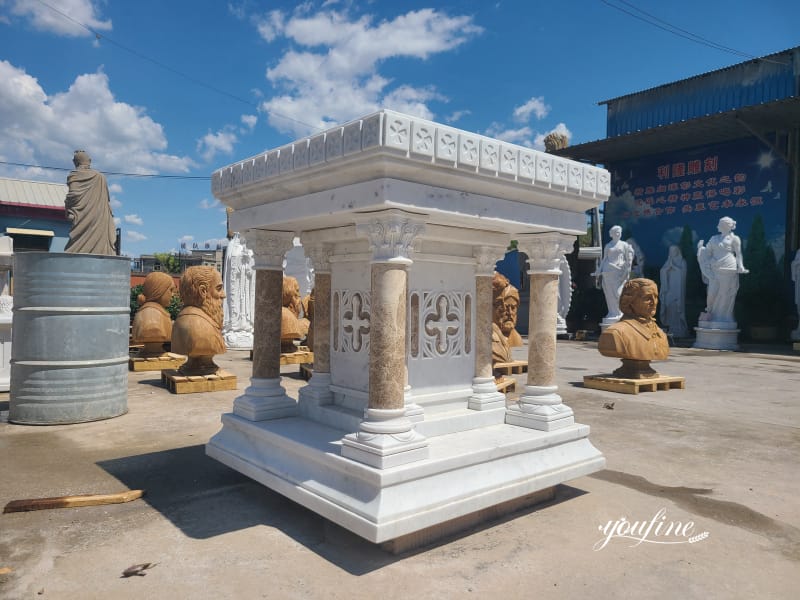 Guaranteed 100% Restoration:
The picture of this marble altar was taken in our factory. This is a finished product that we made for one of our customers. This picture is a real shot of our factory, you can clearly see our details and craftsmanship. We can guarantee you 100% restoration, and there will be no discrepancies between the picture and the real thing.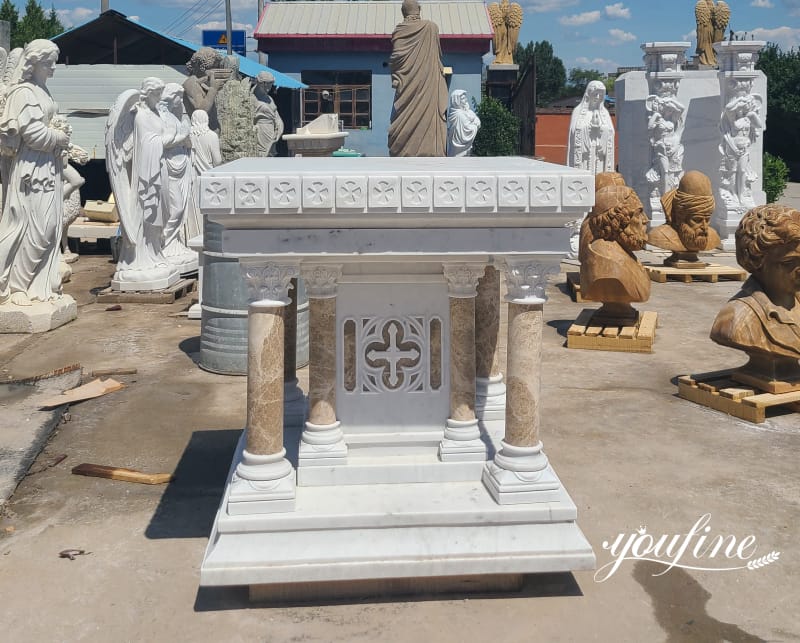 Why Choose YouFine:
The altar is the core of the entire church. The first purpose of building the church was to protect the altar. Therefore, when making the altar, there should be no perfunctory treatment. Our artist who made the church detail sculptures is a devout believer in Jesus, and he familiars every part of the Bible. When he carves church-like sculptures, he is very religious. So this is why YouFine's marble altar is so exquisite.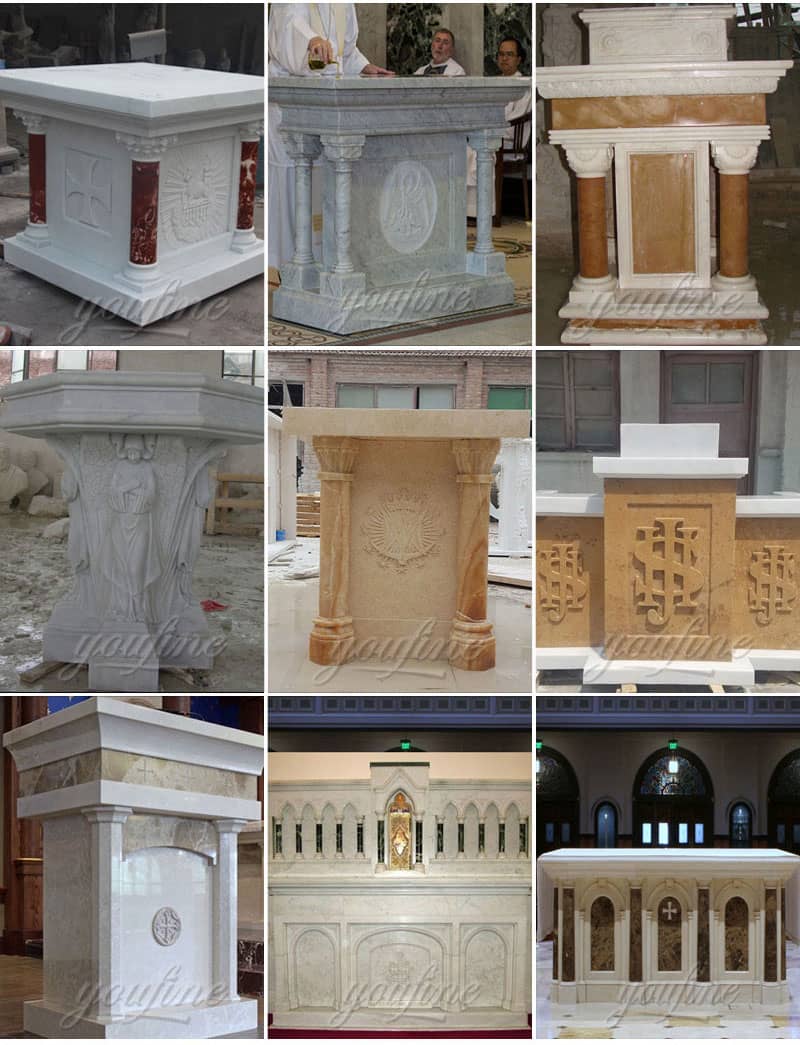 YouFine factory was established in the 1980s, during these years our sculptures have been exported to many countries and regions. Since YouFine is very strict in controlling the quality of sculptures, we also have many repeat customers. As long as they need sculpture or the people around them need sculpture, they will immediately think of YouFine. During this period, we also took many church projects. Many churches in Costa Rica, the United States, Ukraine, Israel, Singapore, and Australia have sculptures of YouFine. Whether it is a statue of a saint, or a pulpit, altar, baptistery, relief, YouFine all could make.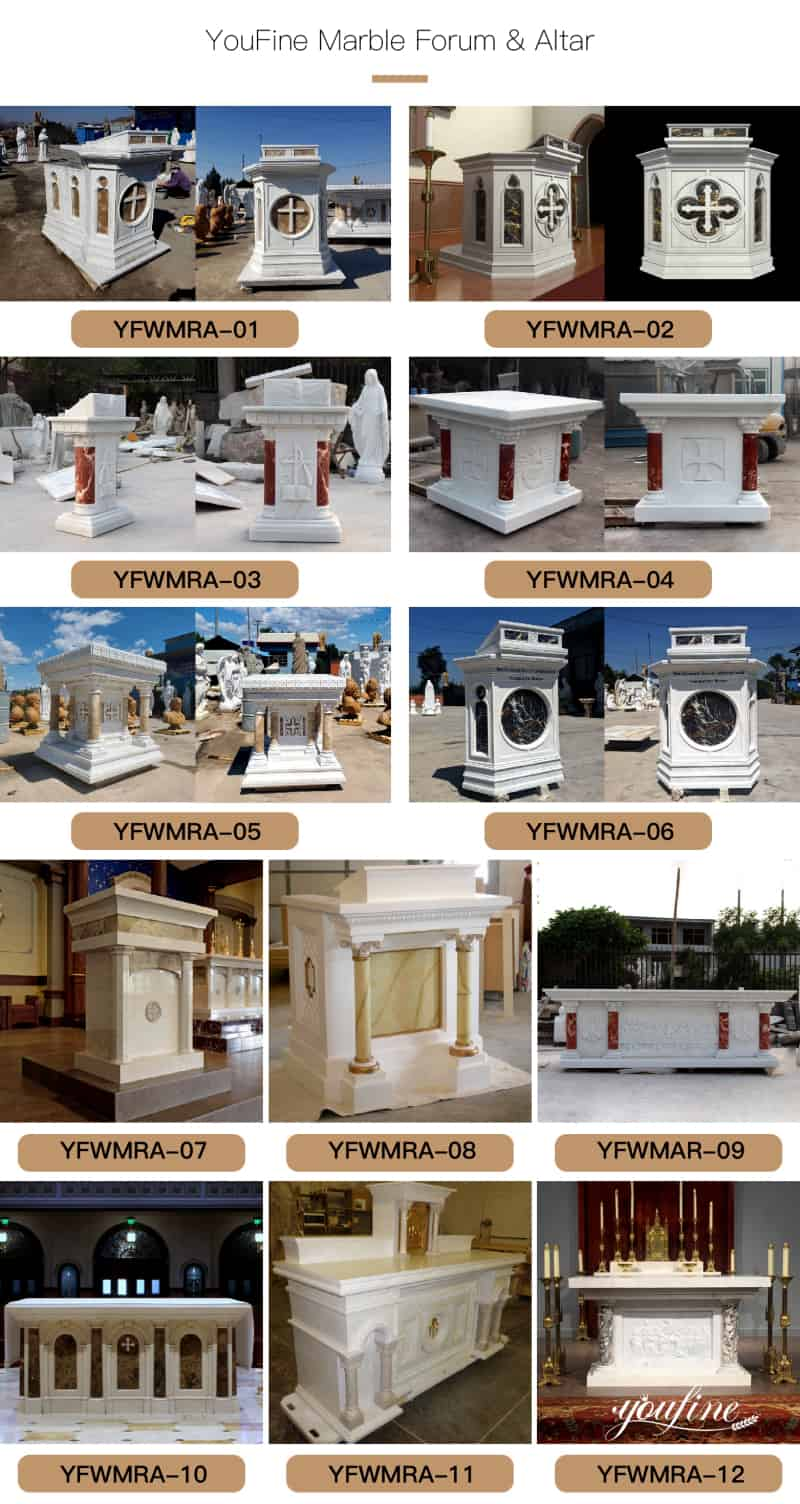 If you need a beautifully crafted marble altar, choose YouFine and you will not be disappointed. And YouFine is looking forward to cooperating with you.