Marble Pieta Sculpture Introduction:
The marble Pieta sculpture is very popular in religious culture and has a very profound influence. Our Pieta is a copy of the work of the famous artist Michelangelo, and every detail pays tribute to our great artist. Also paying tribute to the Virgin and Jesus. The humanistic spirit in this sculpture returns to the work, presenting the boundary of transcending religious compassion and showing the power of love in the world. The raw material of our Pieta statue is white marble, which looks pure and noble. It is a gift very suitable for believers. You could decorate it in your home or church.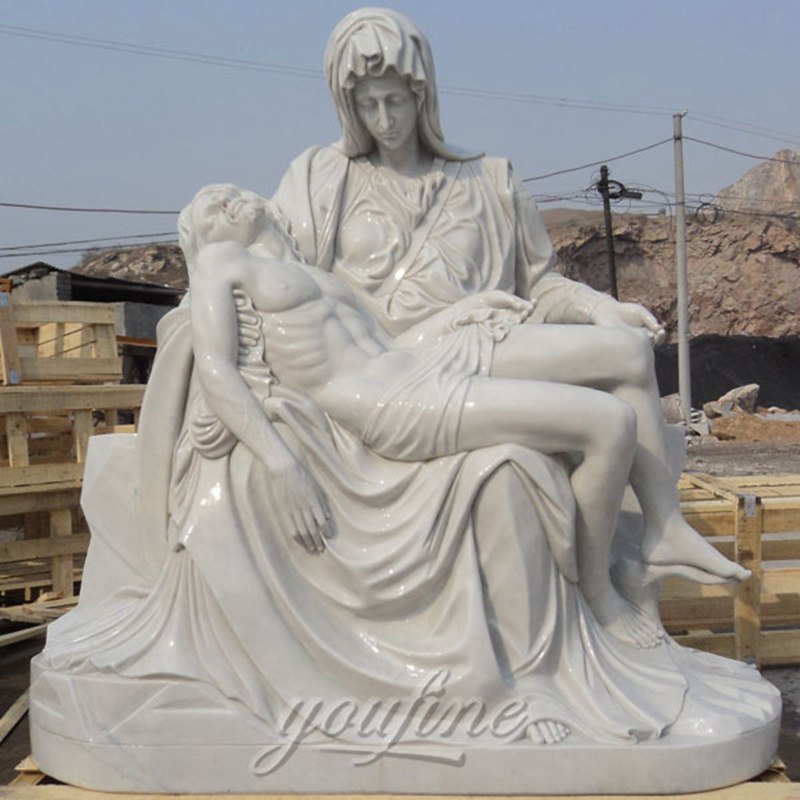 The History of the Pieta:
Our marble Pieta sculpture is copied from the Pieta in St. Peter's Basilica in Rome. The original work is a pure white marble statue, 2.15 meters high, 1.68 meters wide at the base, and 3050 kilograms in weight. From the hands of Michelangelo. The Pieta was completed in 1499. Michelangelo had just turned 25 at the time. This is Michelangelo's most "poor" work to date, and it is undoubtedly his most well-known work. The 23-year-old Michelangelo accepted the commission of the French Cardinal Jean De La Grola to make the statue of "The Pieta" out of marble. A Roman gentleman named Jacob Galli guaranteed the project and was convinced that this "Peta" statue would be "the most beautiful marble work in Roman history."
Michelangelo spent two years in 1498-1499 to complete this "majestic sculpture". As a work of his youth, this statue of "The Pieta" has shown the majesty of his sculpture. Thanks to the large clothes of the Virgin, the vertical Virgin, and the horizontal child form a very balanced pyramid shape. The dead Jesus lay relaxed in his mother's arms. His mother was so young that he did not resemble his mother. He used this technique to depict the holiness of the Virgin that is different from others. Michelangelo created an absolutely perfect work. The beauty of the body of Christ and the beauty of the face of the Virgin reflects the light of divinity.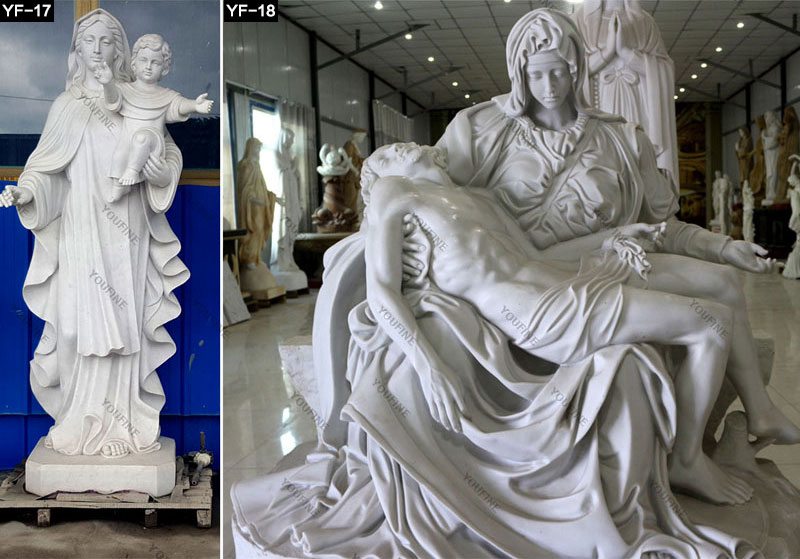 Why Choose YouFine?
As a professional marble sculpture-making factory, we have many experiences in making marble sculptures. Our artist, Mr. Yuan, who specializes in religious sculpture carving, has decades of sculpture experience. At the same time, he is also a devout believer, so he could perfectly restore every detail and give sacred beauty. Since we are direct sales from the factory, the price is very favorable. At the same time, we could also guarantee first-class quality. Therefore, we also have many customers who have repurchased many times. And many of our customers have also sent us many beautiful customer feedback.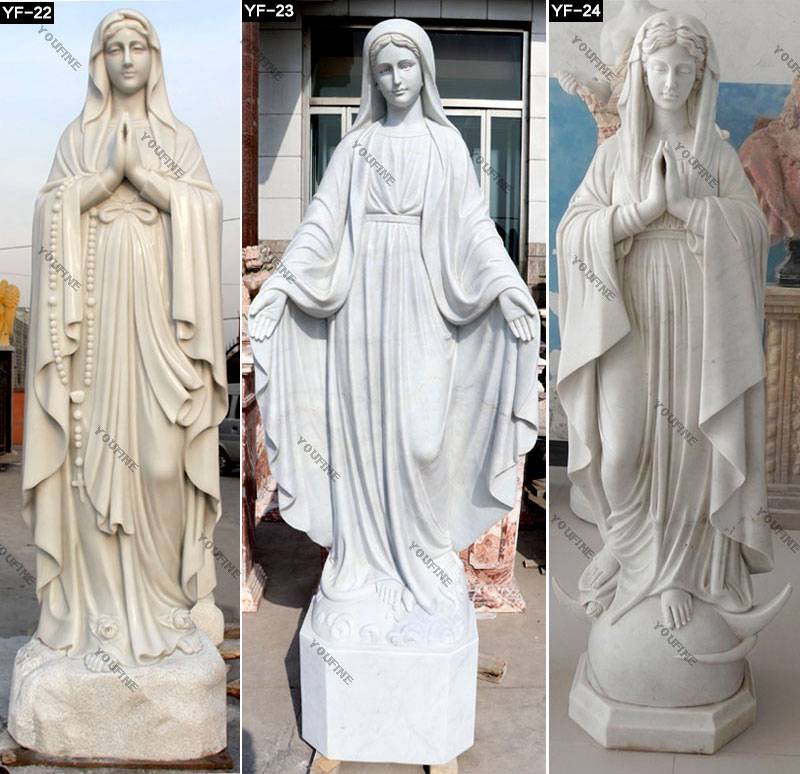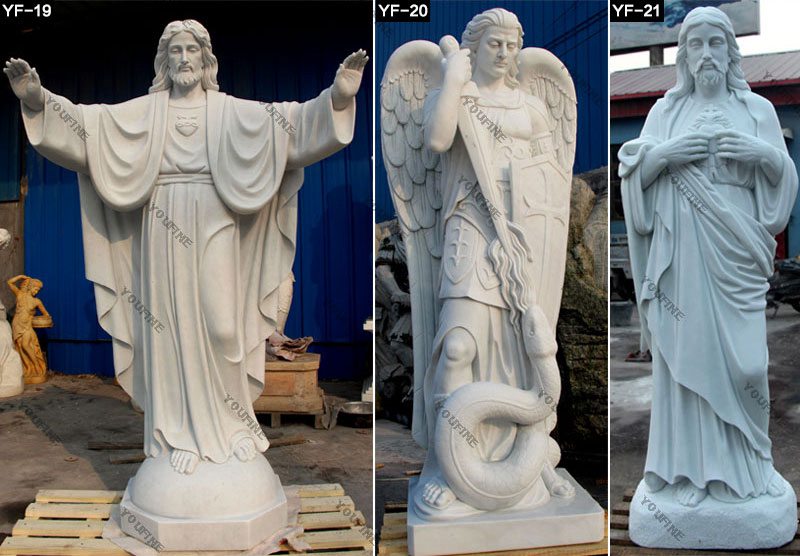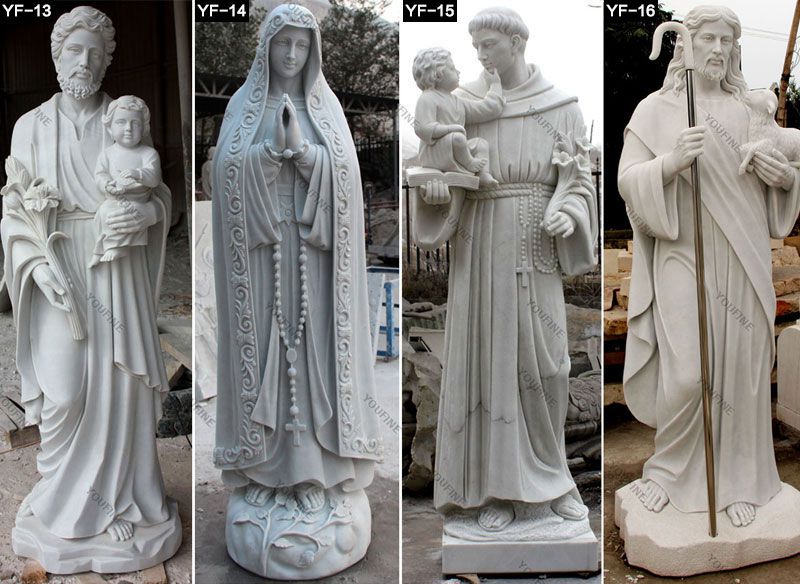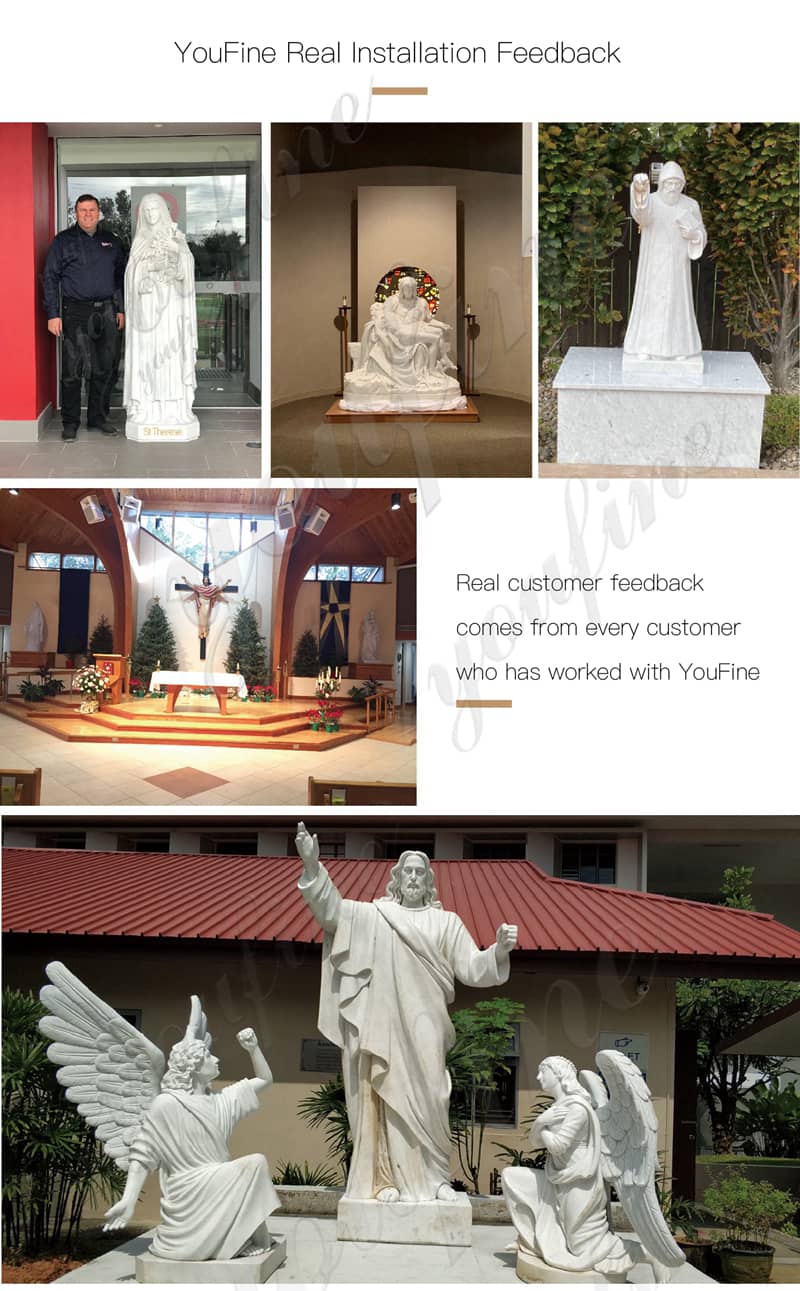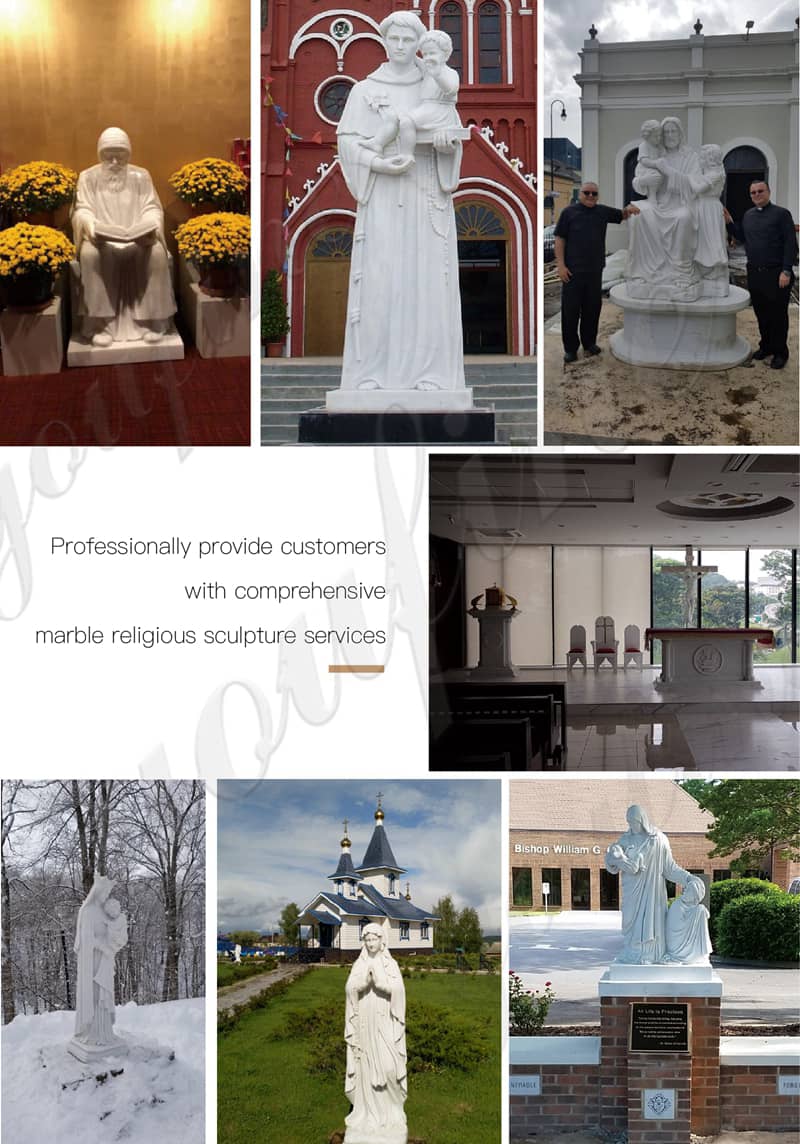 We would pack your marble Pieta sculpture in the most professional packaging to ensure that the sculpture is delivered to you intact. If you are interested in our sculptures, please contact us as soon as possible.