Carved from high-quality marble, the Saint Charbel statue is a work of art that captures the monk's spiritual essence. The white or off-white color of the marble creates a sense of purity and holiness, fitting for a representation of a saint. The statue often depicts Saint Charbel in his traditional garb, wearing his monastic robe and holding a cross or a book.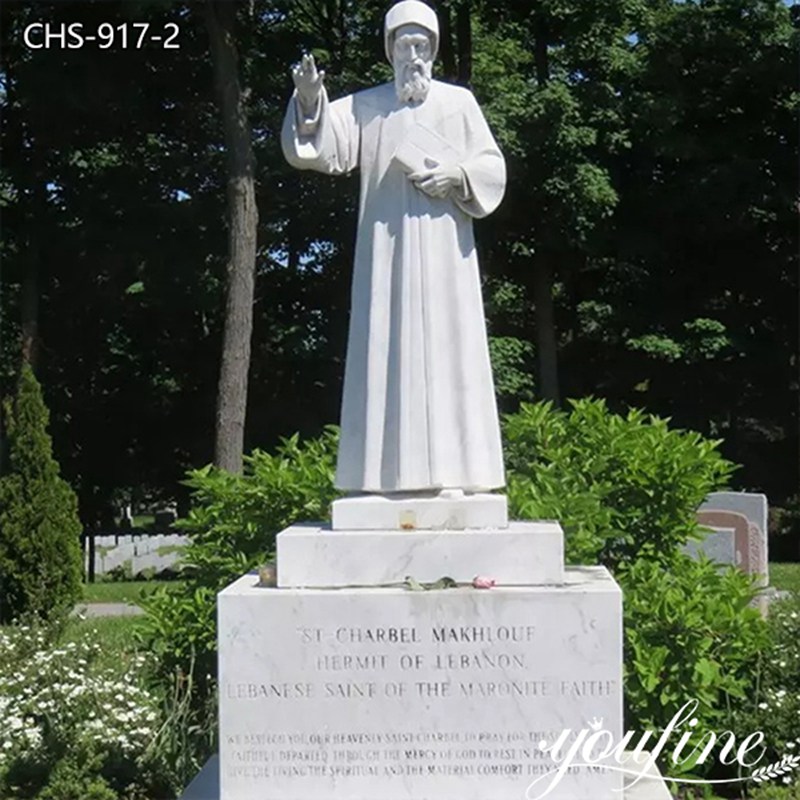 Where is the Saint Charbel Statue Usually Installed?
A large Saint Charbel statue can be an impressive centerpiece for a church or chapel, while smaller statues can be displayed in a home or garden. The statue can serve as a visual reminder of the saint's teachings and inspire people to follow in his footsteps.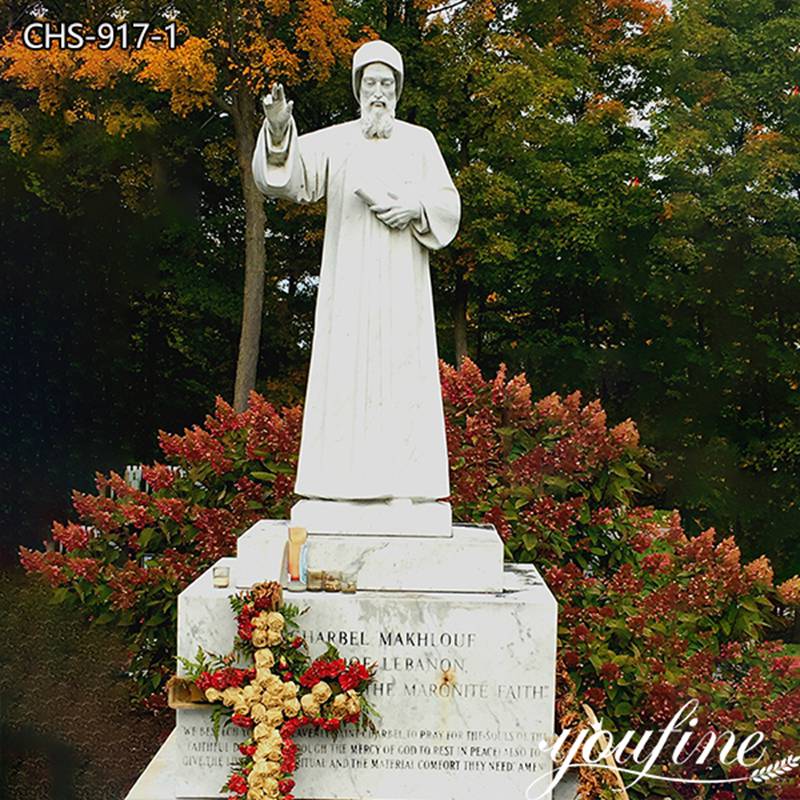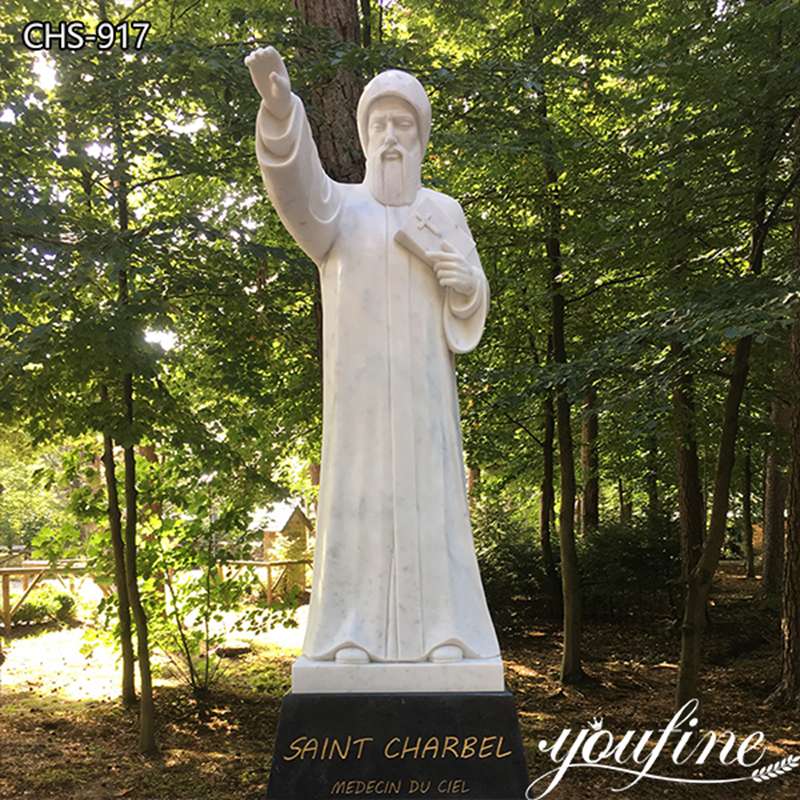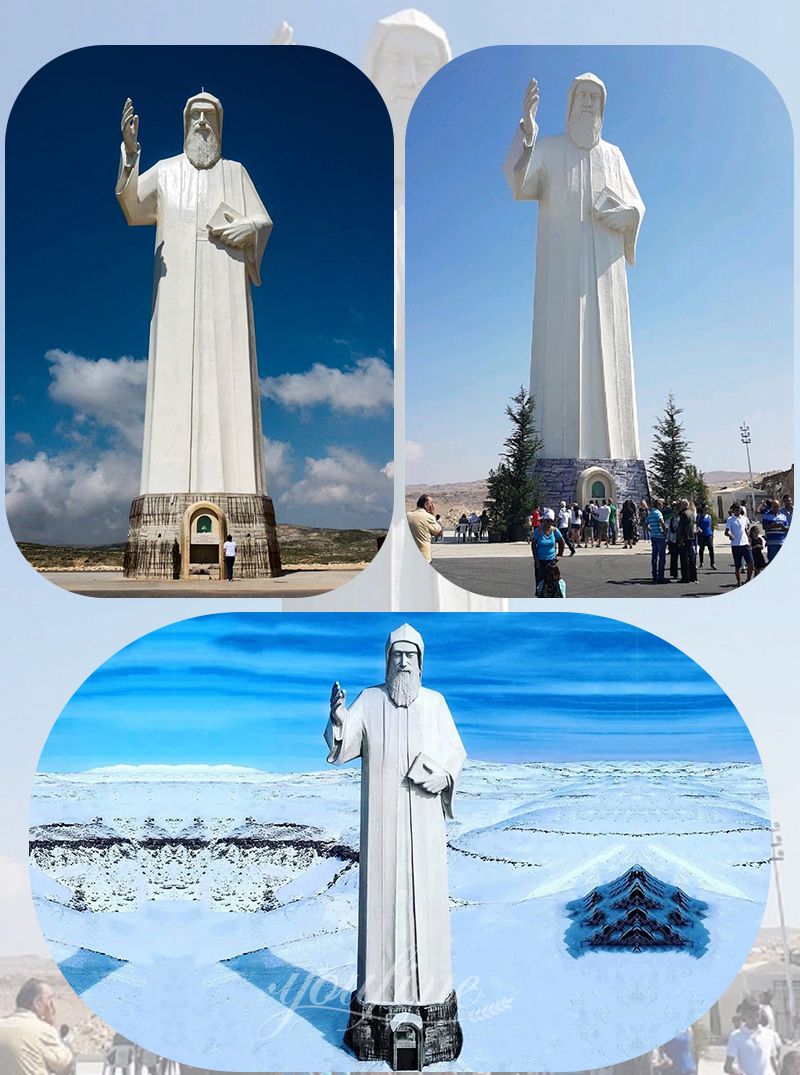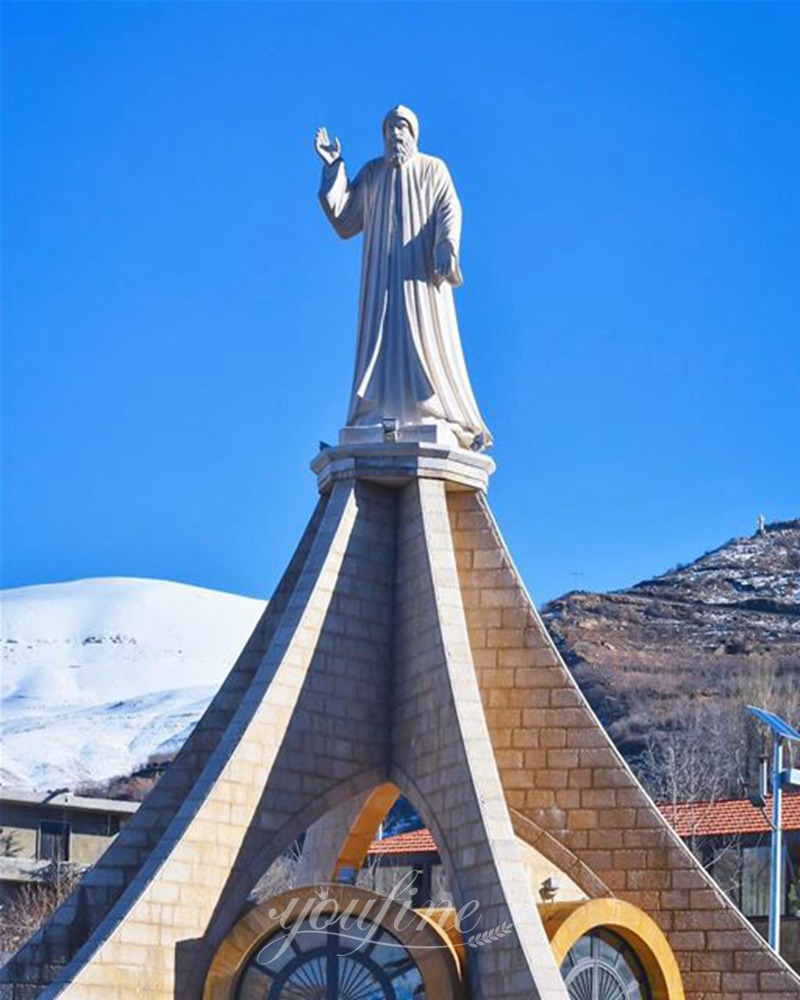 Vivid Details Sculpted by Top Artists:
The process of creating a marble Saint Charbel statue requires skilled artisans with a deep understanding of the saint's life and work. The statue must be carefully carved to accurately depict his features and capture his spiritual essence. The result is a beautiful and inspiring work of art that can inspire faith and devotion in those who view it.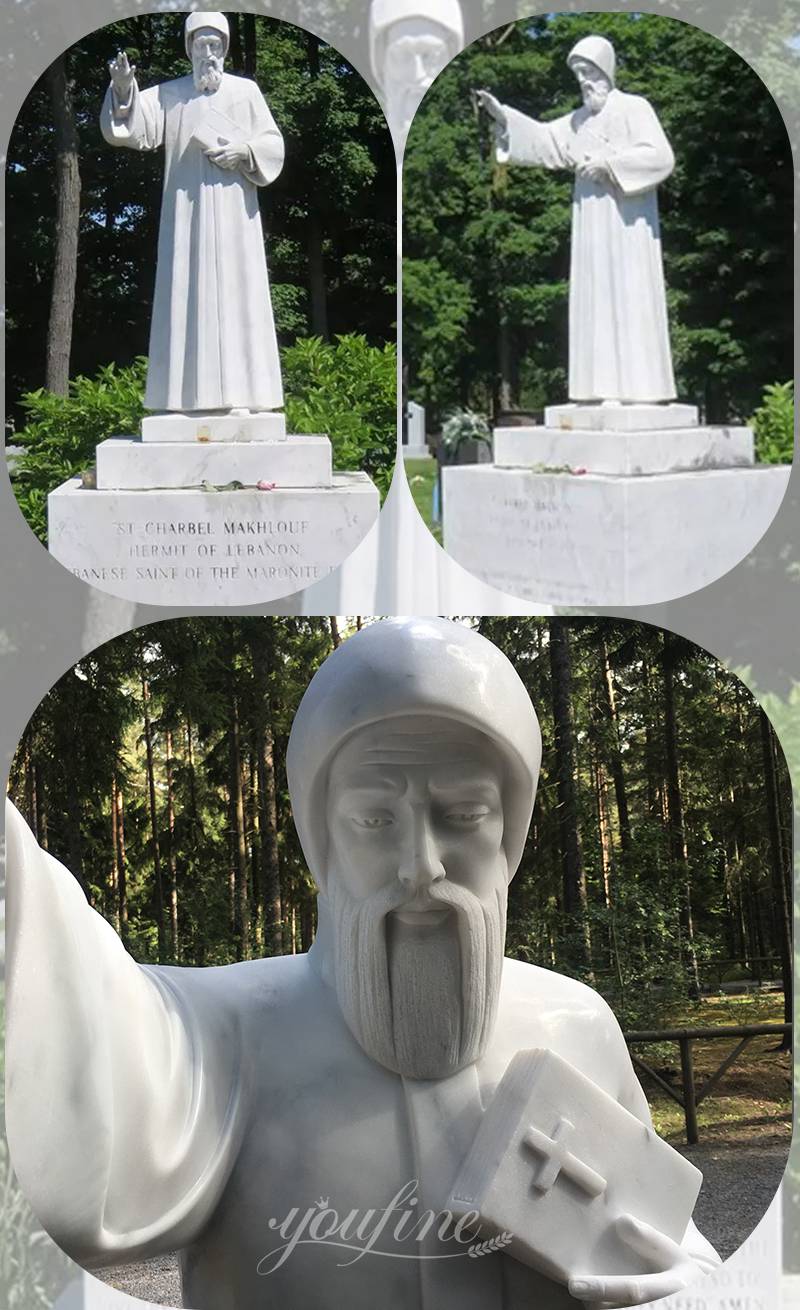 Details and Quality Are Guaranteed:
At YouFine Art Sculpture, we have a team of skilled artisans who specialize in creating high-quality marble statues, including the Saint Charbel statue. We use only the finest materials and employ traditional carving techniques to create a statue that accurately represents the saint's likeness and spirit. Whether it is a life-size statue for a church or a smaller statue for personal devotion, we can ensure that every detail is carefully crafted to perfection.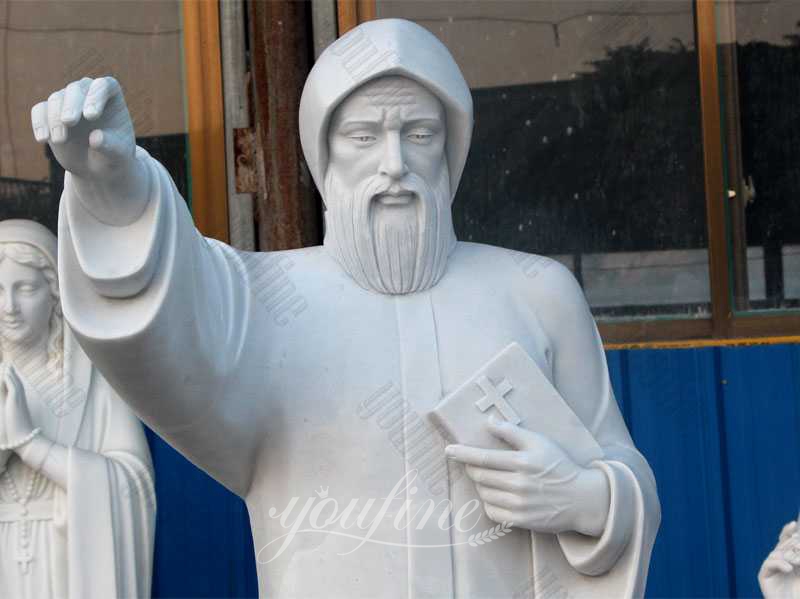 In conclusion, the marble Saint Charbel statue is a symbol of faith and devotion, representing the teachings and miraculous healings of the Lebanese monk. A beautifully crafted statue can inspire and uplift those who view it, serving as a visual reminder of the saint's teachings and inspiring people to follow in his footsteps.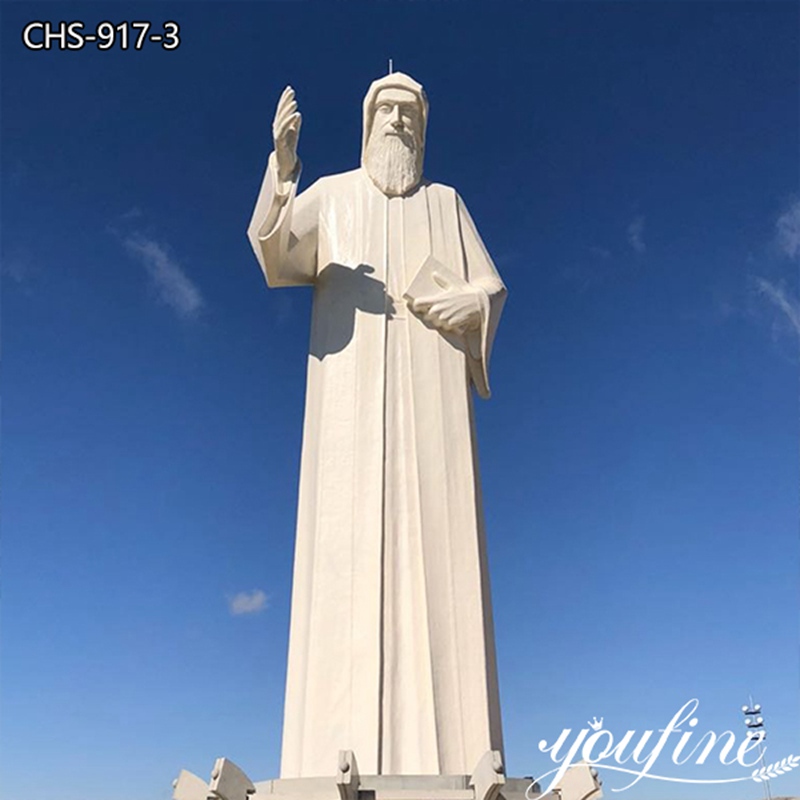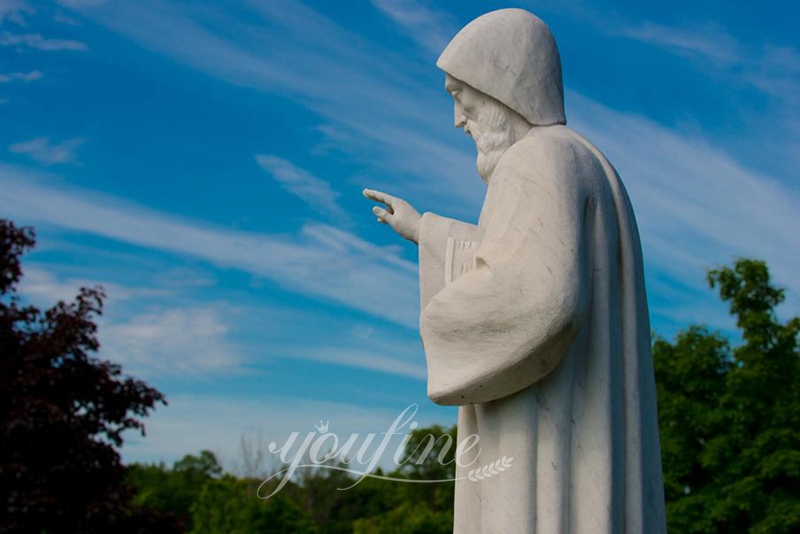 If you are interested in commissioning a Saint Charbel statue made of white marble, please don't hesitate to contact us. We would be honored to work with you and bring your vision to life.