Product Description:
This is a beautifully detailed statue of Jesus with children. Celebrate children with images of the eternal Jesus smiling and welcoming little ones. When making this sculpture of Jesus and the children, we chose high-quality natural white marble as the raw material. So your sculptures would have vivid details and a long lifespan. When making the sculptures, our artists would hand carve every detail of the Jesus statue. They have decades of experience in marble carving and are learning the essence of their thousands of years of carving culture. So we could guarantee that our artists would carve the most vivid Jesus statue for you. And promise to show holiness and kindness.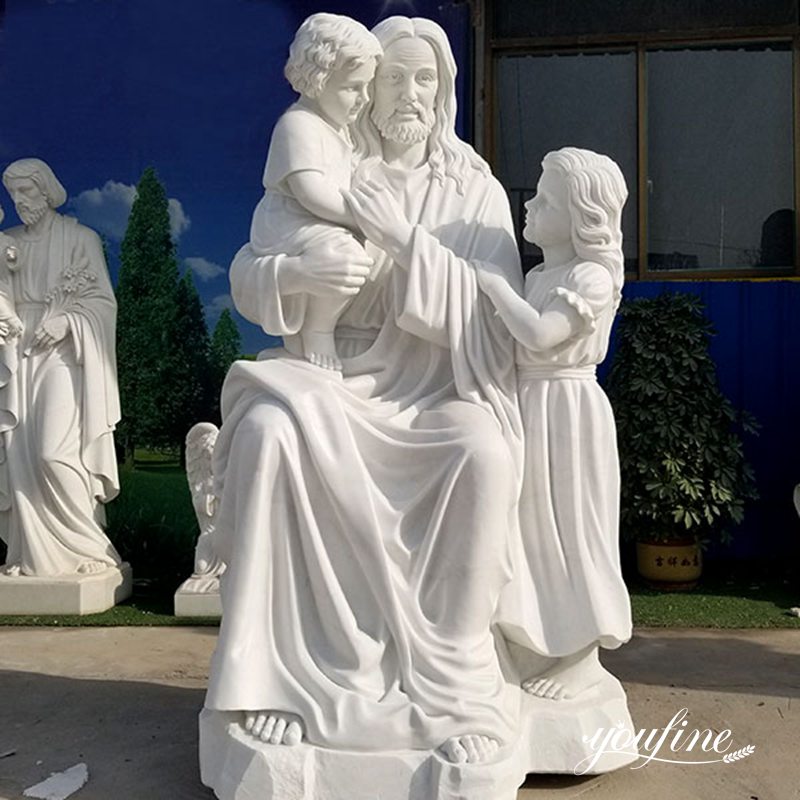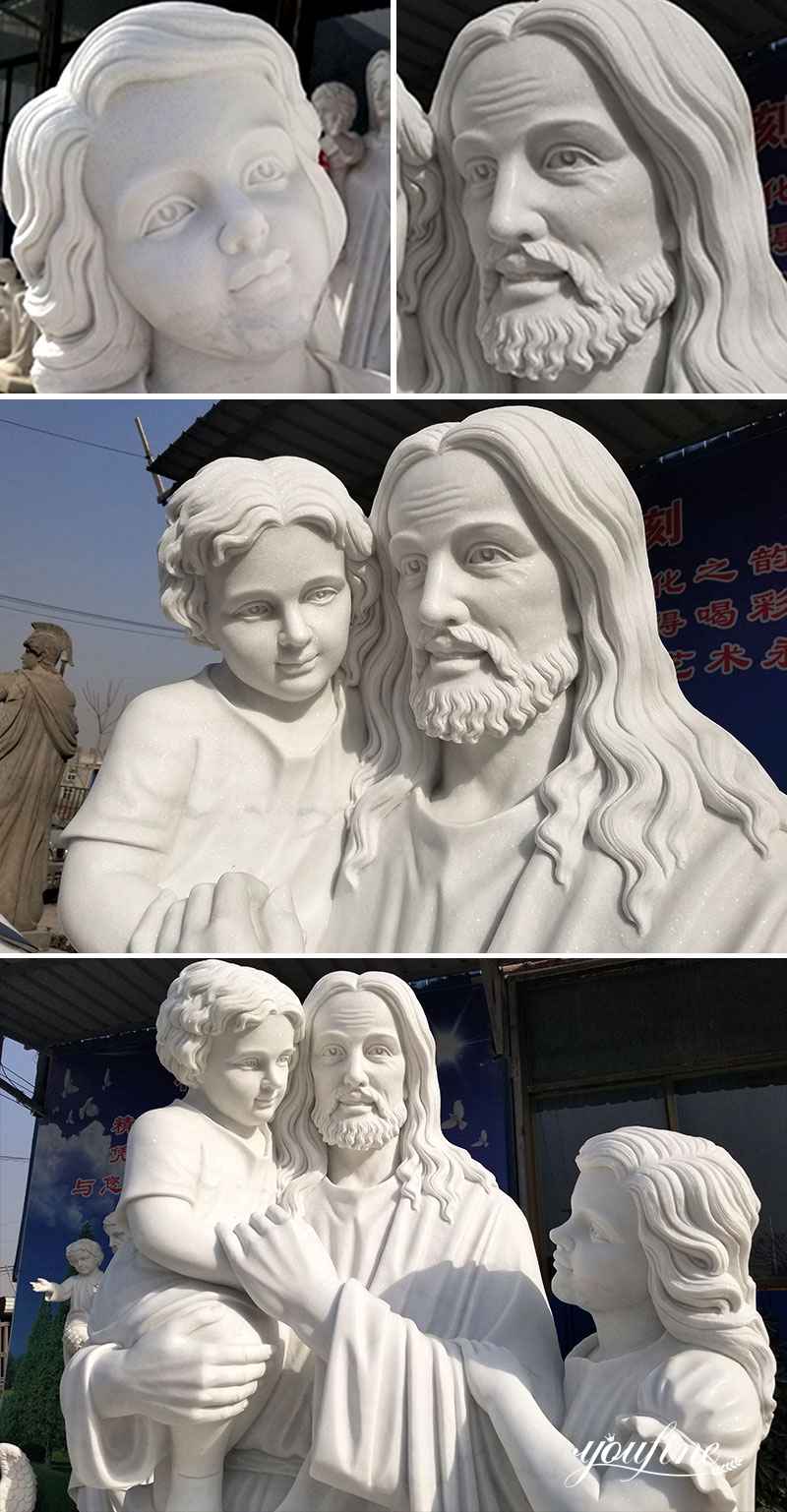 Also known as the "Smiling Christ Statue," this Jesus and Children statue is a somewhat larger-than-life-size sculpture in honor of one of the happiest aspects of Jesus' ministry. This beautiful outdoor garden Jesus and Children religious statue is carved to be admired from any angle, and the white design allows it to be displayed anywhere in the home or garden gallery. Its excellent quality is also suitable for the decoration of the church.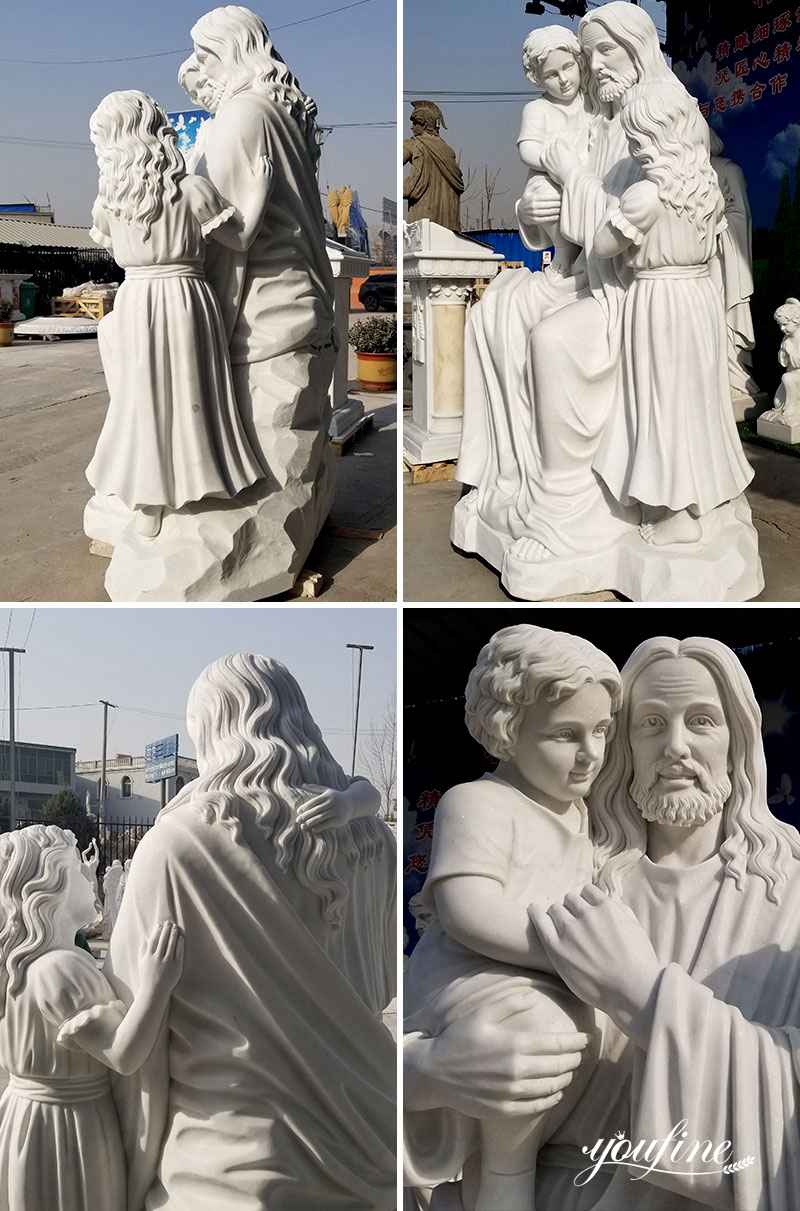 About YouFine:
Every piece of art has a story, and every product is meticulously crafted with the highest craftsmanship, with special attention to detail and design, yet at an affordable price. We welcome the Virgin Mary and Christ Jesus sculptures of custom designs and sizes. We have a professional design team that could meet the needs of any custom project. We would do our best to meet your unique project requirements.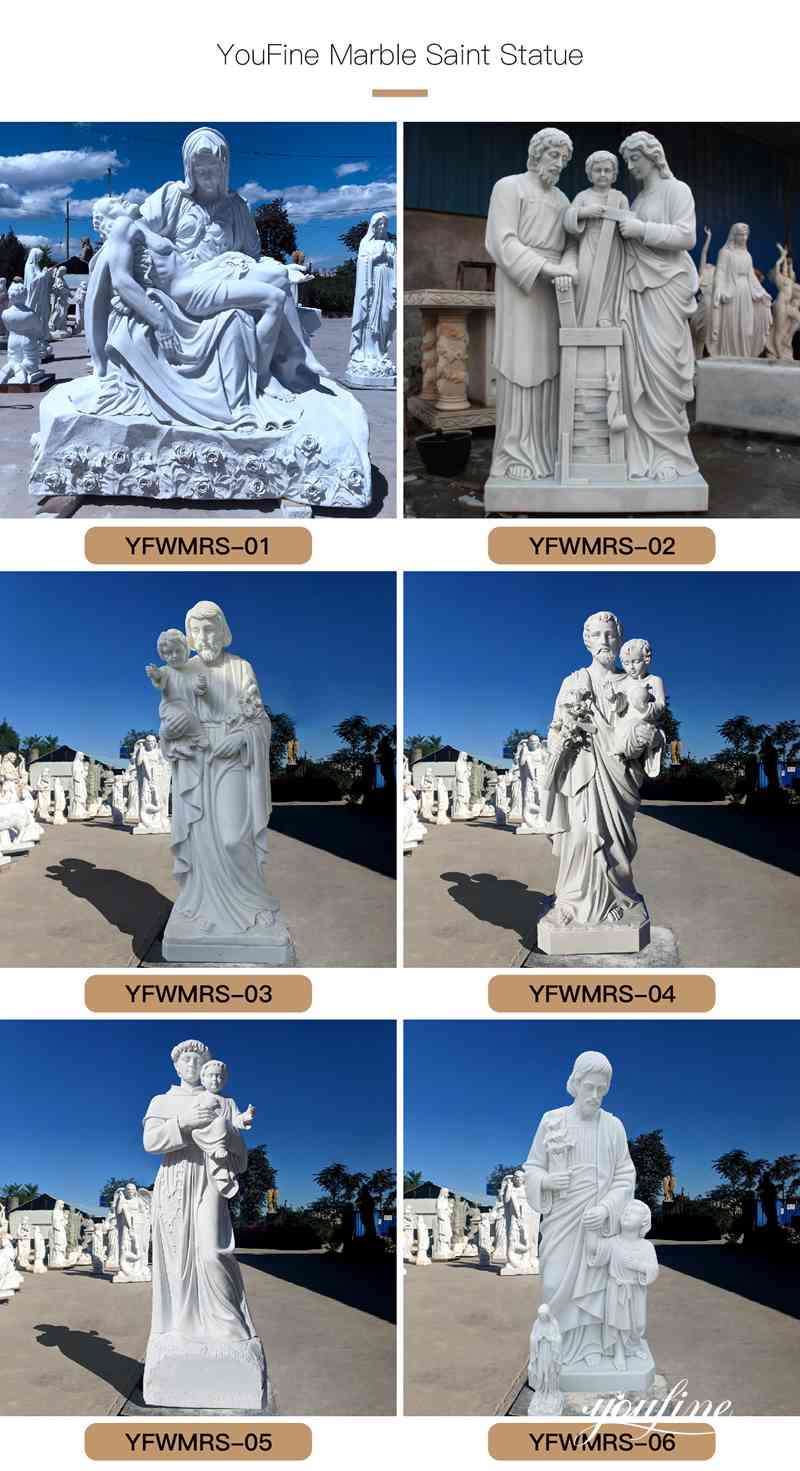 YouFine Art Sculpture is a professional marble carving factory established in 1983. Over the past 39 years, our religious products have been exported to many countries. We have rich experience in religious marble figure carving and provide church supplies such as marble altars, marble lecterns, etc. These successful cases make us deeply loved by our customers.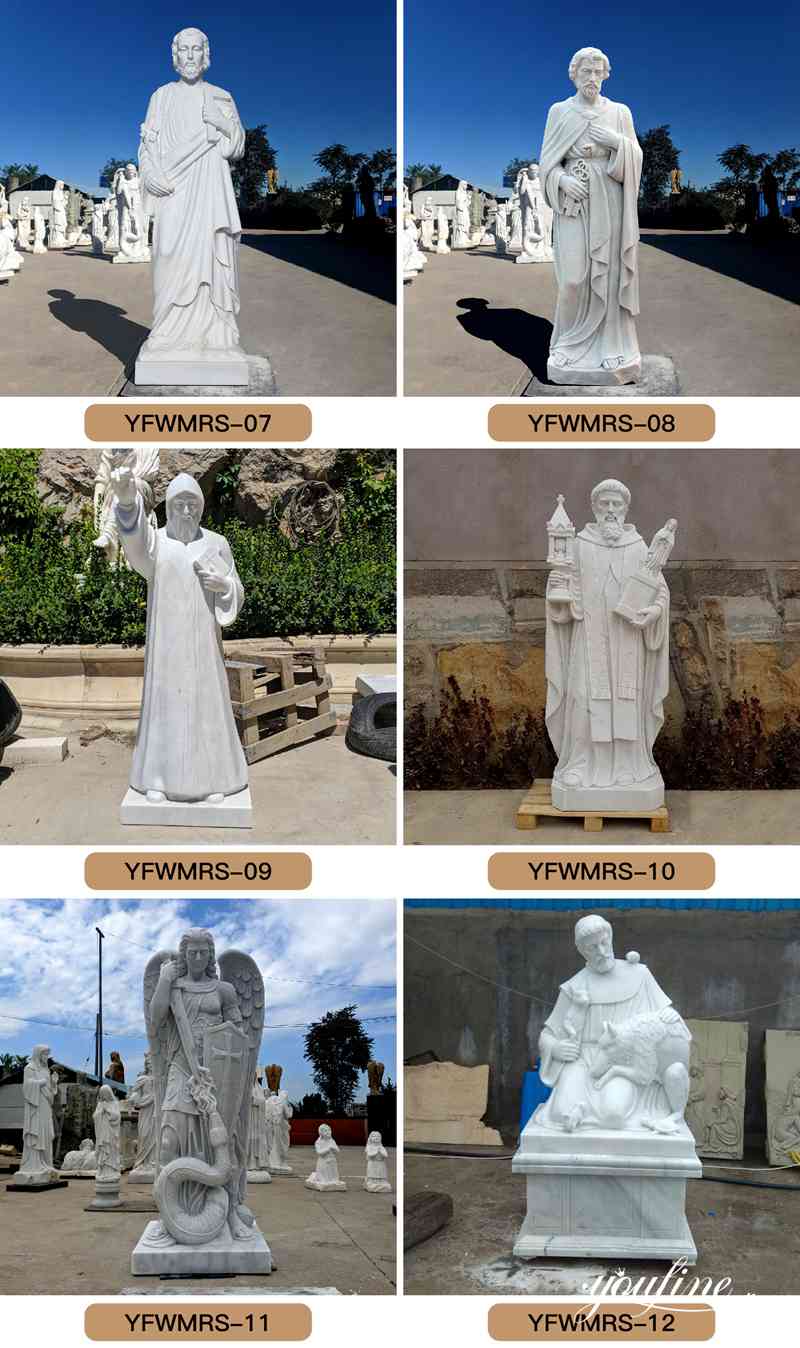 If you are interested in our marble religious figures or other products, please feel free to contact us. We are factory direct sales, which could guarantee high-cost performance.