Statue Introduction:
This Sacred Heart of Jesus Garden Statue is a great gift for followers of Jesus. Every detail of it is so vivid, showing the image of Jesus in people's minds. Since we use high-quality A-grade natural white marble as the raw material for this statue, we also show the holiness and nobility of Jesus to the greatest extent possible. Such high-quality Jesus marble statues support customization in many sizes, materials, and designs. You could tell us your needs for Jesus statues through the contact details we leave on the page.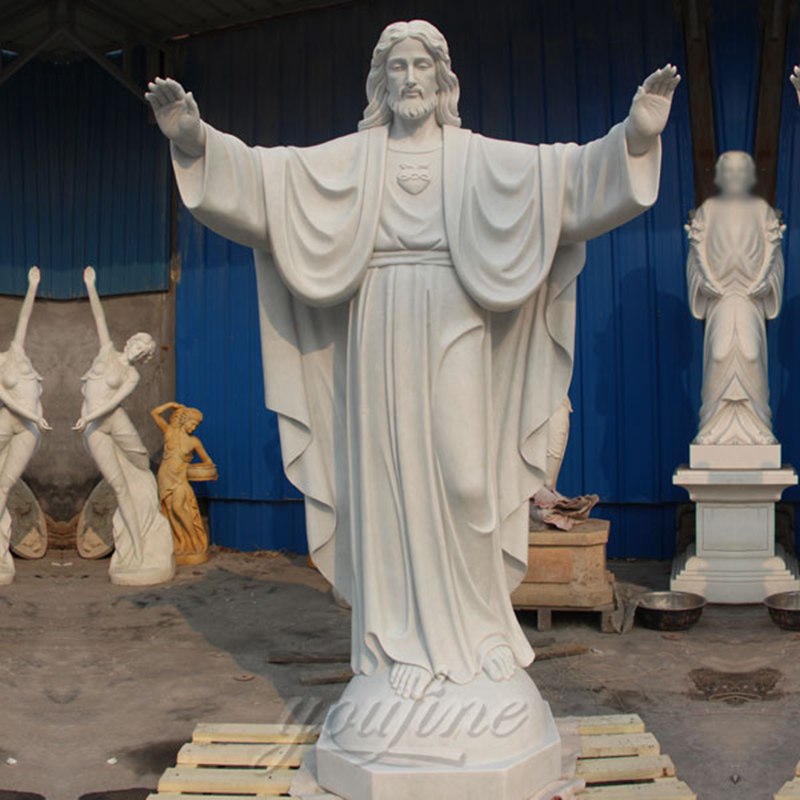 What Does the Sacred Heart Statue Represent?
The Sacred Heart of Jesus statue depicts what its name implies: the Sacred Heart of Jesus Christ burning and visible on his chest. The Sacred Heart is one of the most revered symbols in Roman Catholicism, and it specifically represents Christ's love for mankind through his sacrifice on the cross for their sins. The Passion of Christ is depicted on the Sacred Heart, with the knife pierced through it and the crown of thorns surrounding it. Although he had to endure this pain, Christ's love for mankind shines brighter than the evil it brings, which means that the divine heart is still "burning" in pain. The Sacred Heart could be seen as two aspects, one side representing God's traditional love for man, and the other side representing man's love for God.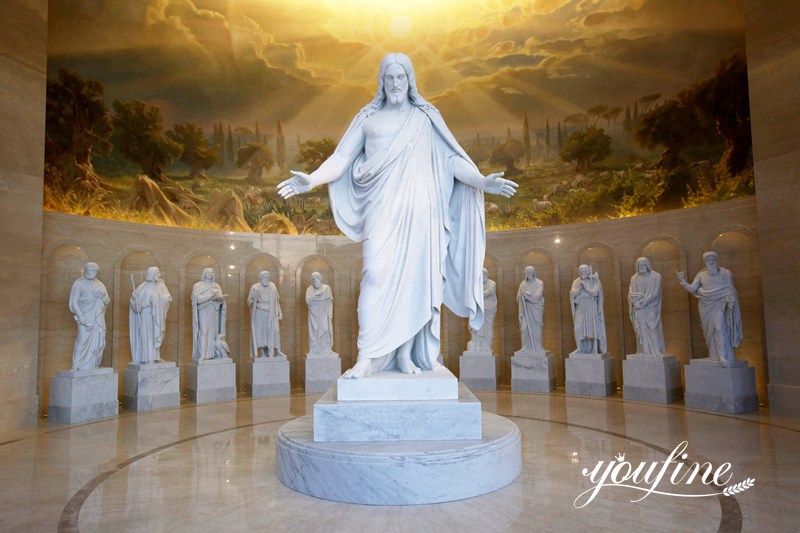 Advantages of YouFine for Making Marble Jesus Statues:
First of all, all our marble products go through strict quality inspection. We have a professional QC team, responsible for order follow-up, and could provide customers with the production progress of products on a regular basis. If the customer has any modifications, we could improve it in time according to the customer's opinion. You could see the progress of your Sacred Heart of Jesus Garden Statue. Our marble sculptors have learned marble carving techniques since childhood, and have inherited thousands of years of marble carving techniques from their parents. With an average of more than 30 years of carving experience. So you could ensure that every detail is vividly displayed. And because we choose high-quality marble as raw material, your marble Jesus statue would accompany you for hundreds of years, as long as you take care of it properly.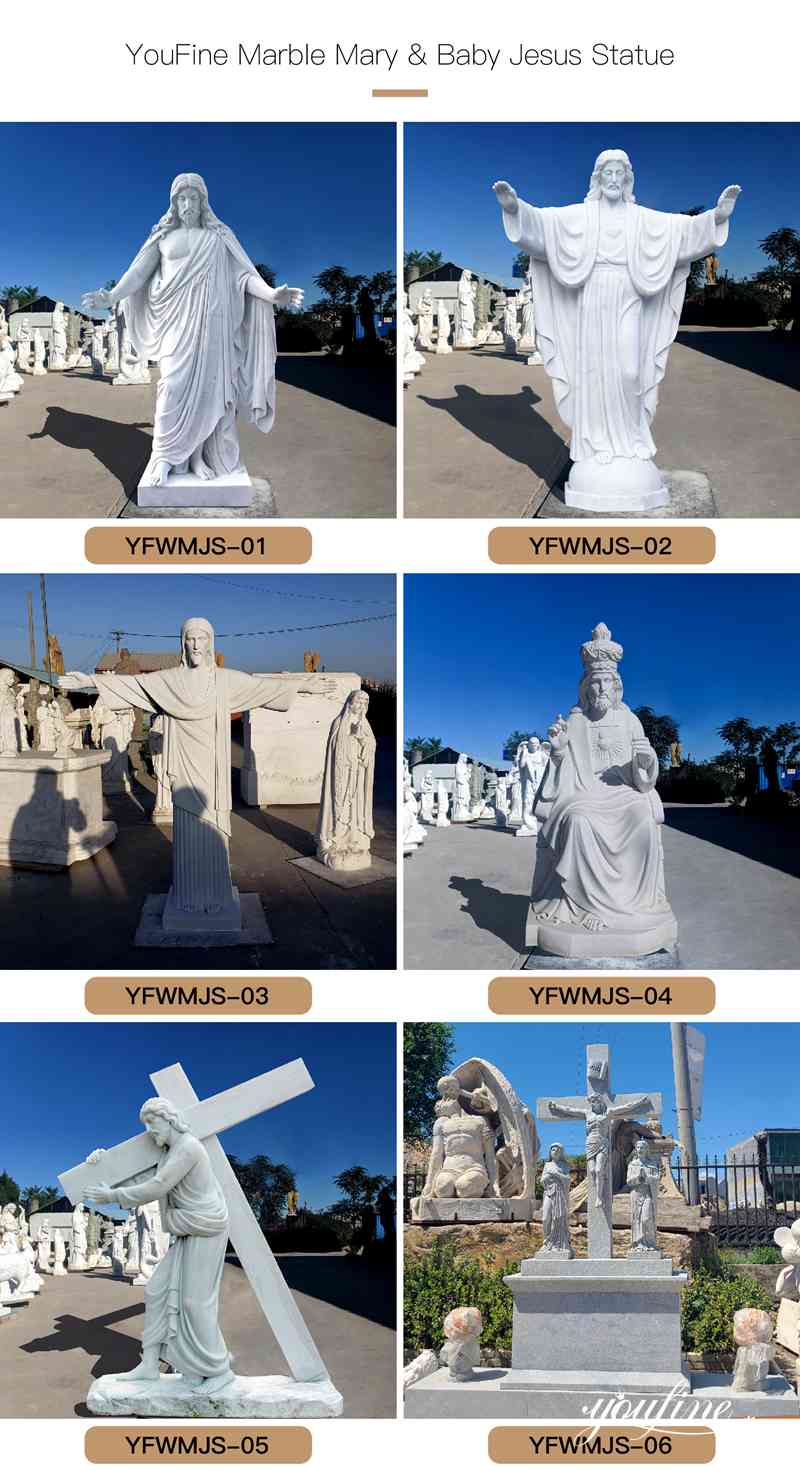 Neither hard granite nor soft marble materials are resistant to long-term ripples of sand and soil particles. Therefore, dust collectors and electrostatic mops must be used thoroughly for dust removal and cleaning. And marble sculptures should be regularly maintained, kept glossy, dusted, and cleaned to maintain the bright luster of the stone. Buy a pair of soft-bristle brushes. One for larger areas and one for access grooves. Use a brush to dry the entire surface, especially smoke-stained areas, to remove surface particles. Use sandpaper. Start with a finer paper until you feel it has been eliminated, then use a coarser paper if you think it is necessary and prudent. Once you've brushed the entire surface and sanded a small test area, mix a spray bottle containing one part bleach (sodium hypochlorite) with 4 parts water. Spray the test area and use a brush to scrub the solution into the marble. Let the mild bleach solution sit on the surface for 15-20 minutes. Rinse the area with another spray bottle filled with clean water, then wipe dry with a clean cloth.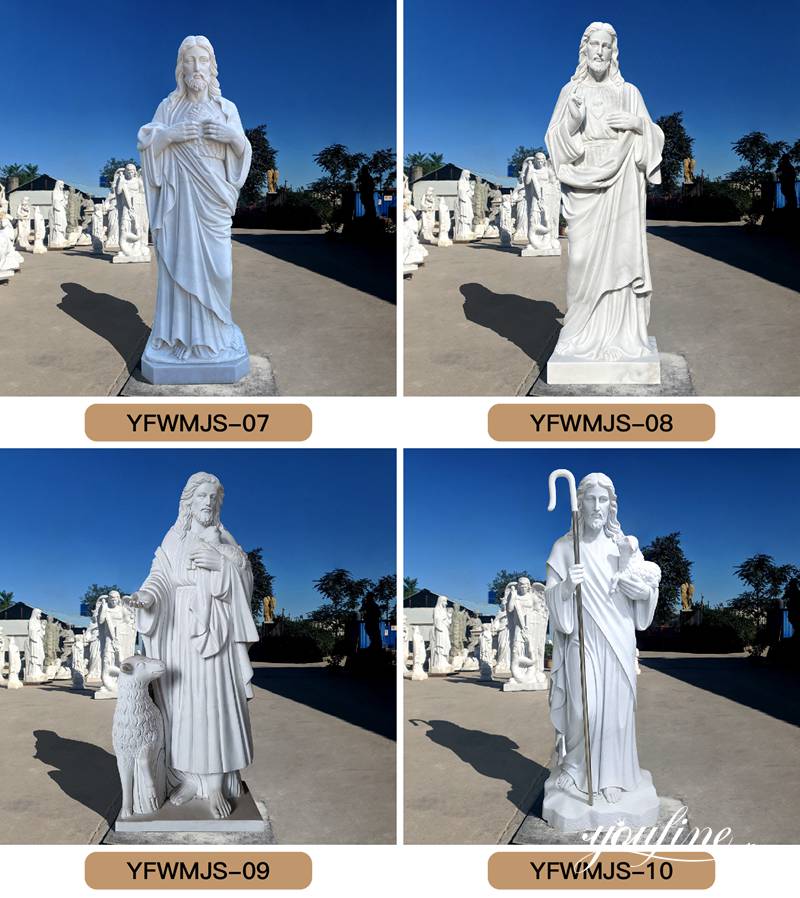 For more information, please feel free to contact us. YouFine would be a good choice for you to buy the Sacred Heart of Jesus Garden Statue.
Some Question You May Be Interested
 1.Can you send a sample for reference?
It will depend on the products you need.For the small products,such as tiles and small animal sculptures etc…We are more than pleased to send a sample for your inspection.As for the large stone products,we are sorry for that we cannot send samples but trial order is acceptable.
2.How to solve the quality problems after sales?
(1) Take photos of the problems and send to us.
(2) Take videos of the problems and send to us.
(3) Send back the physical problem fabrics by express to us.
After we confirm the problems, such as caused by machine, dyeing, etc, Within three days, we will draw up the satisfied program for you.
After we confirm the problems, such as caused by machine, dyeing, etc, Within three days, we will draw up the satisfied program for you.
3.Do you also make customized design?
Yes. We can make different size as per clients' drawings and pictures.
4.How long can my order be finished?
It will depend on your order quantity and the complexity of products you purchased. Normally one container order needs 14 – 25 days.
Packing & Shipping of Large sacred heart jesus statues made of white marble
1.Packing
>> Outer in 3CM standard wooden crate (most of others only have 2CM thick), inner in plastic or foam.
>> You Fine will buy full insurance for your goods, to make you worry free.
>> Thick soft foam, double strong rope fixed inside and outside of the packaging, to effectively prevent the goods from damage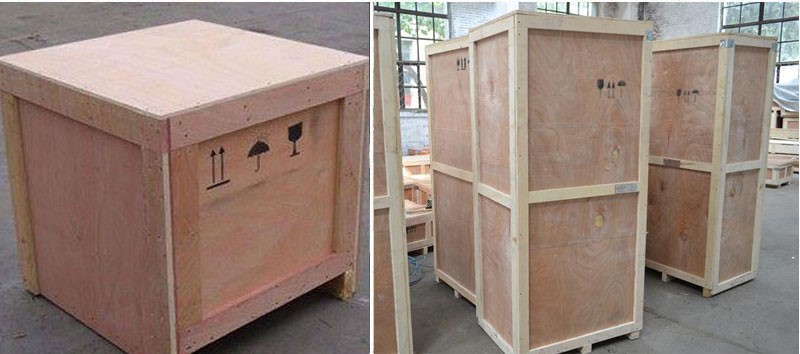 2.Port of Loading
>> Mainly ship to Xingang in Tianjin, Dalian, Qingdao, Shanghai, Xiamen Or Customized.
3.Shipping Method
>> By sea(mainly), by train, by air Or Customized
4.Freight
>> The shipping freight depends on the total weight and the cube of the shipped products. We quote the freight directly from the shipping company.
Transportation Time For Different Destination
| | | |
| --- | --- | --- |
| a | USA and Canada | About 30 days |
| b | Western European main port | About 27 days |
| c | South America | About 40 days |
As for the specific destination, please email us, we will check it with the shipping company.