Our Lady of Fatima Marble Statue Details:
This lifesize our lady of Fatima marble statue is a beautiful reminder for faithful people. This saint Mary statue is hand-carved from high-quality white marble. The Virgin Mary stands on a gorgeous spherical rosary base. A dozen strands of white marble beads and a delicate cross hangs from her hands. She is wearing a flowing gown and her hands are folded gracefully. Her eyes stared calmly ahead. YouFine craftsmen pay great attention to details to make the statue lifelike.

Our Customers Also Purchased:
Apart from this our lady of Fatima marble statue, our valued customers are also willing to purchase other religious items from YouFine. We have different kinds of designs, and each of them has its own unique beauty. If you want religious figures such as Virgin Mary, Jesus, Lady of Grace, Archangel St. Michael, Saint Chapel, etc., there are all available. YouFine provides a wide range of religious figure statues for you to choose. Besides, all the statues could accept customization. You could choose different heights and designs according to your needs.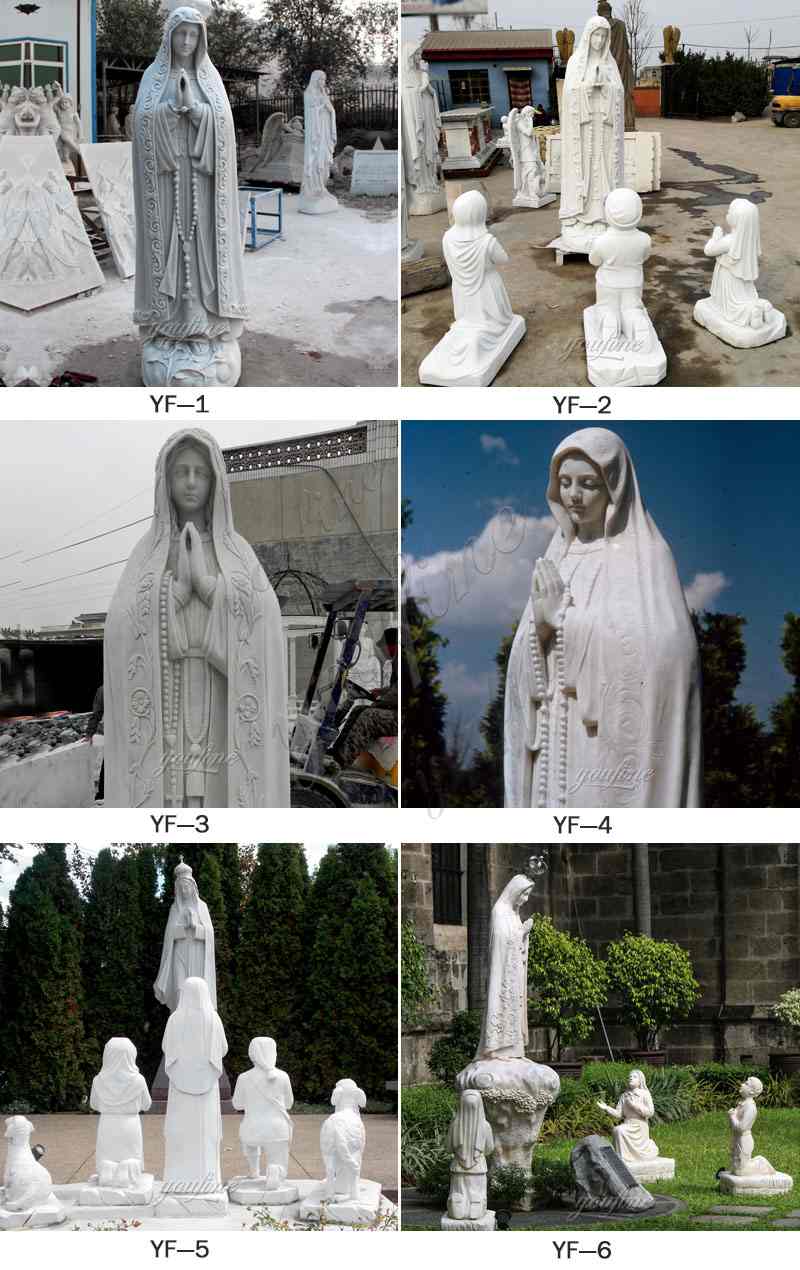 YouFine Advantages:
Our lady of Fatima marble statue has two outstanding advantages that other don't have. One is high-quality pure white natural marble, and the other is very fine carving techniques. When people purchase the religious figure, they always see whether the facial expressions are lifelike. Therefore, one of the unique features of this beautiful statue is its fine outline and serene look. She is an extraordinary masterpiece to constantly remind us of our faith. Suitable for indoor or outdoor use.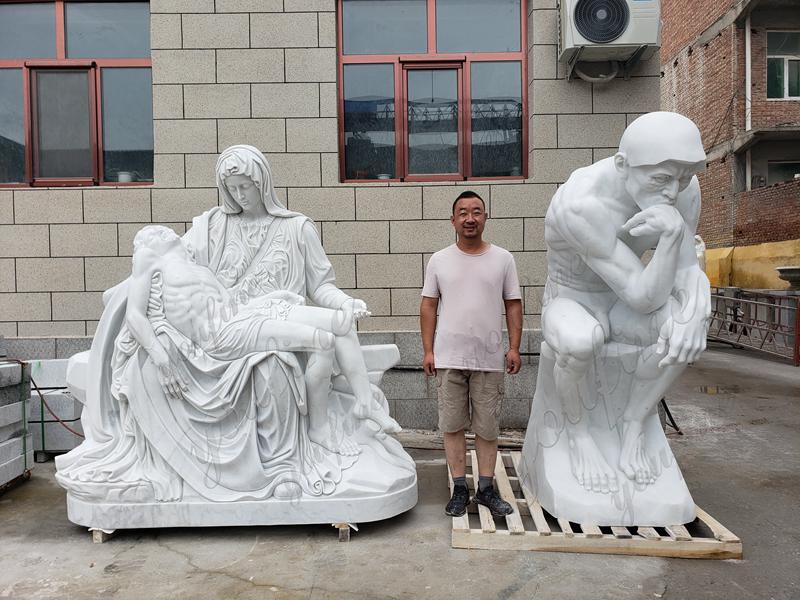 YouFine Profile:
You Fine Art Sculpture is a professional stone carving factory. And our religious products have been exported to many countries in the past 35years. We have rich experience in religious marble figure carvings, and also offer church supplies such as marble altar, marble pulpit etc. All these successful cases make us enjoy great popularity among most clients.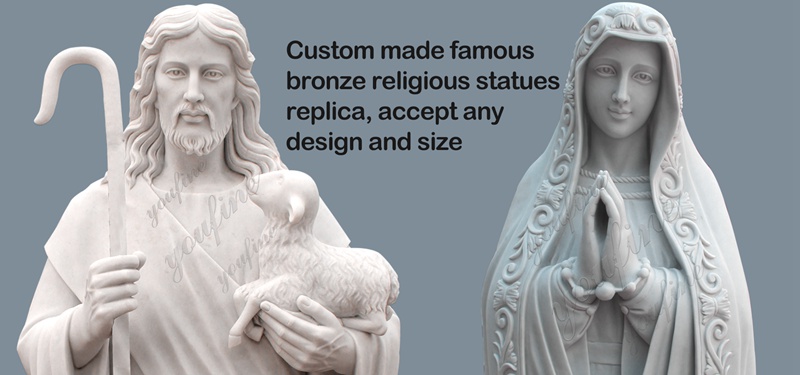 I'm fond of this YouFine's saint Our lady of Fatima marble statue, what about you?