Statue Introduction:
This outdoor Our Lady of Guadalupe Statue is one of the best-selling Madonna statues on YouFine, it is made of A-grade marble as raw material and hand-carved by our top masters. Our top masters work very finely, we could see that the big shell behind the Virgin is very clearly carved and very beautiful. There is also a cherub carved at the foot of the Virgin. We found that not only the shells but also the carvings of the figures are very expressive. There was a kind expression on the face of the Virgin, and a slight smile appeared on the corner of her mouth, exuding a sacred feeling. She put her hands together as if praying for the believers, giving people a sense of peace of mind.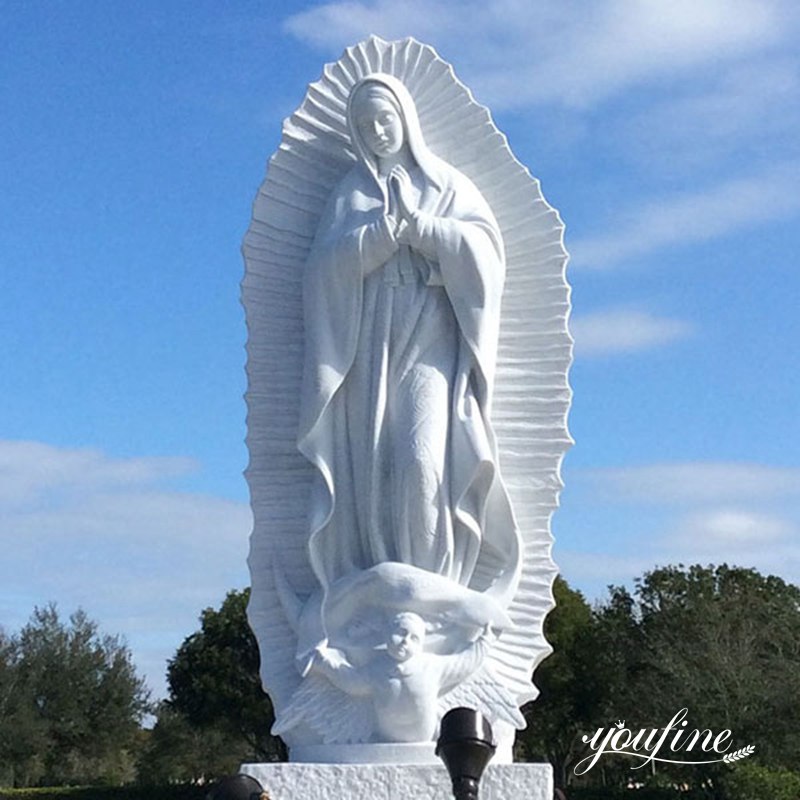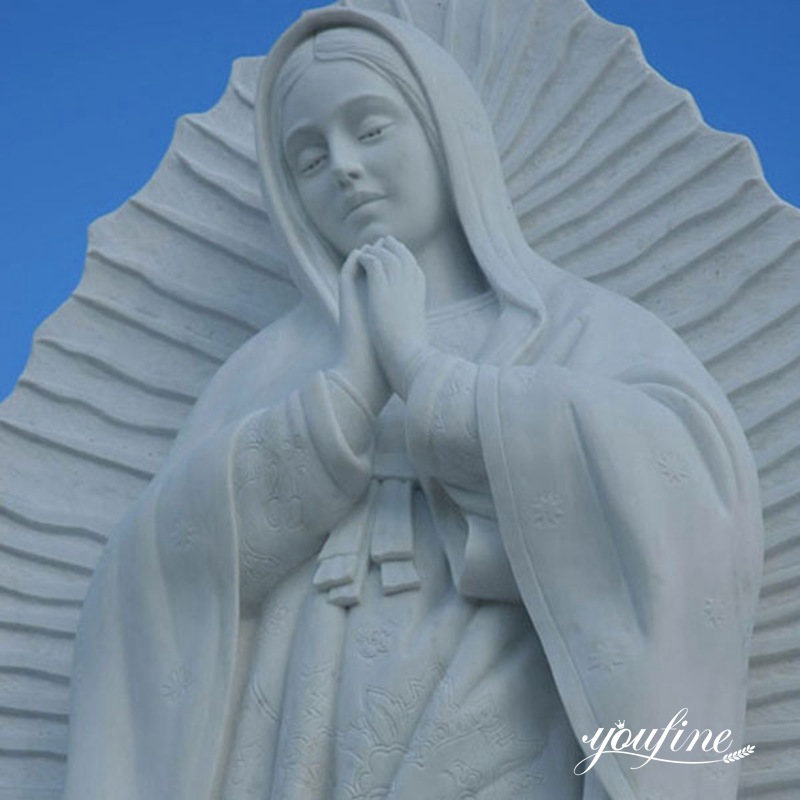 What makes this outdoor Our Lady of Guadalupe Statue so vivid is that our top masters have decades of carving experience. They learned marble carving techniques in childhood and lived in the land of sculpture. So they have an innate skill to carve marble. And their ancestral talent allows them to turn any stone into a fine work of art. What's more, our artist responsible for the carving of marble religious figures is a devout Catholic. Therefore, the expression and characteristics of the Virgin could be carved very vividly.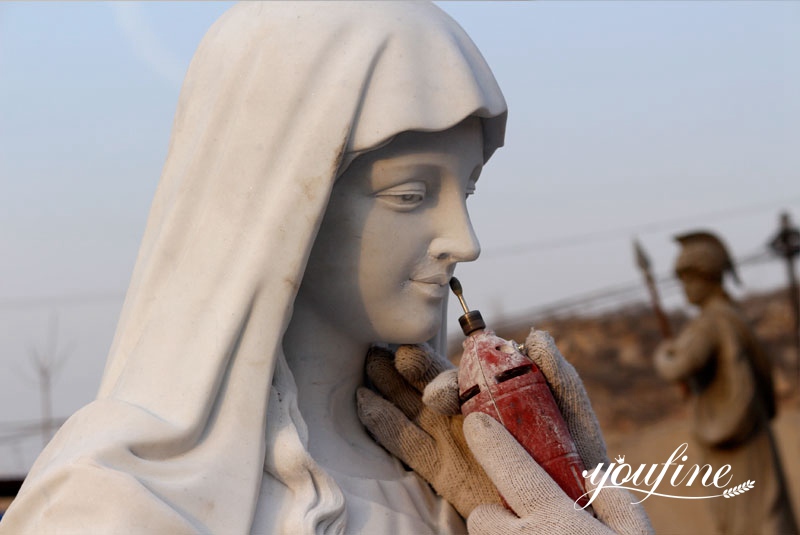 A Story About Outdoor Our Lady of Guadalupe:
On December 9, 1531, Mary appeared to Juan Diego on Mount Tepeyac, as he was on his way to Mass. She made him approach the bishop and asked him to build a shrine for her there, where she would bless those who visited her. However, when Juan Diego asked the bishop to do so, the bishop asked for evidence of the vision. Juan Diego returned to the mountains, where the roses were blooming, although it was almost winter. He picked some flowers and put them in a cloak and gave them to the bishop. When he opened the cloak, the flowers fell, emblazoned with the image of the Virgin. Mary has the features and dress of the natives, with the moon at her feet, her cloak covered with stars, and an angel supporting her. She was also pregnant, as seen by the black girdle around her waist; a picture of how the gospel of Christ was born among the people of the new world.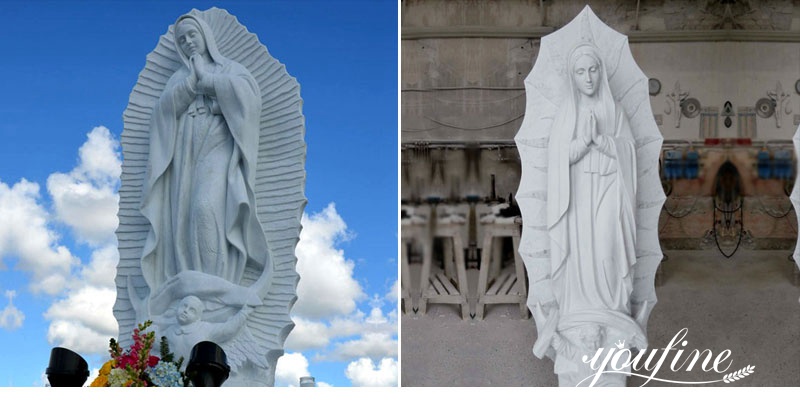 More Marble Religious Sculptures for You to Choose from:
As a professional marble religious sculpture factory, we have many marble religious sculptures that are very popular with customers. And many churches have long-term cooperation with us. So, we could give you more options besides the outdoor Our Lady of Guadalupe Statue. Statues of Our Lady of Lourdes, Our Lady of Fatima, and Jesus all have the best designs.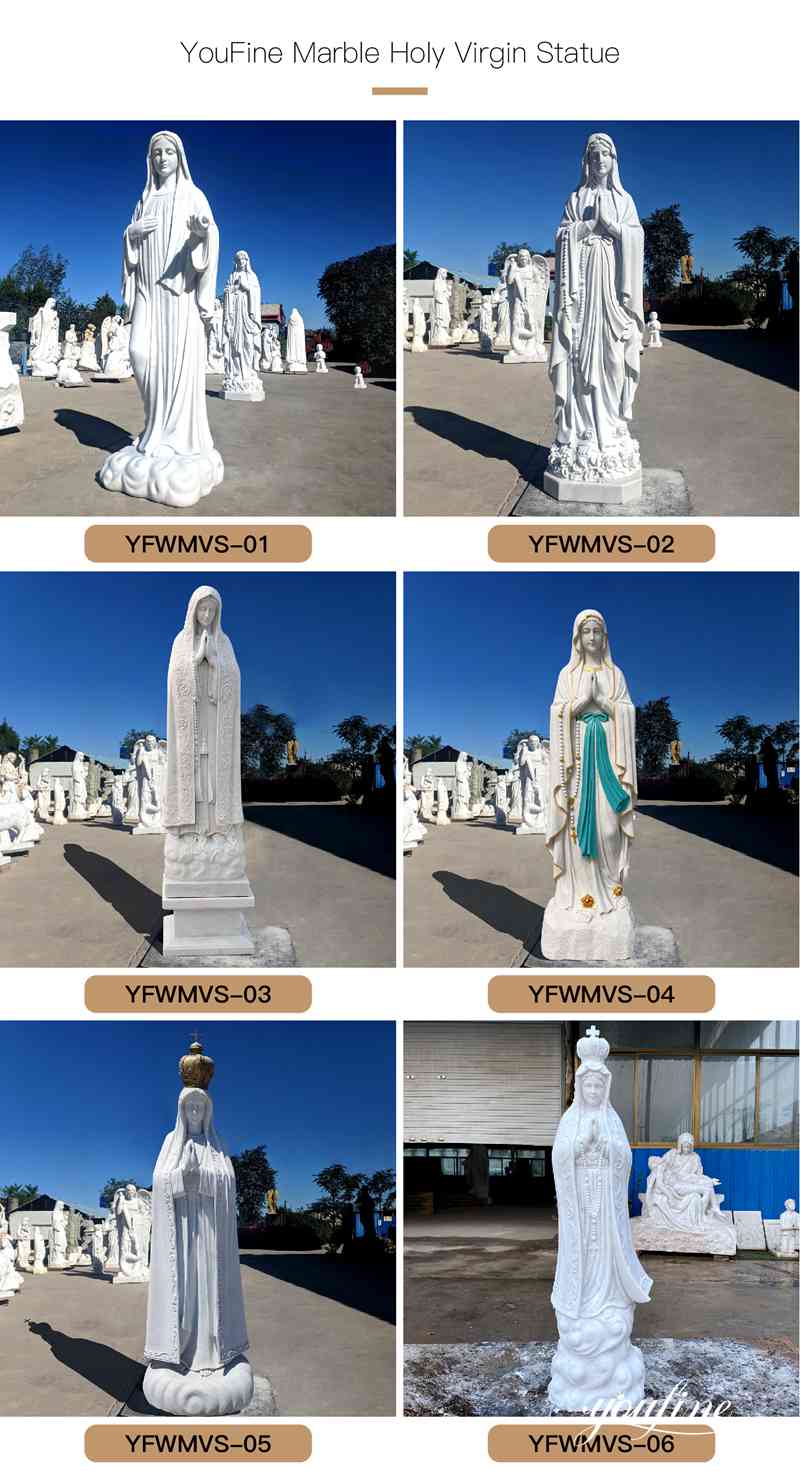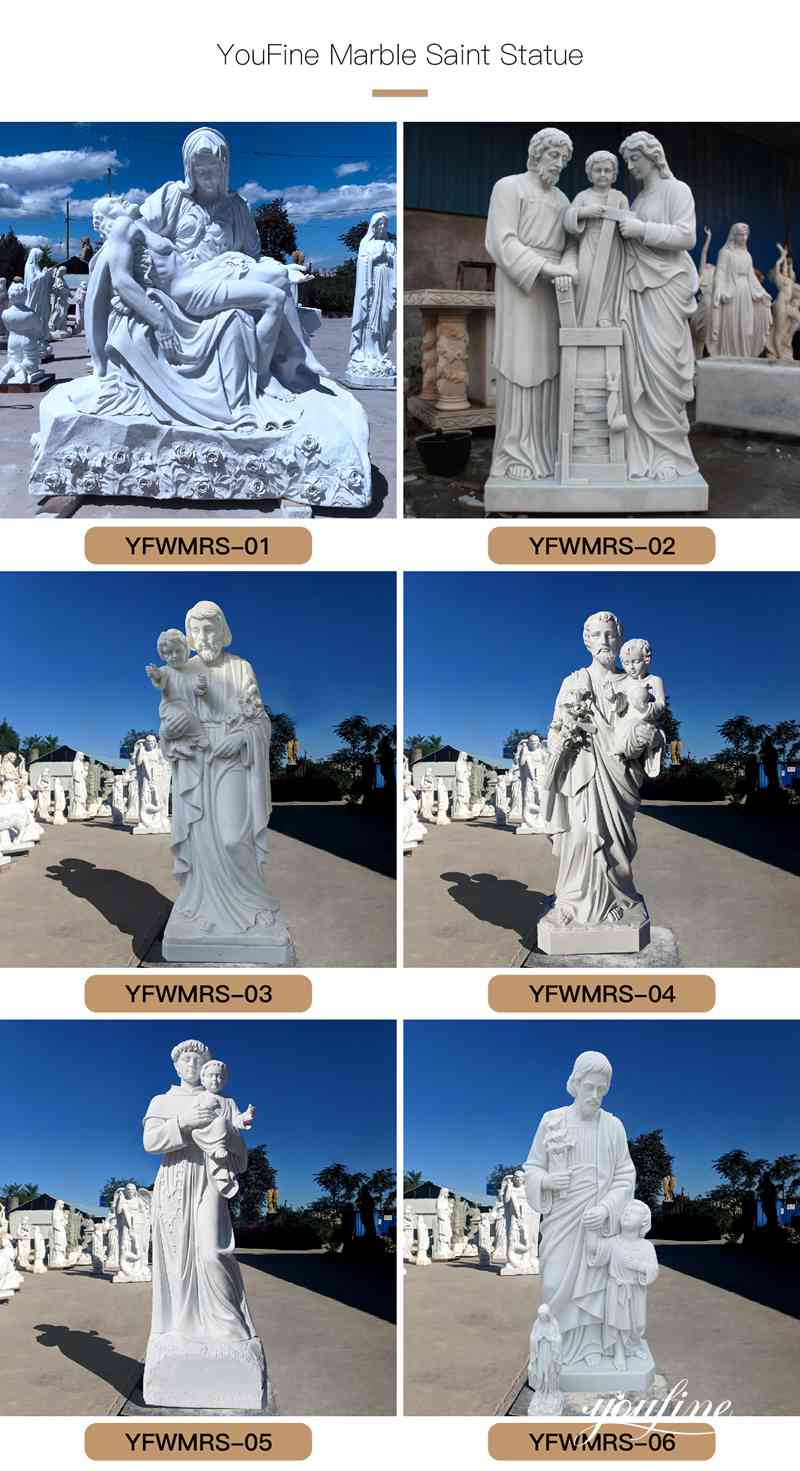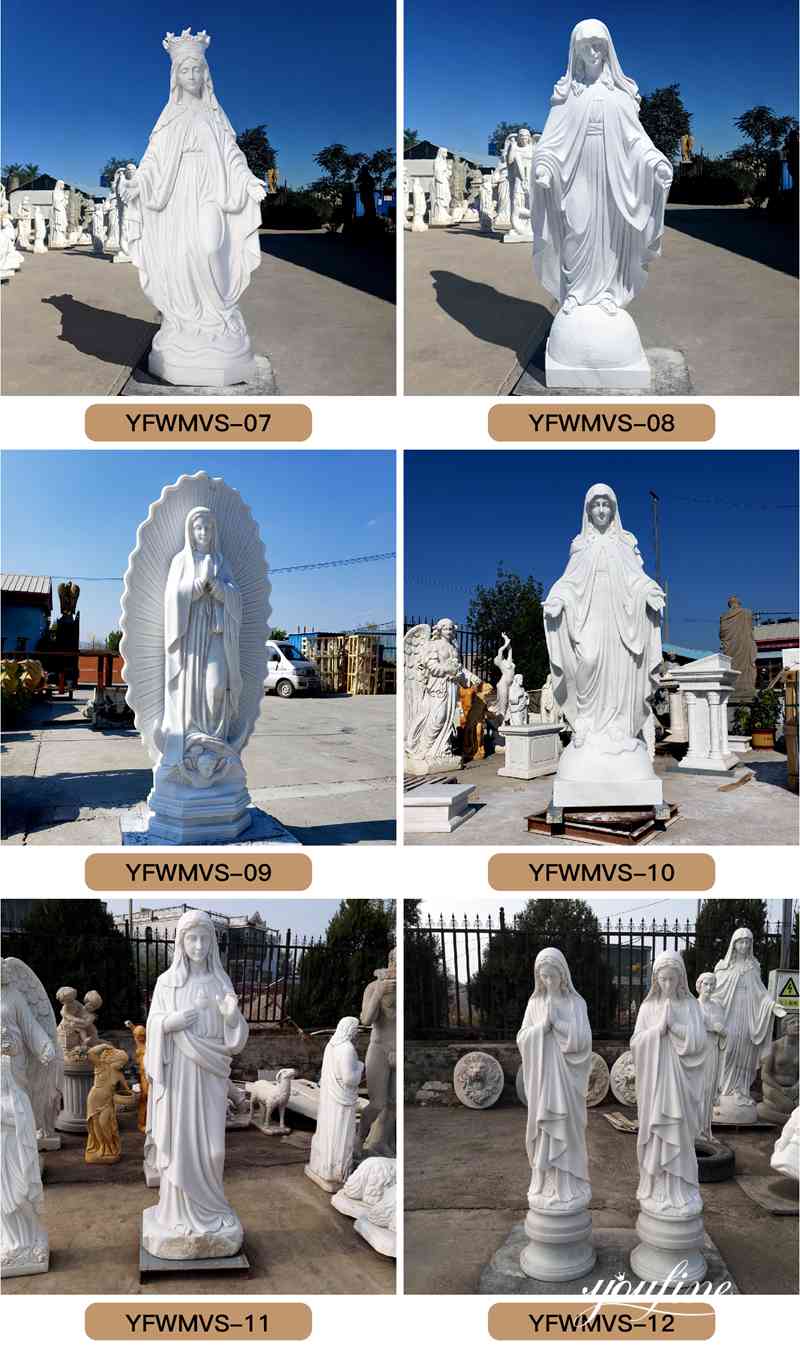 You could always contact us for more information. Our quotation would be very reasonable and favorable because we are factory direct sales.