This altar sculpture is made of natural white marble, totally Height is 104cm,Width is 132cm, Length is 132cm, which is made for our client from American.
Our clients is a pastor of the local church in American. There are some details of the marble altar. The picture in the above of the altar is five cross; in the front of the altar is lamb, the behind of the altar is the famous drawing of the last supper; the other sides is two carving cross.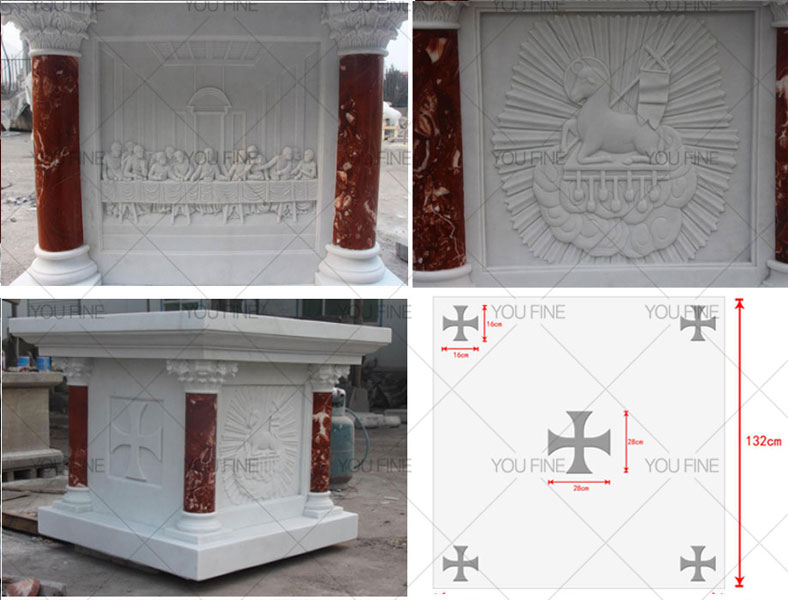 The completed altar sculpture as following!